Simon Pegg is known for starring in Star Trek, Mission: Impossible and Ice Age, but he's not looking to add another franchise to that list any time soon.
The British actor is known to be a fan of sci-fi and the superhero genre, but he told Newsweek while promoting his upcoming animated Apple TV+ movie Luck, that he's not likely to join the Marvel Cinematic Universe anytime soon.
Pegg has two more Mission: Impossible movies coming up, as well as a host of other projects, but in terms of franchises, he's looking to pull back.
"I kind of want to do more sort of grown up stuff in the future," 52-year-old Pegg told Newsweek. "I think Mission Impossible is a very grown up franchise. I think it's a franchise, which is aimed less at big kids than it is just big people, but I quite want to do some more drama."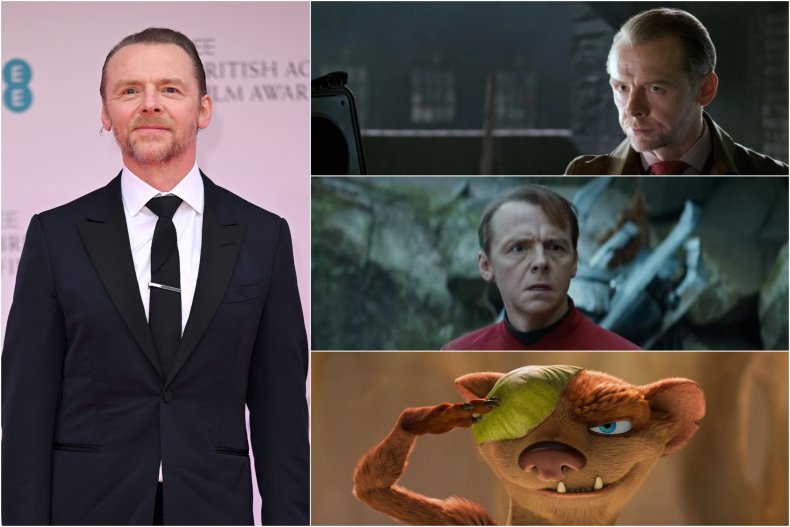 While Pegg has starred in multiple projects for franchises like Mission: Impossible, Ice Age, Star Trek, The Boys and even Star Wars, adding the most lucrative of them all, would be a step too far.
"I'm not in any rush to join the MCU or anything like that," Pegg continued. "I kind of feel like I kind of want to be a bit more free. You join those things and then you're tied to them for years and and that can be a little bit restrictive."
While Pegg's franchise movies have made billions of dollars at the box office, even cumulatively, the Marvel Cinematic Universe has made more than all of them combined with a total intake of $26,986,380,066 as of July 14, 2022.
Pegg's breakout hit was the movie Shaun of the Dead, which he made with his friends Nick Frost and director Edgar Wright (Baby Driver). They followed this up with Hot Fuzz and The World's End, which became known as the Three Flavours Cornetto Trilogy. Something of an accidental franchise, according to Pegg.
"The films I made with Edgar, we kind of contrived the idea that they were a franchise in terms of the thematic links between the three of them.
"They are three very different films, but they are linked by our own kind of obsessions, in terms of the collective versus the individual, or the various things that link those films beyond just ice cream," Pegg said.
Pegg was speaking to Newsweek as part of the press tour for the upcoming animated movie Luck, in which he plays Bob, a black cat who helps the human Sam (Eva Noblezada) try to change her luck. It also stars Jane Fonda as a dragon, Whoopi Goldberg as a leprechaun and Flula Borg as a unicorn.
Luck will launch exclusively on Apple TV+ on August 5, and Newsweek will have more from Pegg and the team behind the movie ahead of that date.