Simon & Schuster to Launch Muslim Children's Book Imprint Called Salaam Reads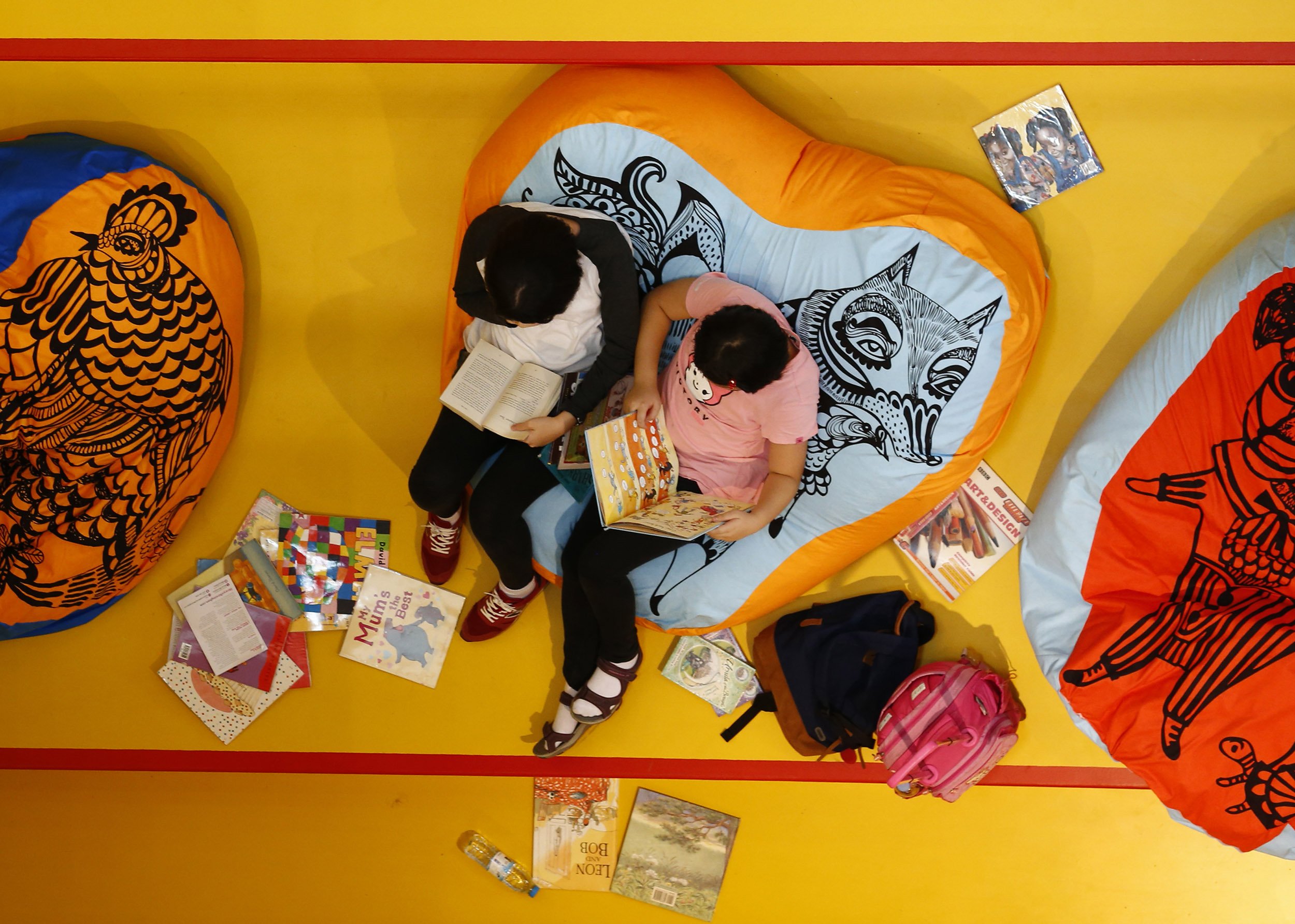 The publisher Simon & Schuster is launching a children's book imprint that will feature Muslim characters and stories, the company announced Wednesday. Salaam Reads, whose name uses the Arabic word for peace, will publish picture and chapter books as well as middle-grade and young adult titles starting in 2017.
"There are 3.3 million Muslims in the United States, 1.6 billion in the world, and they are an underserved literary market," Jon Anderson, president of Simon & Schuster Children's Publishing, said in the company's press release. "Children's books are a fantastic way to get to know our local and global Muslim neighbors. Simon & Schuster is thrilled to offer a home to books that share the stories of Muslim children, in all their diversity."
The publisher also announced its first four acquisitions for Salaam Reads on Wednesday, including three picture books: Salam Alaikum, based on the song by Harris J; Musa, Moises, Mo, and Kevin by Huda Abdul-Razzak and Azhar Sheraze, about four kindergarteners sharing different holiday traditions with one another; and Yo Soy Muslim by Mark Gonzales, on multicultural heritage. The first middle-grade book Simon & Schuster has announced for the imprint, The Gauntlet of Blood and Sand, tells the story of a Bangladeshi-American girl from Queens on a "quest to save her brother from a supernatural board game." Salaam Reads will release at least nine books each year.
"I remember looking at books to try to figure out, 'What does it mean to be American? Am I doing this right?'" Zareen Jaffery, who will serve as the imprint's executive editor alongside publisher Justin Chanda, told The New York Times about her own experience reading as a young Pakistani-American Muslim girl in Connecticut. "The truth is, I didn't see myself reflected in books back then.
"There is an incredible range of cultural and religious traditions among Muslims in the United States and across the globe, illustrating that there is no one way to be Muslim," Jaffery is quoted as saying in the press release. "Our aim with the Salaam Reads imprint is in part to provide fun and compelling books for Muslim children, but we also intend for these books to be entertaining and enriching for a larger non-Muslim audience."
Simon & Schuster says it's the first major publisher to establish an imprint focused on Muslim characters and stories, but Salaam Reads is not the first attempt to foster a diversity of voices and subject matter in children's literature. Lee & Low Books, for example, has been publishing multicultural children's books for two and a half decades.
More recently, a grassroots campaign called We Need Diverse Books began a campaign "to promote or amplify diversification efforts and increase visibility for diverse books and authors, with a goal of empowering a wide range of readers in the process," focusing specifically on children's literature. After a gaffe about young people's literature winner Jacqueline Woodson as host of the National Book Awards in 2014, author Daniel Handler (better known in children's literature as Lemony Snicket) donated $110,000 to the organization.
Diversity in children's books extends beyond religion or race. We Need Diverse Books says in its mission that "we recognize all diverse experiences, including (but not limited to) LGBTQIA, people of color, gender diversity, people with disabilities, and ethnic, cultural, and religious minorities."
In 2011, Amelia Roskin-Frazee, an openly gay teenager in San Francisco, started The Make It Safe Project to donate fiction and nonfiction LGBT books to school libraries and youth homeless shelters. Like Jaffery, Roskin-Frazee hadn't seen many characters in books growing up that reflected her own experiences.
"Kids look up to books," she told me in an interview for the San Francisco Chronicle in 2012. "They see (literature) as stories that they can believe in, characters that they can identify with. When there are no books with LGBT characters, it gives LGBT (and questioning) kids the message that it's not normal," she added. "And that's a really dangerous thing."
Marley Dias—an 11-year-old who was "sick of reading books about white boys and dogs"—started a #1000BlackGirlBooks campaign this past November to collect and donate books that feature black girls as protagonists rather than minor characters.
Yo Soy Muslim author Mark Gonzales, who has appeared on HBO's Def Poetry Jam, echoes some of the same sentiments about writing characters in children's literature to whom young readers can relate. "As a person who was born as the child of Mexican and French immigrants, I grew up being invisible to society, and if not invisible, demonized," Gonzales told the Times. "It was important to me, thinking about what it would mean for every child to have a book when they're growing up that they can see themselves in."