Simone Biles' Olympics Likely Over As Gymnast Says Twisties 'Really Bad'
Simone Biles has opened up about her reasons for withdrawing from the Tokyo 2020 Olympics, telling fans that she has the twisties "really bad" this time.
The champion gymnast posted on Instagram stories on Friday morning to answer followers' questions and offer more details about her decision, which has made headlines and sparked debate around the world.
Biles abruptly withdrew from the team final in Tokyo to protect her mental health. The 24-year-old made this decision after she tripped off the mat during a floor routine and had a bad landing on the vault in the competition. She later announced that she would not compete in the all-around final either.
Now the gymnast has elaborated on what gymnasts refer to as the twisties—when an athlete loses their sense of spatial awareness during a routine, which can result in disastrous injuries.
The twisties are known to be terrifying and debilitating among gymnasts.
"It's never transferred to bars and beam before," Biles said of the twisties on Instagram on Friday morning.
"It strictly likes floor and vault, go figure, the scariest two."
She added: "but this time it's literally on every event, which sucks really bad."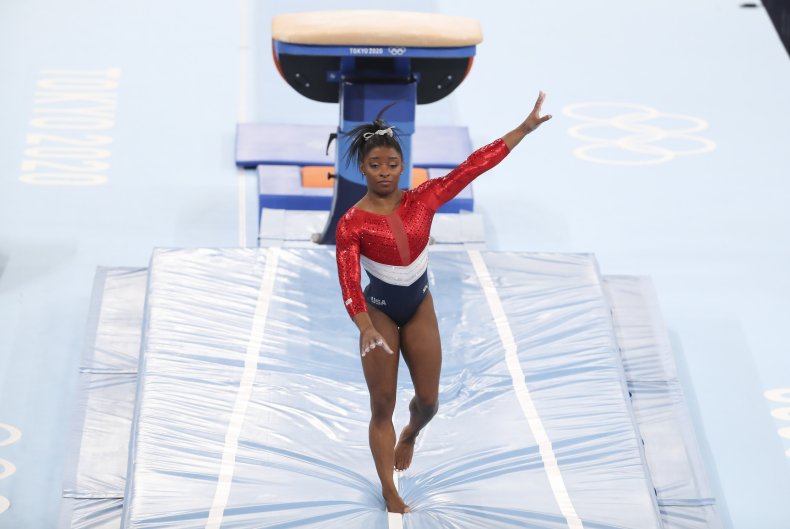 Biles elaborated further on what it is like to experience the twisties and said that it typically takes her two weeks to recover from a bout of the frightening occurance.
"I have experienced them before," she said. "They're not fun to deal with.
"It's honestly petrifying trying to do a skill but not having your mind and body in sync. 10/10 do not recommend."
Biles added that the twisties could be triggered by stress but said she is not sure how true that is.
However, she was quite clear in emphasising just how frightening the twisties are.
"Literally cannot tell up from down," she wrote. "It's the craziest feeling ever. Not having an inch of control over your own body.
"What's even scarier, is since I have no idea where I am in the air, I also have NO idea how I'm going to land. Or what I'm going to land on. Head/hands/feet/back..."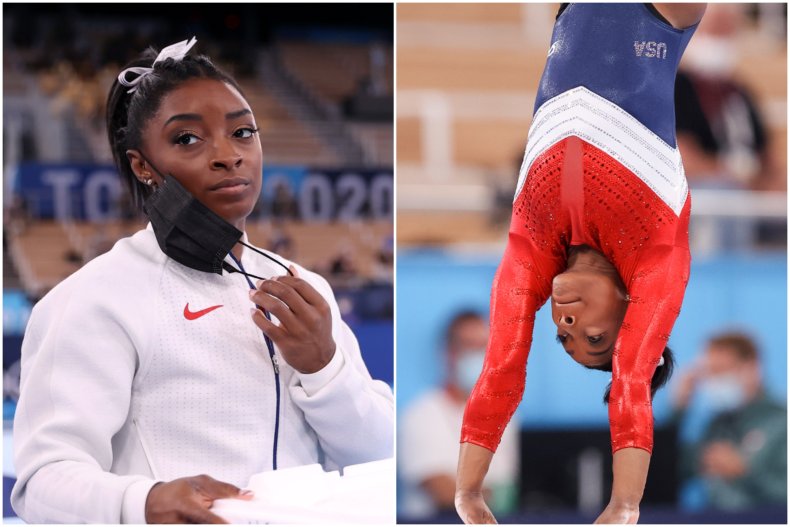 As for the recovery time frame, "it vaires," she said, adding: "Typically for me it's usually two or more weeks when I've had them before."
She explained: "Honestly no telling/time frame something you have to take day by day, turn by turn."
She also said it is "unfortunate" that twists feature in every one of her Olympic routines.
Biles was asked why an alternate was not allowed to take her place after she withdrew.
"Once you start prelims or qualifications they arent allowed to replace an athlete," she explained. "Just the rules."
She added: "Even if we were, I warmed up back in the gym 'ok-ish.' I was fighting demons but I did it. Petrified too."
Biles previously won four gold medals and a bronze medal at the 2016 Olympics in Rio and is the most decorated gymnast in history.