Ivory Coast: Ex-First Lady Cleared of War Crimes in Post-Election Violence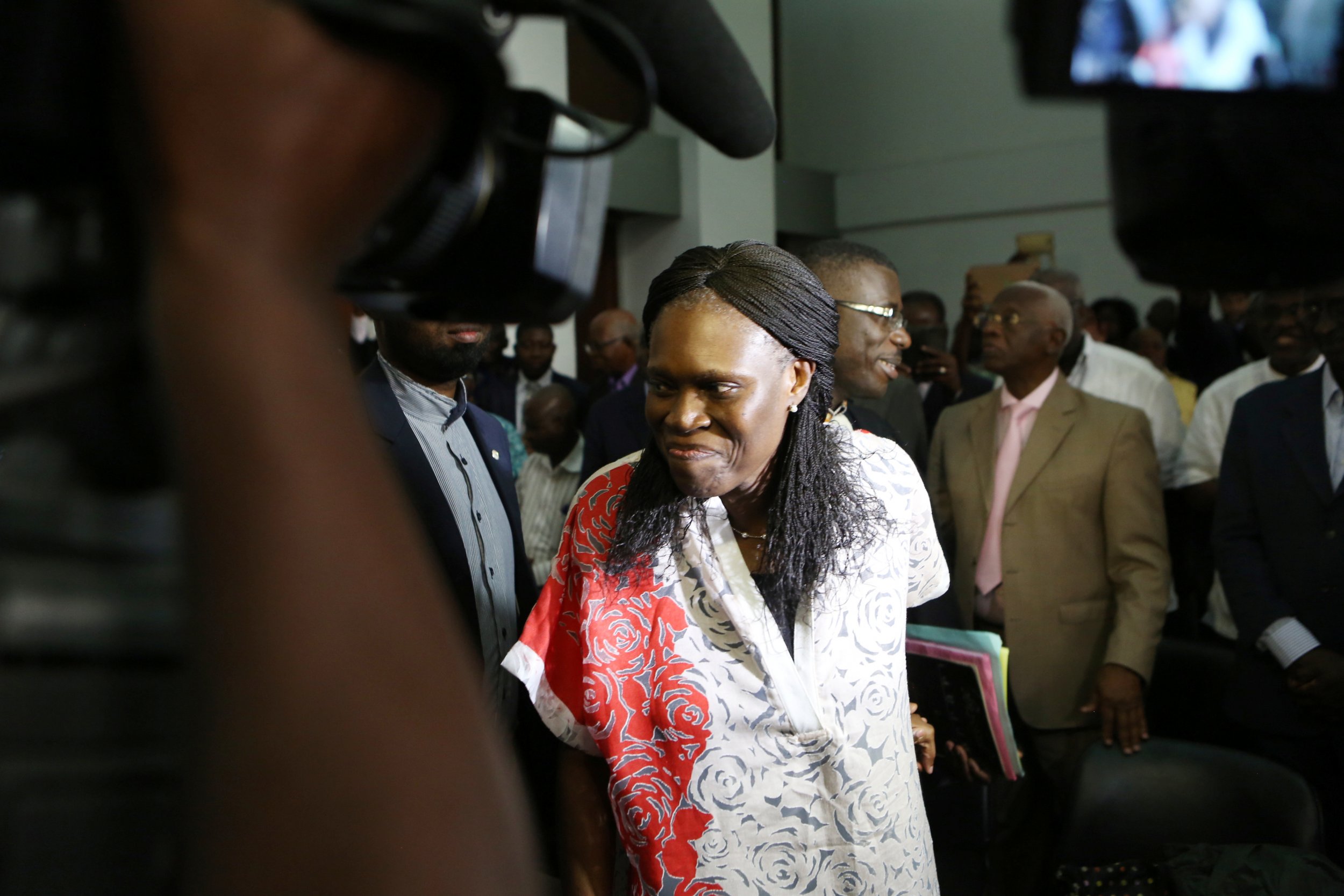 A court in Ivory Coast acquitted former First Lady Simone Gbagbo of crimes against humanity and war crimes charges linked to her role in a 2011 civil war that killed about 3,000 people, state television announced Tuesday.
The trial, the West African nation's first for crimes against humanity, was held in an Ivorian court after the government rejected her extradition to the International Criminal Court (ICC) in The Hague.
Gbagbo, who has often been absent from the trial on complaints of poor health, was not present for the verdict.
Her husband, ex-president Laurent Gbagbo, is standing trial before the ICC on similar charges connected to the brief conflict, which was triggered by his refusal to accept defeat to Alassane Ouattara in a 2010 presidential run-off election.
"We are happy. Since the start of the trial we proclaimed her innocence. The prosecution's case against her was empty," her lawyer Mathurin Dirabou told Reuters after the verdict was announced.
But Human Rights Watch said the judgment left "unanswered serious questions about her alleged role in brutal crimes."
"The acquittal... reflects the many irregularities in the process against her," Param-Preet Singh, associate director in Human Rights Watch's International Justice program, said.
"The poor quality of the investigation and weak evidence presented in her trial underscore the importance of the ICC's outstanding case against her for similar crimes."
Simone Gbagbo had already been tried and convicted in March 2015 of offences against the state and sentenced to 20 years in prison, a jail term that was upheld on appeal this month.
Prosecutors in her war crimes trial alleged she was part of a small group of party officials from Gbagbo's Ivorian Popular Front (FPI) that planned violence against supporters of Ouattara, who is now president, to stop him taking power.
"We regret this decision when we think of the many victims," Soungaola Coulibaly, lawyer for the victims, told Reuters by telephone.
"If Simone Gbagbo is declared not guilty of these acts then who was?... The victims do not understand this decision."