Simple Ideas to Counter Terrorism in France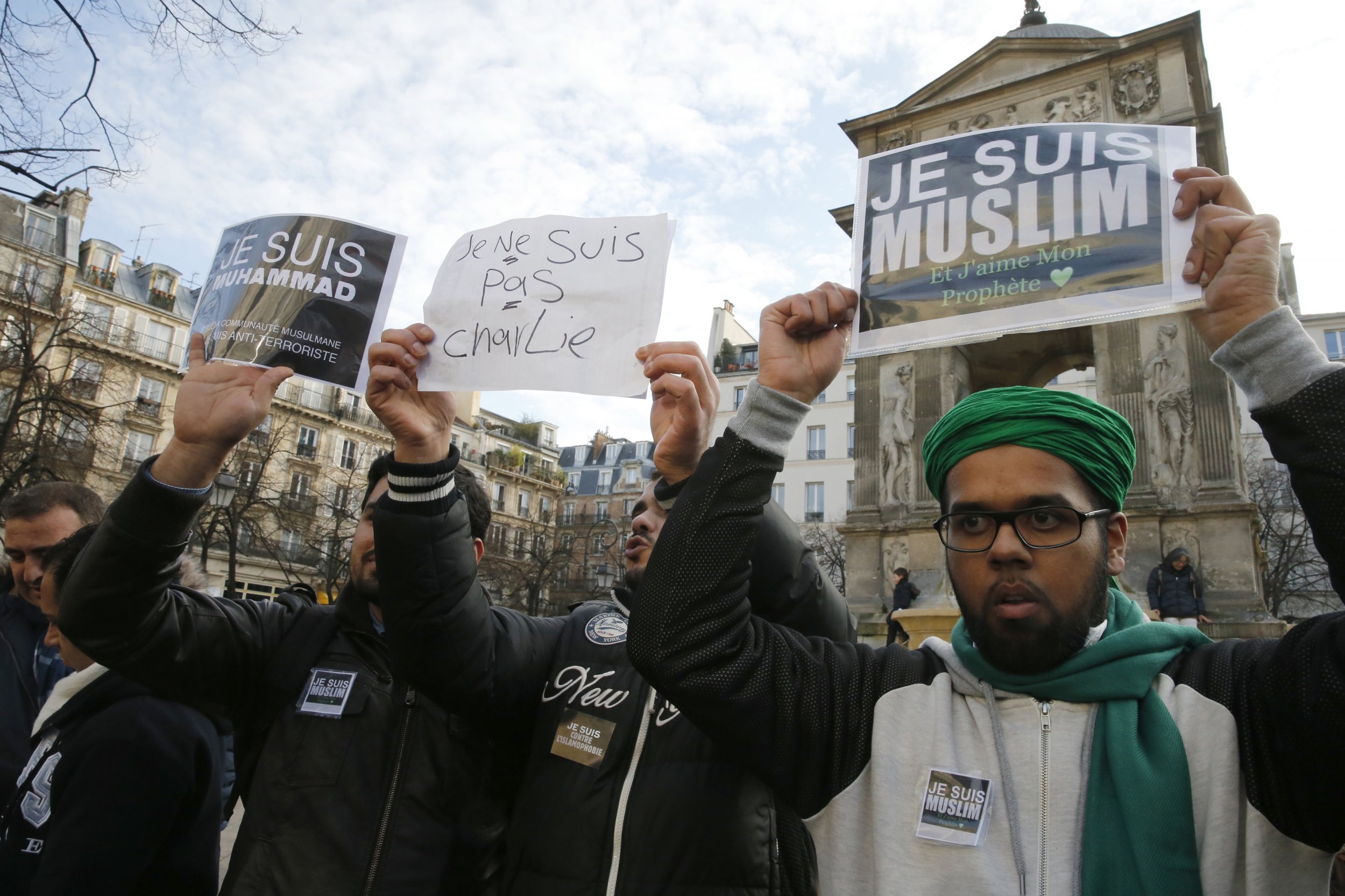 As France wrestles with how to stop its young Muslims turning to terrorism, Mohammed Chirani, a 37-year-old community organizer of Algerian descent, has a simple idea.
Muslims make up 7 to 10 percent of the 66 million people in France. But they also make up around half of the prison population, which is roughly 68,000.
"Prisons are the breeding ground for radicalization," says Chirani, who works in the tough northeastern suburbs of Paris and is involved in the Radicalisation Awareness Network, a European organization. His concern is how few imams there are inside prisons who can teach the "real" Islam—not the Islam of militant groups like ISIS.
"Muslims account for half the prison population, and last week the government announced it would supplement the 182 imams who are currently in service," he says, while insisting the figure was not enough. "Compared to the priests and rabbis given to the population of Christians and Jews in prison, the number of imams is incredibly low."
"Fifteen imams were recruited in 2013 and 15 in 2014. As of today, 182 Muslims chaplains intervene in French prison. Also, 30 people are in charge of prison intelligence to detect any radical behavior through an anti-terrorist and coordination unit," he says. "It is simply not enough."
Chirani proposes going into prisons and training others to teach the kind of Islam that he believes will appeal to the youth: "About love. About spiritualism. Not about death and killing."
A second proposal would involve handing out headphones to translate the imam's Friday sermon in mosques around France from Arabic into French. Chirani says most of the imams preaching in France—including at the Grand Mosque of Paris—do so in Arabic, which tends to inflame the listeners, because the imams do not exercise "self-control" in what they say. Also, the problem is that many of the young—the French-born—often don't understand the imam's key words because of the language barrier. "When the young don't understand Arabic preachers, they go to look for Islam on the Internet," Chirani says. "And they become prey for radical discourse."
He says studies have shown much lower levels of radicalization among Muslims who hear sermons in French. "They are in France—they need to hear their sermons in French to identify with this country."
Chirani's ideas are part of a collective brainstorming about how to counter radicalization in France since the Charlie Hebdo attacks last month in Paris, in which terrorists killed a total of 17 people at a satirical magazine and a Jewish store over three days. (Denmark, the scene of another terrorist attack over the weekend, has wrestled with the same issue and come up with its own ideas.)
The killers involved in the January 7 attacks in Paris—Kouachi brothers Chérif and Saïd, along with Amedy Coulibaly—fit the profile of other would-be assailants. French homegrown Islamist terrorists tend to grow up in the heaving, poverty-stricken banlieues—or suburbs—outside major French cities, and most of them are alienated from society at an early age.
As the French-Iranian sociologist Farhad Khosrokhavar recently pointed out, "The typical trajectory of most French Islamic terrorists follows several steps: alienation from the dominant culture…discrimination in the blighted neighborhoods, a turn to petty crime, which leads to prison, and then more crime and more prison, religious awakening and radicalization, and an initiatory journey to a Muslim country like Syria…to train for jihad."
The French Ministry of Interior has launched a counter-propaganda campaign on social media, under the banner #stopdjihadisme. The campaign includes a handy checklist in "infographic" format warning parents of signs that their children might become radicalized. The nine steps that parents are meant to watch for include children who avoid sports (such as swimming, because it can be a mixed-sex activity); children who change their eating habits; children who spend more time online than others; and those who abruptly stop seeing their old friends.
The scheme has been mocked as clumsy and heavy-handed, but the government remains determined. Prime Minister Manuel Valls and Interior Minister Bernard Cazeneuve have repeatedly said that one of their priorities in the coming weeks will be the fight against online recruiting by jihadist groups. New measures, such as hardening the law against hate speech or blocking terrorism websites without prior judicial approval, are under consideration. Also, Cazeneuve said he wants to pressure U.S. tech firms like Google and Facebook to help.
Last month, the Ministry of Interior launched a short, powerful video aimed at young men and women who might be lured by ISIS's portrayal of an Islamic paradise. Instead, #stopdjihadisme depicts graphic scenes of crucifixion, murder and dead bodies being dragged through the dust.
"They tell you to sacrifice yourself for a just cause," a caption reads. Then a picture quickly flashes to show menacing fighters wearing hoods and a body being hurled over the edge of a precipice. "In reality, you would discover hell on earth and die alone far from home." For young French women who are tempted to run off to marry herculean ISIS soldiers, the message is: "They tell you to come and start a family with one of their heroes…. Instead you will raise your children in war and terror."
Many argue that the most vulnerable young people will be wary of any government-led propaganda. Nathalie Goulet, a French senator representing the Orne Department, notes that experts such as the Quilliam Foundation, a London-based think tank that studies radicalization, says that anything tagged with gouv.fr—which means an official government link or website—is ineffective.
"The ministers in charge of this should really look to civil society to carry this anti-ISIS speech," she says. "The priority is to avoid an official label, which people just don't trust."
Chirani, the community organizer, is trying to fill that role.
Born in France to Algerian parents—his father was a railway repairman—Chirani had an itinerant childhood, moving around every few months. The family mainly lived in roadside trucks. At 9, he went to Algeria and studied in Koranic school—he says he knows about a quarter of the Koran by heart—before returning to France.
Chirani points to his own experience in the rigid French educational system. He was a bright but poor teenager from the suburbs, and when he said he wanted to study medicine, he was told to become an electrician or tradesman. He defied that advice and went on to become a lawyer, studying at Sciences Po, one of the most prestigious faculties in the country.
"It made me stronger," he says. "When they told me, 'No, become a tradesman,' it just made me want to go to Sciences Po even more." But Chirani is in the minority; most students would not have enough the resources to resist what they are told.
After Sciences Po, Chirani went to work inside the French system, first for the Ministry of Foreign Affairs, then the Ministry of Interior. He eventually became a deputy—a representative of the French authorities in a banlieue—in Sevran, a "sensitive urban zone" in the northeast, and founded the organization Votez Banlieues (Vote Banlieues).
He says he quit politics out of disgust at corruption and decided to focus on practical measures. There are simple solutions, he says. But "the government [and their schemes] are blind and deaf." Their propaganda campaign, with its videos and infographics, is like "un éléphant qui accouche d'une souris"—an elephant giving birth to a mouse.