Woman Shares Her Simple Tip on How to Change Your Luck in Just 24 Hours
A woman has gone viral online after sharing how she manifested the luckiest 24 hours she could have wished for, immediately after beginning the latest TikTok craze known as Lucky Girl Syndrome.
Megan Miller came across the viral TikTok trend by chance at the start of the new year, when she saw a video of two girls discussing the concept and how it changed their lives. After this footage popped up on Miller's 'for you' page, she decided to give its positive affirmations a go for herself.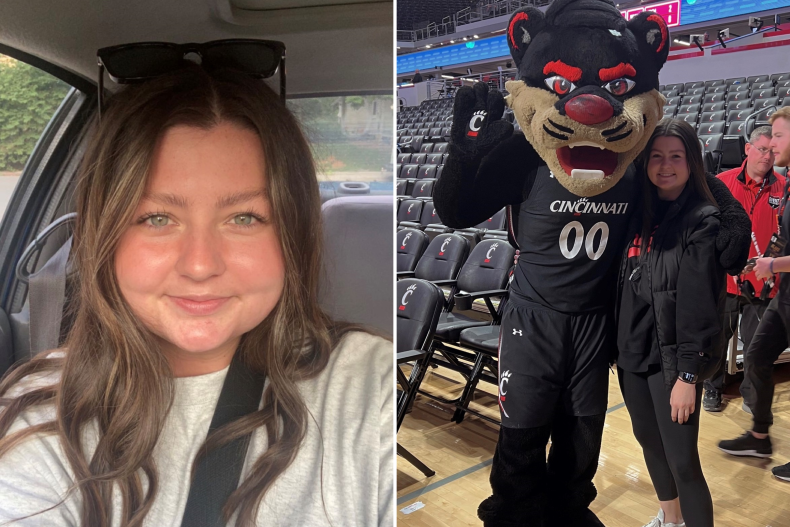 As Newsweek has already reported, the hashtag #luckygirlsyndrome has more than 273 million views on TikTok, and increasingly more social-media users are feeling encouraged to try it out for themselves. The concept is to repeat the positive mantra, "I'm so lucky everything works out for me," each day, and to be thankful for every good thing that happens.
The 24-year-old from Cincinnati told Newsweek: "I was on TikTok one night and I saw this video. I didn't think a whole lot of it. For some reason, the next morning I thought about the video again and decided to start saying, 'I'm so lucky everything works out for me.'"
Miller added: "The day after I started this mantra, I had a video go viral on TikTok. Then I went to go get my nails done and I realized I knew the person sitting next to me–it was the mom of one of the kids in the after-school program I run. Right after she left, my nail technician told me she'd paid for my nails.
"I was in complete shock, and I immediately thought about Lucky Girl Syndrome because I had just started doing that affirmation."
The concept of affirmations has been the subject of various studies looking at whether there really are concrete benefits that can be taken from manifestation.
In 2015, Clayton Critcher and David Dunning, from the Department of Psychology, Cornell University, in Ithaca, New York, released their study. It found that participants who carried out self-affirmations were less likely to become stressed or concerned about external threats.
As well as posting a viral video and getting her nails paid for, Miller also managed that day to book a trip to Las Vegas with friends. It was something that they had been trying to do unsuccessfully for a while before.
"We talked about this trip for years, and I could never convince my friends to actually do it," Miller said. "For some reason, on this day, all the stars aligned. We found cheap flights on the exact weekend we needed and at the right time. After all of that happened, I decided every day I would say [the mantra] out loud."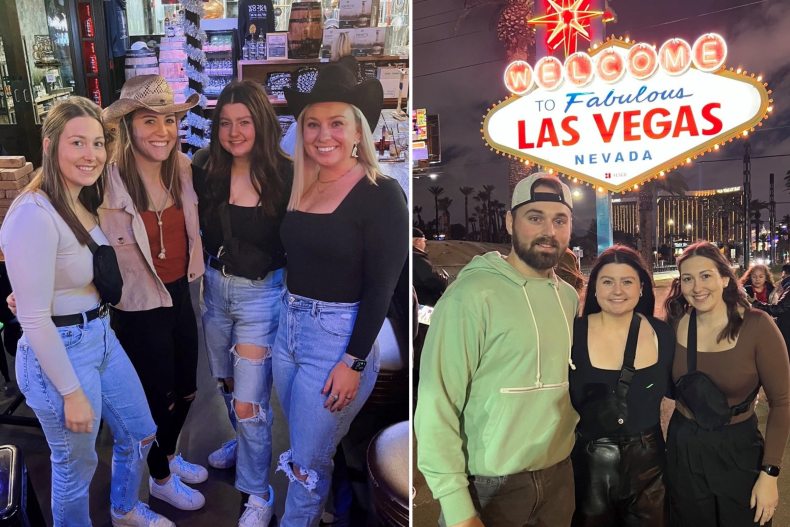 In just 24 hours, Miller was amazed at the lucky things that happened to her after trying out the positive affirmation. With such unbelievable results, she wasn't going to stop there.
"This new mindset has helped me lean into a fitness routine as I have started waking up earlier, working out, and doing affirmations every day. I'm going into it with a good attitude and knowing how much better I'll feel afterwards," she said.
Since it had such an immediate impact on her life, Miller is encouraging other people to give the idea of Lucky Girl Syndrome a try and see what it can do for them. She has even managed to get her friends practicing it, too.
Miller said: "The best advice I could give is that you never know until you try. I think if you want to start it, go in with an open and positive mindset because you never know what it could bring you. I have gotten all my friends to start doing it, and I'm constantly getting messages about lucky things happening to them."
Manifestation might not be for everyone, as some people might have reservations about whether it works, but Miller has a little advice for them: "It's OK to be a sceptic, but I would say, don't knock it until you try it. You can't say it's a bunch of rubbish if you aren't willing to give it a shot. Believe me, you never know how much a positive mindset can completely change the outlook on your life."
Miller posted her first video about Lucky Girl Syndrome on her TikTok account, @meganguilbeax on January 2. She talked about the mantra she adopted and how incredulous she was about the lucky things that were happening to her already. The video went viral overnight and has now received more than 13.4 million views.
Among the 3 million comments on the video, many TikTok users wrote the affirmation down to see what luck it could bring them. Another user opted instead to compliment Miller on her mindset, writing: "Love this energy! There's no downside to being optimistic, right?"