Simply Feeling Obliged to Check Work Emails at Home Can Be Harmful, Study Suggests
Simply feeling obliged to check work emails outside of office hours is not only bad for your health and well-being but your family's too, according to a study.
And even if an employee doesn't log into their inbox at home, the pressure to do so could trigger anxiety.
To carry out their study, the researchers recruited 182 participants, including some enrolled in an evening MBA course at a U.S. university and adults the authors knew. Each participant worked at least 30 hours per week across a range of fields, including technology, healthcare and for the government. The participants were aged between 31 and 35 years old, and all but four were married or in a long-term, cohabiting relationship.
The researchers asked the participants to fill out surveys over four consecutive days, with Sunday and Saturday counting as one day. Questions included how often they checked work communications during non-work time that day, as well as how long they spent doing so. The respondents also reported any feelings of anxiety, and how much conflict they had with their significant other.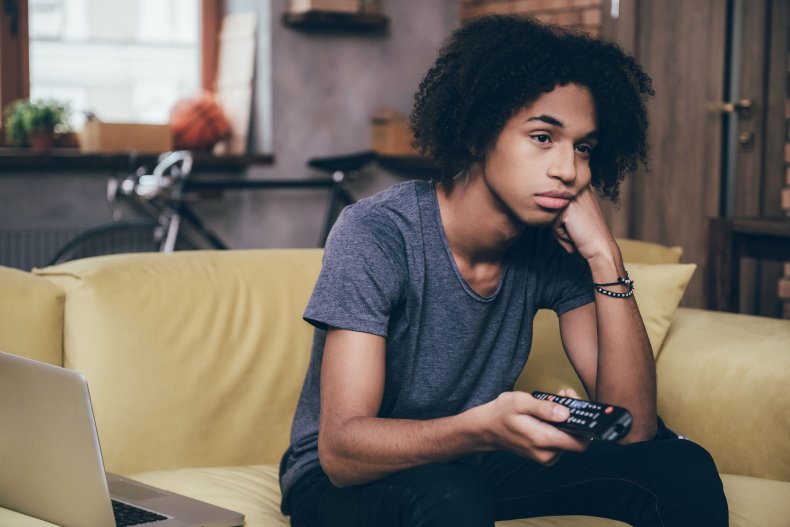 Liuba Y. Belkin of Lehigh University, who co-authored the study, told Newsweek the findings show the expectation to carry on the working day is an "insidious stressor" that spikes an employee's anxiety, decreases their satisfaction with their relationship and has a detrimental effect on their health.
It also negatively affects the health of their partner and how positively they view their relationship, she said.
William Becker, study co-author and Virginia Tech associate professor of management in the Pamplin College of Business, told Newsweek he was surprised to find the participants did not notice their partner's satisfaction levels dropping as a result of this pressure.
The study published in the paper, which will be presented at the Academy of Management annual meeting between 10 and 14 August, has some limitations. "This study was a snapshot in time and did not track the participant over time to see if things got worse or better," said Becker.
Read more: Women work more unpaid hours than men in every region of the world
The results suggest expecting workers to be constantly on call could in fact be counterproductive, he argued.
"Organizations may perceive that after hours email/connectivity benefits them because they get more productivity out of employees but our study suggests that they will face long-term costs in employee burnout/turnover, absenteeism, and health costs."
As a result, employers should be clear about their expectations and limitations on the use and monitoring or work email after hours, he suggested.
"Individuals should also establish limits on their monitoring and establish periods of non-work time where they turn off their devices and engage solely with their significant others," he added.