'Simpsons' Co-Creator Sam Simon Is Dead at 59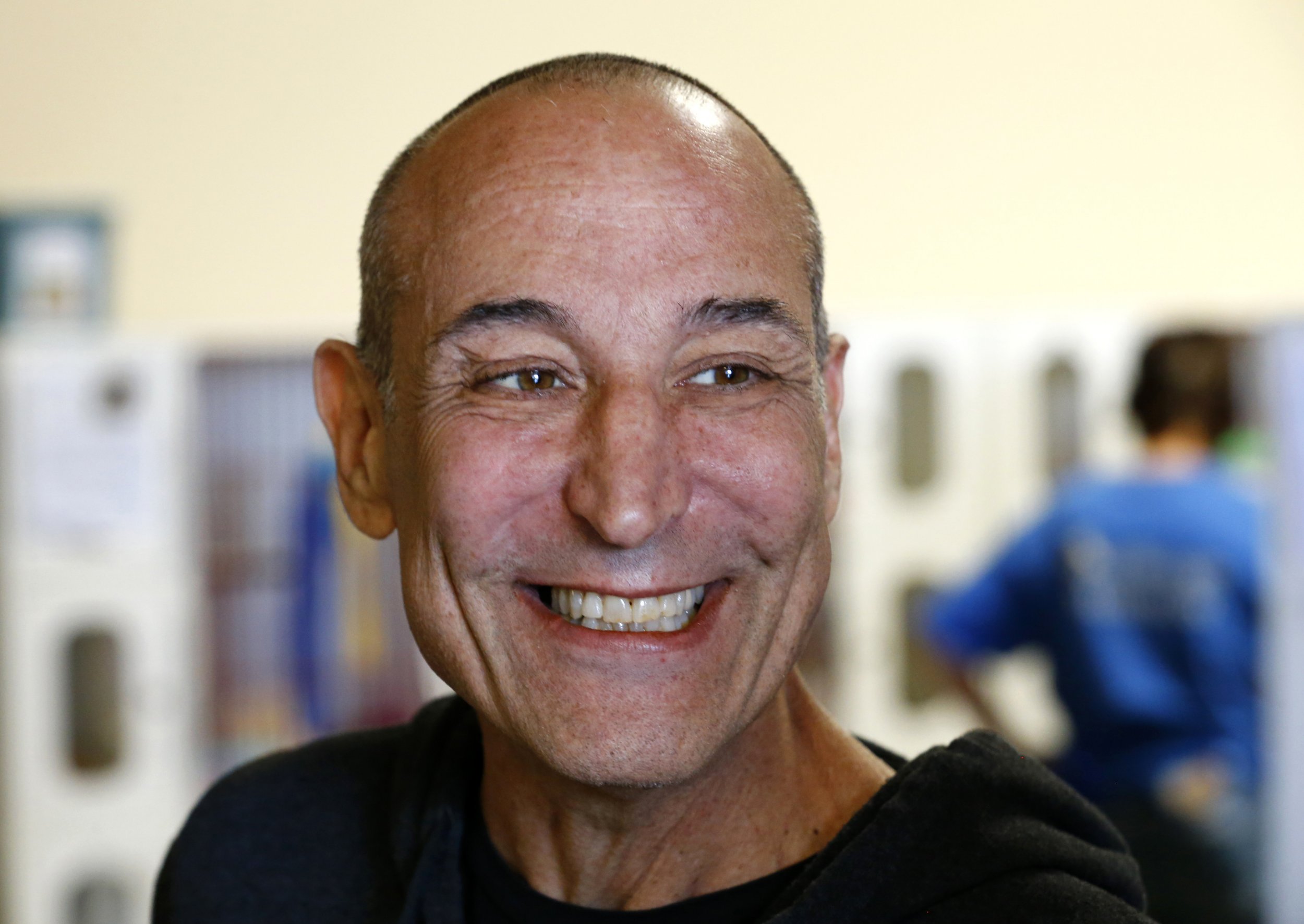 Television director and producer Sam Simon, who is known for playing a significant role in developing and nurturing The Simpsons, died Sunday at the age of 59.
The Sam Simon Foundation, through which Simon used his considerable wealth to rescue dogs, announced the news Monday in a Facebook post. "We all miss him, and in his honor, we will continue bringing his vision to light through our work at The Sam Simon Foundation," the post stated. "We take comfort in knowing how many greetings he is receiving across that Rainbow Bridge."
The foundation didn't reveal a cause of death, but Simon was diagnosed with colorectal cancer in 2012 and revealed in 2013 that the disease was terminal.
Born and raised in southern California, Simon came to prominence as a young writer for the sitcoms Taxi and Cheers, the latter of which he produced during its first three seasons. In the late 1980s, Simon joined Matt Groening and James L. Brooks in creating the beloved animated sitcom The Simpsons, serving as executive producer and showrunner during its first two seasons and creative supervisor during its first four seasons.
Simon departed the show in 1993 after relations with Groening reportedly grew strained, but not before negotiating a lucrative deal. Under its terms, according to The New York Times, "he retained the title of executive producer and was given royalties from future home video sales." Meanwhile, he co-created the unsuccessful George Carlin Show, made a foray into film screenwriting with 1991's The Super and later in his career consulted on and directed episodes of TV series including Friends, The Drew Carey Show and The Michael Richards Show.
Simon spent much of his later life giving away his Simpsons money—which added up to millions of dollars—to various charities, including his own. Simon, a vegan, became passionate about animal rights and founded the Sam Simon Foundation to help stray dogs. He also publicly supported PETA and founded a vegan food bank. Upon his death, the producer was heralded for his philanthrophy and animal rights activism:
Simon learned in 2012 that he had colorectal cancer, which soon spread to other organs. In 2013, he revealed that the cancer was terminal. That year he took part in a memorable conversation on Marc Maron's WTF podcast, during which he spoke candidly about his diagnosis, his dogs and his commitment to giving away most of his fortune.
"The truth is, I have more money than I'm interested in spending," Simon told The Hollywood Reporterof his philanthropic work in 2013. "Everyone in my family is taken care of. And I enjoy this."
Upbeat in the face of death, he added, "Freeing those animals, that's something I'm not sure I would do if it weren't for the cancer."