Simpsons Star Hank Azaria Says He's Happy to 'Step Aside' From Voicing Apu After Racism Controversy
The Simpsons star Hank Azaria, who voices Apu Nahasapeemapetilon, has said he is "perfectly willing and happy" to give up the role after calling for more South Asian or Indian writers to be included into the show's writers' room.
Speaking on Stephen Colbert's The Late Show on Tuesday evening, Azaria said "my eyes have been open," after a documentary by comedian Hari Kondabolu criticized the show's character for being based on racist stereotypes.
"Listening to voices means inclusion in the writer's room," Azaria said. "I really want to see Indian and South Asian writers in the room. Not in a token way but genuinely informing whatever new direction this character may take, including how it is voiced or not voiced."
He added, "I am perfectly willing and happy to step aside or help transition it into something new. I really hope that's what the Simpsons does. It not only makes sense, but it just feels like the right thing to do to me."
In November, Hari Kondabolu, a New York-based stand-up comedian, released a documentary called The Problem With Apu. In the film, Kondabolu and other famous figures of South Asian or Indian descent—such as Aziz Anzari, Hasan Minhaj and Noureen DeWulf—discuss offensive stereotyping in popular American culture.
Although the show is heavily focussed on the portrayal of Kwik-E-Mart owner Apu Nahasapeemapetilon, it uses the example to explain the harmful ways in which Western cultures depict South Asian communities.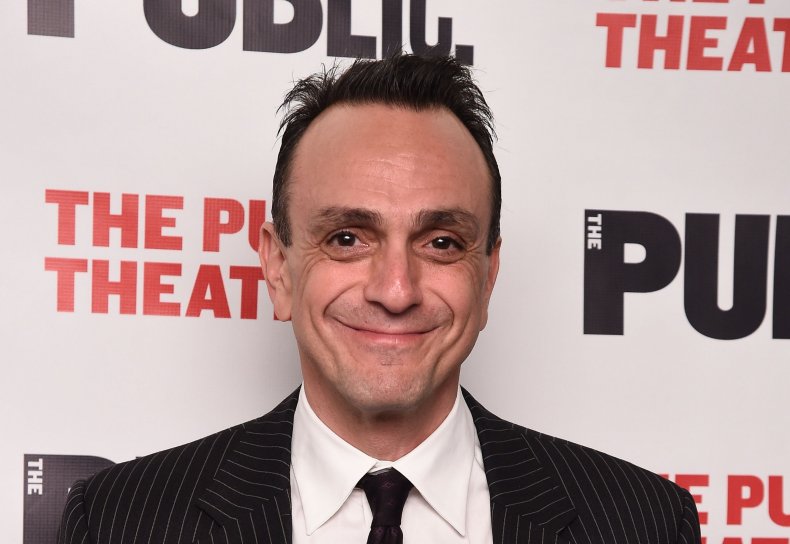 In April, The Simpsons addressed the concerns in an episode that ended with a message to audiences that essentially told them to relax.
"It's hard to say. Something that started decades ago and was applauded and inoffensive is now politically incorrect. What can you do?" Lisa Simpson said in the episode, before gesturing to a photograph of Apu inscribed with "Don't have a cow"—Bart Simpson's catchphrase.
After it aired, Kondabolu immediately took to Twitter and criticized the episode for being dismissive of issues. "Wow. 'Politically Incorrect?' That's the takeaway from my movie & the discussion it sparked? Man, I really loved this show. This is sad," he wrote.
On Monday night, following Azaria's comments on The Late Show, Kondabolu thanked the actor for acknowledging the documentary's concerns.
"Thank you, @HankAzaria. I appreciate what you said & how you said it," he wrote.
Azaria has voiced the character since the show's first season, which debuted in 1990.
Newsweek has reached out to Kondabolu and his representatives for comment.
Simpsons Star Hank Azaria Says He's Happy to 'Step Aside' From Voicing Apu After Racism Controversy | Culture