Watch: 'The Simpsons' on Donald Trump's First 100 Days as U.S. President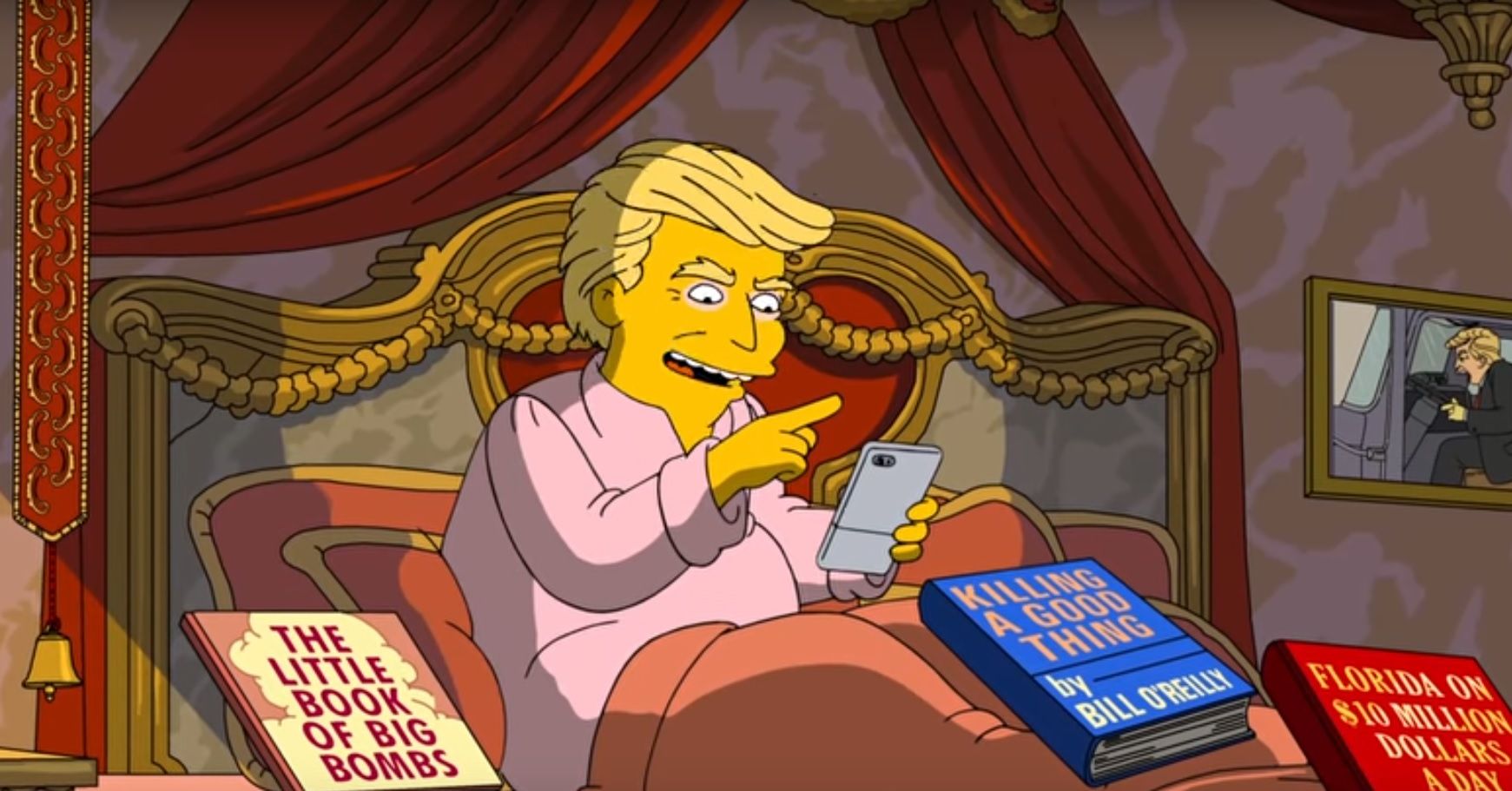 U.S. President Donald Trump may think it's "ridiculous" to measure the success of his first 100 days in office, but The Simpsons is more than happy to do it for him.
In a new sketch published on the long-running Fox animation's YouTube page Wednesday, Homer and Marge Simpson react to Trump's eventful—and at times controversial—first three months in power. He officially crosses the threshold on Saturday.
Watch here.
The skit begins in the White House with Trump in bed surrounded by numerous books including The Little Book of Big Bombs and Killing a Good Thing—authored by ousted Fox News anchor Bill O'Reilly.
Trump runs down his "many accomplishments" in the last 100 days. "Lowered my golf handicap, my Twitter following increased by 700 and, finally, we can finally shoot hibernating bears—my boys will love that," he says.
In the press room of the White House, meanwhile, the job of trying to manage Trump's media image has become too much for Sean Spicer—himself the subject of much ridicule and criticism for his remarks. Spicer is seen hanging by his neck and holding a sign that reads, "I quit."
Fellow Trump adviser Kellyanne Conway stumbles upon the grim scene and quickly runs away, saying: "I am not replacing him." Probably a wise decision.
The spoof also lampoons first daughter, Ivanka Trump, who is appointed to the Supreme Court, replacing Ruth Bader Ginsburg. Let's hope that The Simpsons isn't about to make another ominous premonition. After all, it did predict Trump's presidency in 2000.
Back in Springfield, poor Marge has been driven to popping pills. "This was supposed to last me the whole four years," she says rattling an empty bottle of prescription medication.
The skit ends with an narrator optimistically saying, "We are 6.8 percent of the way home."
Just 1363 days to go.