'Sims 4: Get Famous' Release Time: When Can You Download New Expansion?
The Sims 4: Get Famous release date is almost here, but when can you download the new DLC? The new expansion back arrives Nov. 16, and fans can expect a brand new world modeled after Southern California with the acting career and a new fame/reputation system. If you're looking to play Get Famous as soon as possible, we have you covered.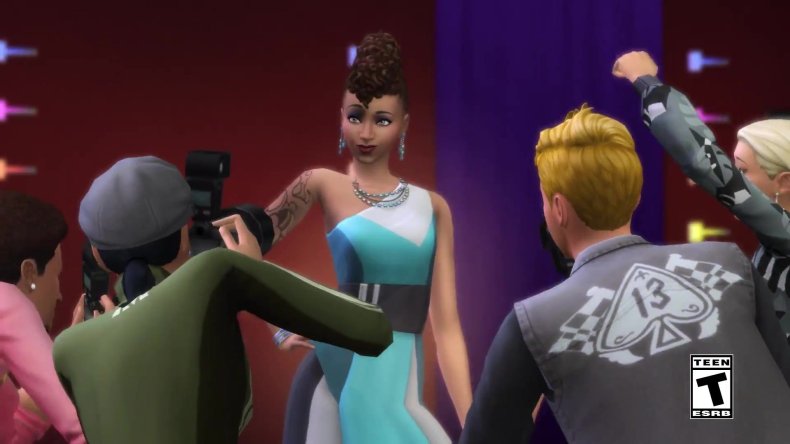 What time does Sims 4: Get Famous come out?
The game will release worldwide on Nov. 16 at midnight local time. This means exact release times are different in each time zone. Get Famous is already available in Australia, New Zealand, Japan, Korea, etc.. Russia, Saudi Arabia, Israel and Turkey are next up for midnight release, shortly followed by Europe. North and South American Sims players have the longest to wait until midnight release.
What's in the pack?
The new world Del Sol Valley hosts three neighborhoods. Mirage Park is where you'll find the struggling actor, Starlight Boulevard is basically downtown LA and its where you'll find the walk of fame, and finally The Pinnacles is where you'll find all the celebrity mansions.
In addition to the acting career and acting aspiration, Get Famous brings the famous celebrity aspiration and the self-absorbed personality trait. Fame and reputation will also be integrated into the game after Get Famous is downloaded, which means pretty much everything your Sim does will contribute to a new perks and quirks system that defines your celebrity status. But be careful how you react to your newfound fame because you don't have control over the quirks. The Simology tab tracks your fame/reputation progression.
Objects for Get Famous include tools to become the next social media or YouTube star. A music production station and video editing station will help you gain internet fame. And once you do reach celebrity status, you might want to buy a lavish tiger-striped bed, shark pond, crystal healing helmet or money vault. You're rich, so why not?
For more on Get Famous, read our interview with the lead producer. Will you be downloading Get Famous? Let us know in the comments.