Sims 4 Cheats: Jungle Adventure Game Pack Tips & Tricks
The Sims 4: Jungle Adventures game pack releases at 1 p.m. EST and there is so, so much to explore in the new destination world of Selvadorada. Sims have the opportunity to learn new traditional dance, find ancient relics, taste brand new flavors, explore tombs, dig for treasure, meet a skeleton, and run from bees and spiders while walking the road less traveled.The full trailer teases a breadth of intriguing gameplay, including an archeology skill as well as two new aspirations: Jungle Explorer and Archaeology Scholar.
Conquering the temple will be your first obstacle upon arriving in Selvadorada. Doors will block entry and you'll be prompted to click around the environment to examine objects and find clues -- just as you would in active careers. Moods will activate certain clues, so you'll need to head back outdoors to the 'Tree of Emotions' and eat the corresponding berries.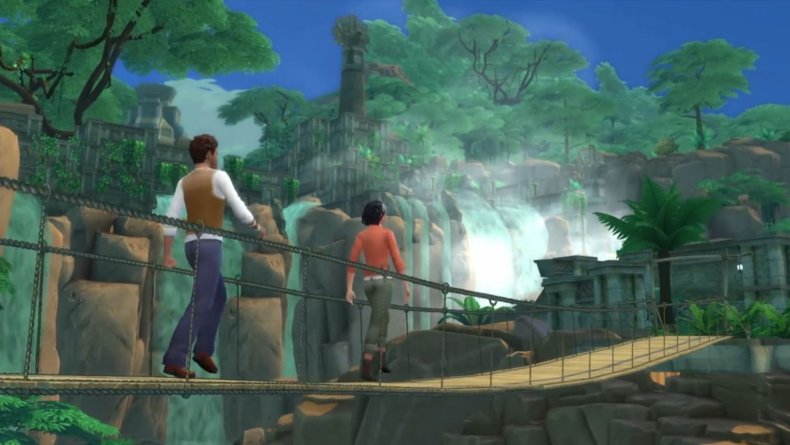 It will be quite difficult to navigate Selvadorada as an inexperienced explorer. For some, that's half the fun, but you also may want to cheat your way out of a pickle. I mean, do you really want to die by bee sting? Not dying is a pretty good reason to use some of the following cheats. Discover treasure faster by activating the treasure hunter trait. Make sure your Sim appreciates ancient artifacts as much as you do by activating the museum patron trait. Don't embarrass yourself trying to learn Selvadorian dance. Level up on the culture and archaeology skills first.
To use pretty much any cheat in The Sims 4, make sure testing cheats is enabled. To do so, press control+shift+C (command on a Mac). In the text field, type testingcheats true and you'll get a message saying cheats are enabled (control+shift+c again to close the text window after you enter the code). I'd go ahead and do bb.ignoregameplayunlocksentitlement and bb.showhiddenobjects to unlock locked Career Objects in Build Mode while you're at it. This unlocks every single career award, regardless of your chosen path, thus making available anything new from the Jungle Adventure game pack.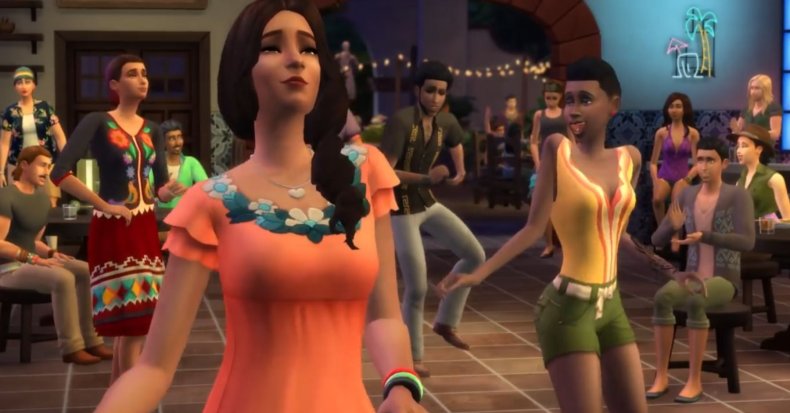 Max out Selvadoradian Culture Skill: stats.set_skill_level Minor_LocalCulture 5
Max out Archaeology Skill: stats.set_skill_level Major_Archaeology 10
Treasure Hunter Trait: traits.equip_trait Trait_JungleExplorer
Museum Patron Trait: traits.equip_trait Trait_Archaeology
Turn your Sim into a Skeleton for 12 hours: sims.add_buff Buff_Skeleton
Turn your Sim back into a living being: sims.remove_buff Buff_Skeleton
We'll update this list with more cheats, tips and tricks as we play. For more on what gameplay to expect in Jungle Adventure, checkout our detailed breakdown of the trailer. Look out for our review later this week once we've delved deep into the game pack.