'Sims 4' StrangerVille Update: New Game Pack Brings A Strange New Mystery For Players To Unravel
EA just announced its newest Sims 4 game pack — StrangeVille. Find out what the strange new expansion is all about, including when you can start searching for clues and unraveling the strange town mystery, here.
On Tuesday, EA announced that "something strange" was coming to The Sims 4, and while some players thought the expansion might bring The Sims 2 Strangetown neighborhood to the game, the new content actually appears in the form of a mystery for players to unravel.
In a preview video about the StrangerVille expansion, the setting is described as a "quiet desert town" that boasts a library, quirky locals, military personnel and conspiracy theories. In StrangerVille, there that a military Sim named Jess, who suddenly finds herself feeling sick. The mysterious illness ends up leaving Jess nauseous and prostrate on her bathroom floor. When she finally gets back on her feet, it becomes clear that something about Jess has changed. A strange look comes into her eyes and she smiles a creepy, crazed smile.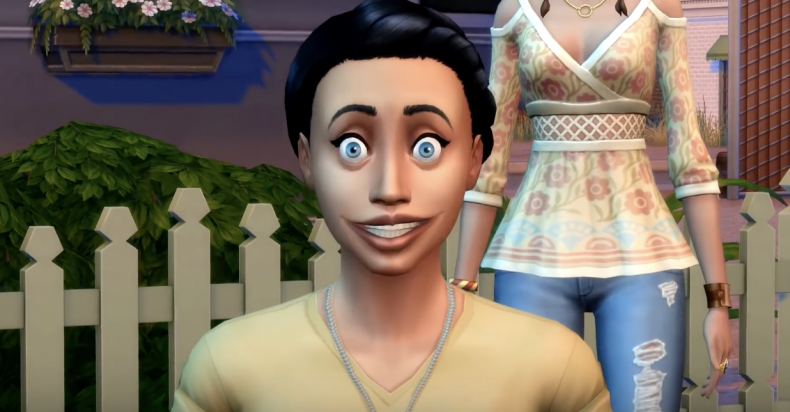 Fortunately for Jess, she has a pair of friends who are set on finding out what's happened to Jess, why everyone in the town seems to be getting the mysterious illness and what it all means. It is here that the StrangerVille story begins, as players are tasked with gathering clues and solving the mystery of this strange, midwestern town.
While you'll spend much of your time exploring the town in search of clues, the new expansion provides players with a variety of new clothing options to help blend in with StrangerVille natives. From bomber jackets and distressed jeans to prairie-style dresses and a super-serious lab coat, players have a number of clothing options they can choose from.
Besides new clothing items, players will also learn to utilize new types of equipment, which will be helpful in gathering information about what has happened to the citizens of StrangerVille.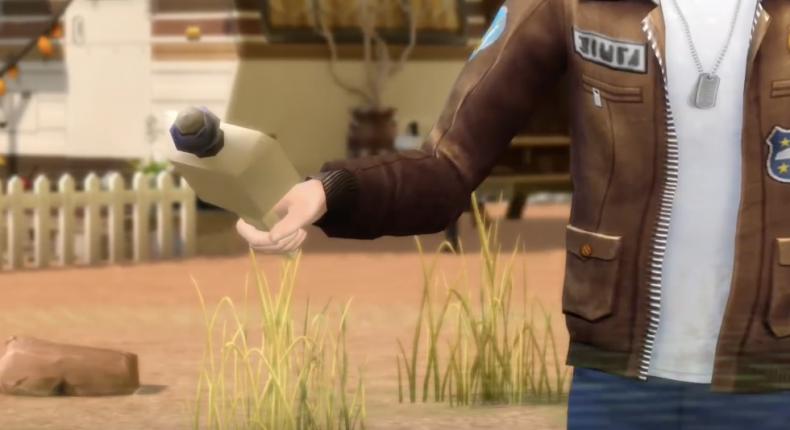 While investigating the mystery, your Sim will encounter some unusual weather patterns, glowing objects and odd behavior from other Sims. But no matter how weird it gets, if you stick with it, you're sure to solve the puzzle.
As more is learned about the StrangerVille expansion and what it entails we'll be sure to update this post. In the meantime, check out the video preview of The Sims 4 StrangerVille expansion below.
UPDATE: 02/21/19
EA updated the StrangerVille in expansion page with new details about what the new game pack includes. The page also features a newSims 4 StrangerVille comic that you can read here.
Start your investigation and solve the mystery of a desert town that holds a deep, dark secret in The Sims™ 4 StrangerVille.* In this ominous town, Sims are acting strange for unknown reasons. Is there a conspiracy? Will this seemingly odd force possess your Sim? Uncover the story of the secret lab where Sims will encounter strange plants and interact with peculiar devices. Can you solve the mystery?

KEY FEATURES:

A Different World – Explore StrangerVille, a rural desert town shrouded in secrecy. Encounter weird weather, creepy townies, dangerous plants, odd collectibles, and more.
Unravel the Story – Immerse your Sim in unique and mysterious events. Unmarked vans appear in neighborhoods, government agents use secret listening devices, and scanners are key in detecting the unusual.
Crack the Code – Have your Sims investigate using their Military training, searching for clues to solve a mystery that lies within the secret lab.
Suit Up Your Sim – Get Sims in the mystery-solving mood by gearing them up in desert-inspired clothing and military fatigues, or prepare them for the end with conspiracy-themed clothes, secret agent attire, and a hazmat suit.