'Sims 4' Update: June 'Seasons' Patch Brings Glass Roofs, Hundreds of Tweaks
Birds no longer flying through houses and the proper delivery of the 'Welcome Wagon' fruitcake are among the more trivial fixes in the Sims 4 June 2018 update. The most exciting, by far, are the new glass roofs. This new build option is going to be perfect for the Sims 4: Seasons expansion pack, arriving this Friday, June 22. You can read the full Sims 4 patch notes here.
In addition to the six new glass roof types, players will find new hot and cold weather categories in Create-A-Sim, another preparation for the upcoming Seasons DLC. Those larger changes come alongside many, many bug fixes. Children no longer panic every time they wake up, only when they see monsters. "Aliens and Vampires no longer adjust the colors of their beards and eyebrows when going to work. The office uniform policy has been updated," lead producer Grant Rodiek writes in the patch notes.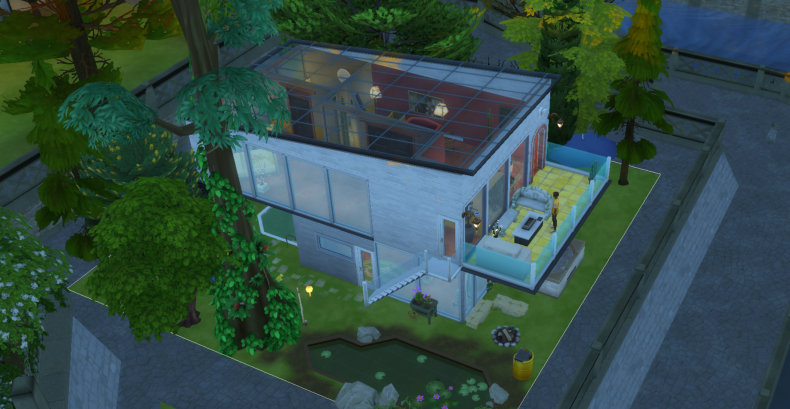 Sims will now actually fall asleep after receiving the 'Zonked' moodlet from the Bubble Blower. Teenagers have been banned from sending inappropriate text messages during the Romance Festival. Scattered Panes windows should now cast appropriate shadows. "Male stall vendors who work in Brindleton Bay and San Myshuno no longer wear high heels," Rodiek writes. "Nobody appreciates our fashion choices!"
Sims now face the right direction when fishing in Brindleton Bay. "The water is thataway!" Rodiek jokes. And last but not least, "Uhntz uhntz uhntz uhntz ALL RADIOS CAN NOW PLAY THE ELECTRONICA STATION uhntz uhntz uhntz uhntz."
Are you excited to play around with glass roofs? Let us know in the comments. Seasons arrive June 22.