The Sims 5 Release Date: Everything We Know So Far
It might be a bit before we can get our hands on it, but The Sims 5 is definitely on the way. EA originally confirmed the next installment of the simulation series is indeed in the works back during VentureBeat's GamesBeat Summit 2021 event.
At the time, EA's chief studio officer Laura Miele confirmed that the team is "hard at work" on the next generation of the Sims experience. And while there hasn't been a lot of fanfare about when the new game is headed out to eager Sims fans everywhere, we can at least rest easy knowing there's something coming down the line. It's always easier to wait when you have something to look forward to.
The Sims 4 has received several add-ons and features since its debut, giving Sims the ability to become vampires and go to high school. There's just about everything you could ever want in The Sims 4 right now, but a brand new game will have to build even further on those things, including fanmade mods. Those can completely transform the game into a totally different experience, as you may well already know.
If you're wondering when you might see The Sims 5 finally out and available to play, we've got all the details you need here on when to expect it. Be sure to read on for everything you need to know about when The Sims 5 will be out.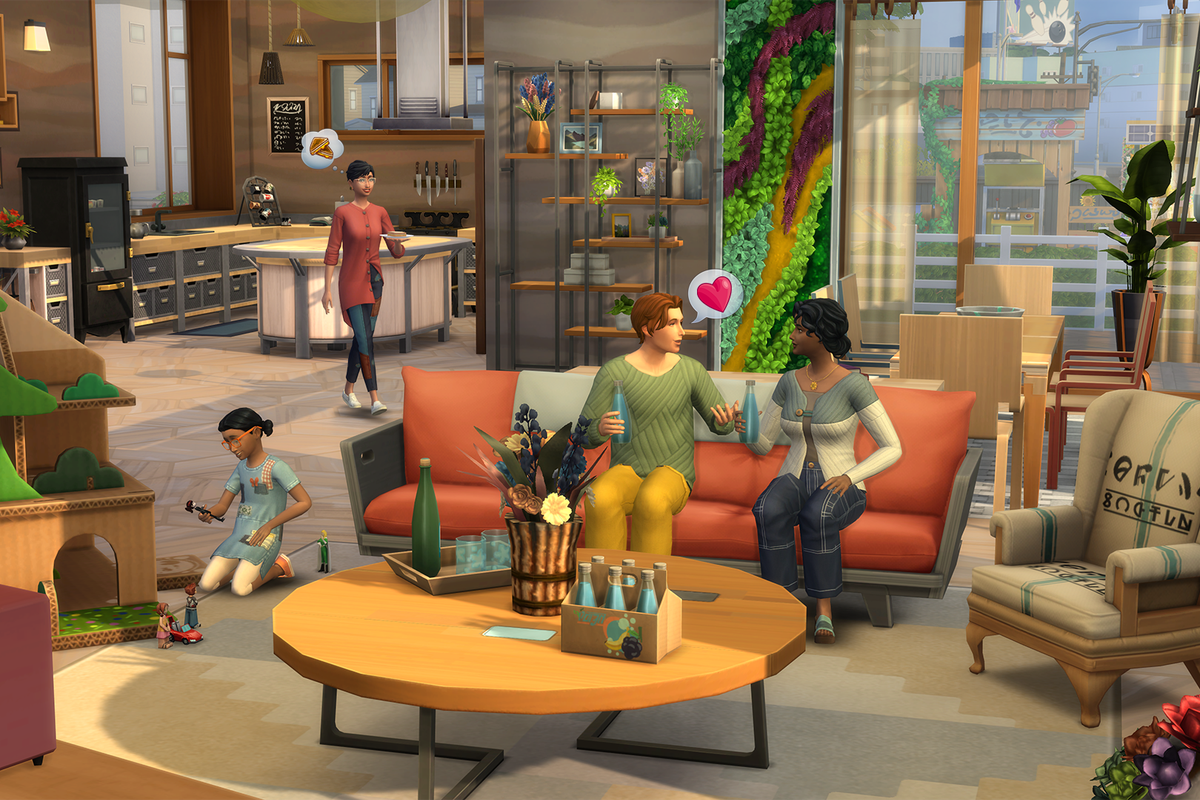 The Sims 5 Release Date: What We Know So Far
Currently, there is no confirmed release date for The Sims 5. Unfortunately, it might be some time before we hear about when we can purchase the upcoming title. But as of March 2022, there are some important tidbits about what we might be able to expect from the next iteration of the popular simulation.
There's no trailer just yet for The Sims 5 either, so there's no real preview for what's to come. We do know, however, that The Sims 5 may contain multiplayer elements. It could also feature more "social interaction and competition," according to EA CEO Andrew Wilson, who was quoted during a financial briefing in January 2020.
We aren't sure when to expect The Sims 5 in the coming days, as EA has not offered a release window for us to go off of. However, it's likely that when EA does decide to ramp up to its debut, we'll likely see some sort of unified platform that will allow you to use your Sims 4 content as well as Sims 5 releases.
We'll continue to update this space as additional news tidbits come out about The Sims 5 release date. However, it's likely to be some time, as there are still additional Sims content releases in the works. When we do finally have news, however, it's sure to rock The Sims community.
The Sims 4 is currently available on Xbox One, PlayStation 4, and PC.