'The Sims' Alexa Integration Allows Fans To Fill Their Homes With Sim-lish
The Amazon Alexa isn't the first device you may think of when you talk about gaming consoles, but we've already seen Bethesda release a version of Skyrim for the virtual assistant device. Today, Alexa's gaming footprint grows larger with a partnership between Amazon and EA, bringing The Sims to your house.
If you have an Alexa device, or use the Alexa app, simply say "Alexa, play The Sims." This phrase allows for users to do three different things with the Alexa:
Enjoy 140 songs from the entire franchise, including iconic Sim-lish tracks by Katy Perry, Carly Rae Jepsen, and more. The songs include popular tracks from The Sims 3 as well.
Test their knowledge of the franchise with a 200-question trivia game, with options to play solo or with up to four players in beginning, casual or challenge mode.
Learn fun facts about The Sims, like origins and inspirations behind the the game.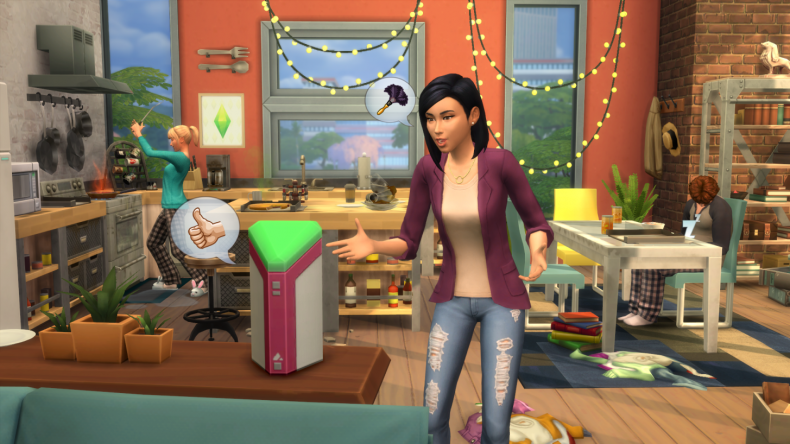 If you thought interacting with a virtual assistant was only for the real world, EA and Maxis have also created an Alexa-like experience for your Sims. The virtual assistant in The Sims is named Lin-Z, and serves many different functions. Lin-Z can play music like a stereo, order items such as pizzas, maid service, gardening service or maintenance repairs, tell jokes, adjust lighting and can even mimic the real-world trivia game that Amazon Alexa has. The higher a Sim's Logic stat, the more likely they will properly answer the question. Lin-Z is now available in The Sims 4 on PC and Mac.
The Alexa The Sims experience is now available worldwide, with five different versions of English available (Australia, Canada, India, U.S. and U.K.).
So what do you think? Are you excited to fill your house with the soothing sounds of The Sims soundtrack? Do you think you already know the answers to all 200 trivia questions? Let us know your thoughts in the comments section below.