'The Sims' Creator Unveils New Simulation Game After 10 Years
The very idea of The Sims was before its time. It's a basic concept—life simulation at its core, before the average person could even grasp the notion of a virtual reality. Now after 10 years, the creator of The Sims and Maxis co-founder Will Wright is gearing up to evolve the vision: a simulation game where you can build and interact with your memories.
Wright announced his first new game in 10 years, Proxi, during the Unity presentation at Game Developers Conference 2018 in San Francisco. Gallium Artists, the dev studio co-founded by Wright and Carmen Sandiego creator Lauren Elliot, is designing the game on Unity software.
"This is, in some sense a game of self discovery," Wright said in an accompanying video, "A game where we actually uncover the hidden you, your subconscious, your inner id, and bring it to the surface, bring it to life so you can interact with it, you can play with it, you can learn from it and it can learn about you."
The game will somehow recreate memories (dubbed "mems") from your personal past—the unique things that shape your individual identity. But to create the world, Wright is enlisting some help from the community: an artist to help bring the memories to life as tangible, visceral gameplay elements. The Proxi Art Challenge will be hosted by Unity Connect with the goal of hiring a 3D artist with the right vision for the job. The contest ends May 14 and you can check out the details here. The winner will be announced at Unite Berlin 2018, which takes place June 19-21.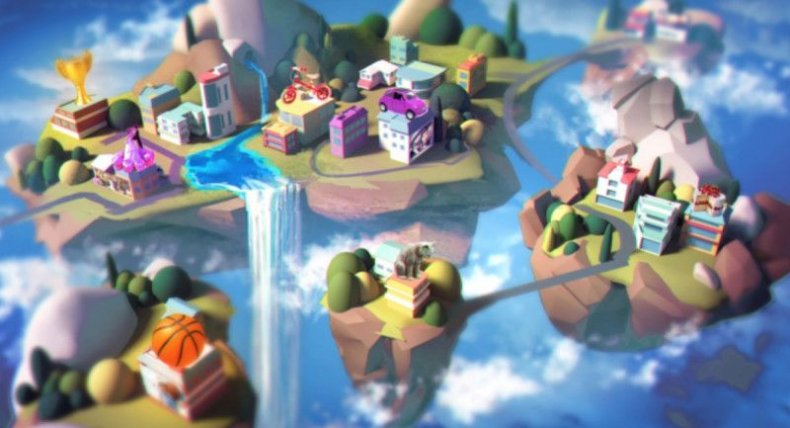 Here's how the Proxi website breaks down the concept:
"The 'Mems' are the building blocks of the larger world, a world the player can organize and sculpt to best represent the landscape of their memories.

Imagine the borough of your childhood, an archipelago of embarrassment, an island of wonderful vacations, each reflecting the look and sound of those Mems.

Now imagine you could share. Just a simple Mem with a friend, or an entire island with family. Or collaborate with multiple players proxi to make a collections of Mems around a shared experience."
The Proxi website splash page says "Coming in 2018." Are you intrigued by Proxi? Let us know in the comments.