'The Sims FreePlay' Banned in China, Saudi Arabia & More Due to 'Regional Standards'
Starting July 5, The Sims Freeplay will be banned in China, Saudi Arabia, UAE, Oman, Kuwait, Qatar and Egypt. A community manager at Electronic Arts posted notice in the forums, citing "regional standards." However, context implies the game's LGBTQ and non-binary inclusivity might be the reason behind the ban.
"We've always been proud that our in-game experiences embrace values as broad and diverse as our incredible Sims community. This has been important to us, as we know it is to you," the representative, who identifies as Mai, writes in the forums.
These countries have similar censorship laws regarding non-traditional "propaganda." In Saudi Arabia and UAE, Oman, Egypt, Kuwait and Qatar, same-sex relationships are criminalized. While cultural acceptance in China is growing, regulation of television and online media remains hostile. Sims FreePlay, as well as the entire franchise, treats same-sex marriage and relationships the same as heterosexual couples.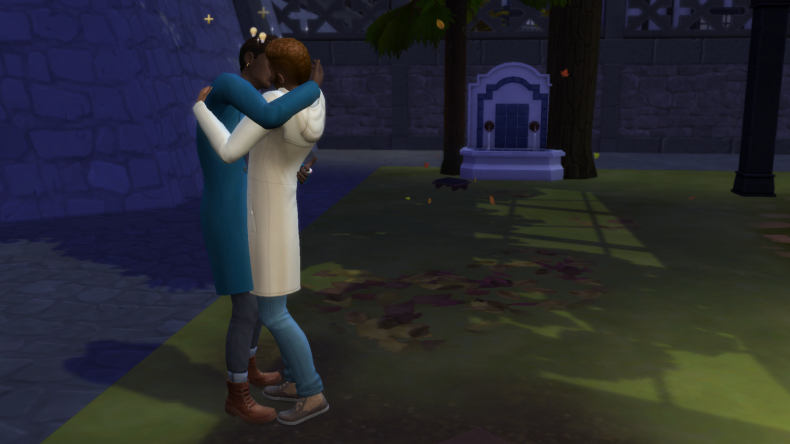 In 2016, The Sims team showed its commitment to inclusivity with a Create-A-Sim update in collaboration with LGBTQ rights organization GLAAD, providing more gender fluidity — gender neutral clothing, unrestricted body types and pregnancy for all adult Sims. The update strengthened the foundation of the Sims, which has always embraced falling in love with anyone you want.
Technically, Sims FreePlay players can continue to play if they've already downloaded, but the game will disappear from app stores and will not receive new updates. It's unclear what this means for other games in The Sims franchise, such as The Sims Mobile and The Sims 4.
This story is developing. EA has not yet responded to Newsweek's request for comment.