'The Sims Mobile' Nabs ASOS for All You Hypebeasts Out There
If you are one of those Sims players who spends hours in Create-A-Sim, you might want to clear your weekend schedule. The Sims Mobile has partnered with international fashion retailer ASOS to bring a catalog of new clothing items into the game. This is a limited-time event, featuring new in-game activities, quests, rewards, stories and more.
The ASOS Fashion Show starts right now and ends May 2. Upon entering the game, players will be greeted with an opportunity to join the challenge. You'll need to plan the fashion show from the ground up; select a venue, meet with designers, build a runway and prep the models. Completing each challenge will unlock in-game rewards, including ASOS tokens to spend on new clothing in the game. Participation will also earn a 20 percent off discount code to use in real life at ASOS.com.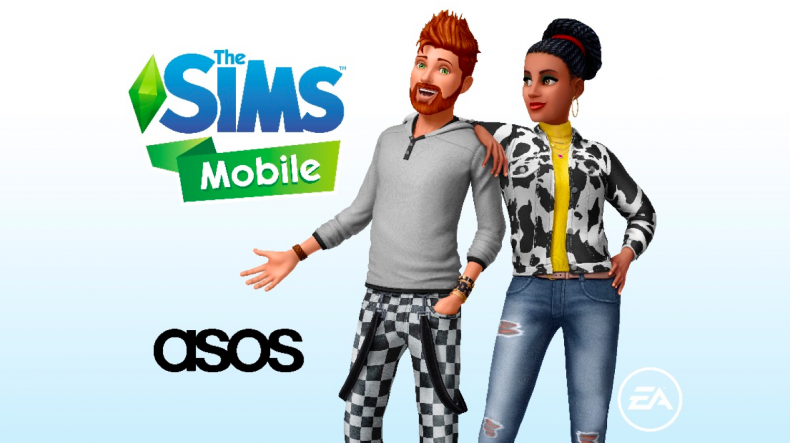 A second element to this challenge allows you to unlock special ASOS stories when you rack up enough clothing and accessories. You'll be able to choose a clothing designer and/or fashion photographer. Each story includes five chapters of work shifts and story vignettes, which will give players the opportunity to earn special items to place within venues and homes.
"The Sims Mobile community loves expressing themselves through fashion and accessories, and we wanted to find a brand partner whose stylistic sensibilities would allow players to show off their personalities and have fun with fashion," said Erica Gartsbeyn, senior brand director for The Sims Mobile, in a statement. "ASOS is an internationally renowned brand that offers individuals endless options to show off their inner fashionista, and we're excited to bring that freedom of expression to The Sims Mobile."
The Sims has partnered with clothing brands in the past, such as H&M, though this partnership is certainly the most on-trend. If EA were to ink a deal for PC players, that would be game-changing. So many players still turn to mods for fashion options that better represent current streetwear trends. If you're not into building mansions, dressing up your Sim in dope threads and fits is half the fun!
ASOS is known for its more affordable, high-fashion catalogue. An ASOS-themed stuff pack, for example, would be very popular. The Sims is still missing staple sneaker silhouettes, fitted styles of jeans, and many other pieces that could better represent what people are actually wearing in the largest cities across the world, especially in the high-fashion realm. Hypebeasts play The Sims too! If I can't afford Japanese denim in real life, can I at least wear it in The Sims? Maybe even get a "so fresh so clean" whim?
The Sims Mobile is available to download on the App Store and Google Play.