Simu Liu Trolls Movie Fans Who Said 'Shang-Chi' Would Flop at Box Office
Simu Liu has expertly trolled movie fans who were adamant that Shang-Chi would flop at the box office.
The latest Marvel installment has, on the contrary, been incredibly successful.
Shang-Chi and the Legend of the Ten Rings has been a surprise hit for Marvel and its parent company Disney after the action flick made $71.4 million so far at the U.S. box office.
Internationally, the film raked in a staggering $56.2 million so far—that's $127.6 million globally.
The movie's success has seen it perform better on its opening weekend than other franchise favorites Thor and Captain America: The First Avenger.
While it hasn't quite reached the heights of some pre-pandemic blockbusters (Avengers: Endgame for example) Shang-Chi holds the distinction of being one of the highest-grossing movies in the pandemic era, offering a glimpse of hope for the flailing cinema industry.
The movie follows the story of martial-arts master Shang-Chi (played by Liu) who confronts his dark past when he is sucked into the mysterious world of the Ten Rings organization.
Liu, who plays the titular character, took to Twitter to hilariously respond to naysayers who doubted the film's potential for success—and a search on YouTube for "Shang Chi flop" produced numerous videos predicting the film would be a failure.
Using a stock photo he famously features in, the 32-year-old tweeted: "Me laughing at the people who thought we'd flop."
Actor Stephen Ford responded to say: "The only thing better than your film saving the movies is the fact that we have all this fresh stock photo meme material."
While actor Rufus Sewell added: "Bollox to 'em. Watched it with my son last night and loved it."
The actor once modeled for stock images before he landed the role of Shang-Chi and fans are having a field day with the corny snaps online.
He discussed this part of his career on The Kelly Clarkson Show earlier in 2021.
"I literally keep seeing it pop up, more so now because people are recognizing them and putting them online," he said. "I've been all around the world. I've traveled, I've been on like the front of stores, I've hung outside gyms, and been on the cover of textbooks. It's been really wild."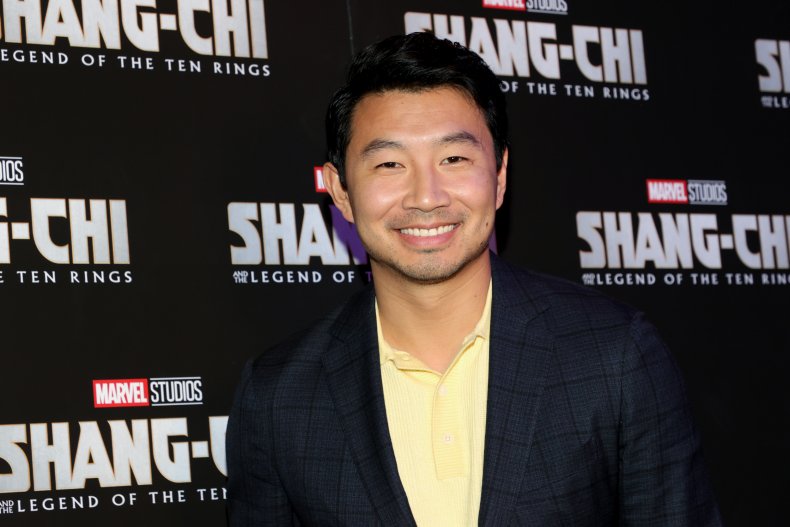 In August, Liu revealed he only got paid $120 for the photos.
"Got paid 120 bucks and signed away all my rights to them because I was in credit card debt. Now they are everywhere," he tweeted to a fan.
Shang-Chi and the Legend of the Ten Rings is showing in theaters now.