Radical Islamist militants launched a bomb and shooting attack on a mosque in Egypt's Sinai Peninsula during Fridays prayers, leaving at least 235 people dead in the restive region, according to state media.
The massacre took place at the al-Rawdah mosque in the town of Bir al-Abd, 40 kilometers (25 miles) from the capital of North Sinai, el-Arish.
The death toll could rise further in what is the deadliest attack in the region in recent years bar the downing of a Russian jet in October 2015 that killed all 224 people on board.
Egyptian authorities said 12 people had been injured in the attack, according to Egyptian state news agency MENA. Many of the victims were taken to hospital.
No group has claimed responsiblility for the attack in a region long been plagued by an insurgency by militants aligned with the Islamic State militant group (ISIS).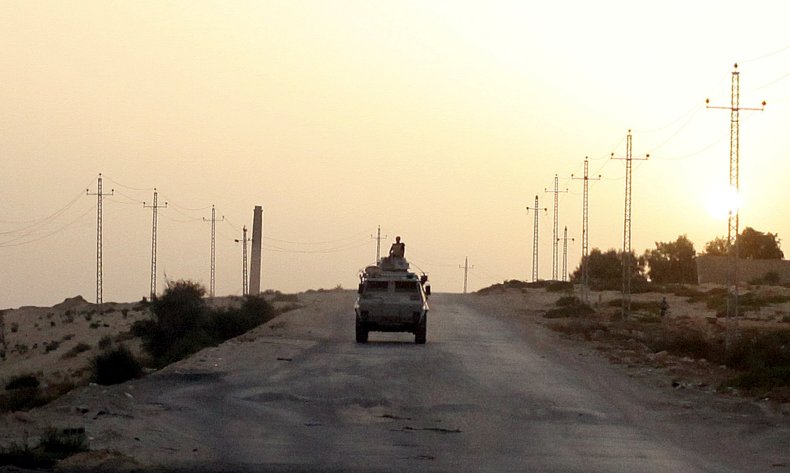 The group, which has established a local affiliate in the region known as 'Sinai Province,' attacked two churches earlier this year in the cities of Alexandria and Tanta.
It has regularly targeted Coptic Christians in the Sinai town of el-Arish and wider area, but this represented an attack on fellow Muslims. Arabiya news channel reported that some of the worshippers may have been Sufi Muslims, the sect that radical Sunni Islamists view as heretics for worshipping shrines and saints.
The militants have frequently attacked Egpytian security forces, who are largely opposed in the region for what is viewed as a crackdown on conservative Muslims.
President Abdel Fattah el-Sisi is to convene an emergency security meeting after the attack.