Since New Zealand's Christchurch Mass Shooting, More than 60k Assault Weapons Have Been Handed In Through Gun Buyback Program
After a mass shooting that killed 51 people, the government of New Zealand instituted a gun buyback program that has been declared a success by the New Zealand Minister of Police.
Over 60,000 prohibited weapons were received by authorities or are due to be collected during the buy-back at an approximate cost of $102.2 million in compensation to gun owners. Approximately 33,000 people participated in the buyback program, according to a statement released by New Zealand Minister of Police Stuart Nash.
"When we started the buy-back and amnesty we had one objective," Nash wrote, "to make our country a safer place. We focused on the type of assault rifles, high-capacity firearms and military style semi-automatics used in the terror attack forty weeks ago, on 15 March."
"We are now moving to the next phase, to ensure firearms cannot fall into the wrong hands," Nash continued. "This is the objective of the proposed gun register and tighter licensing system. We are not done with efforts to remove unlawful firearms from circulation."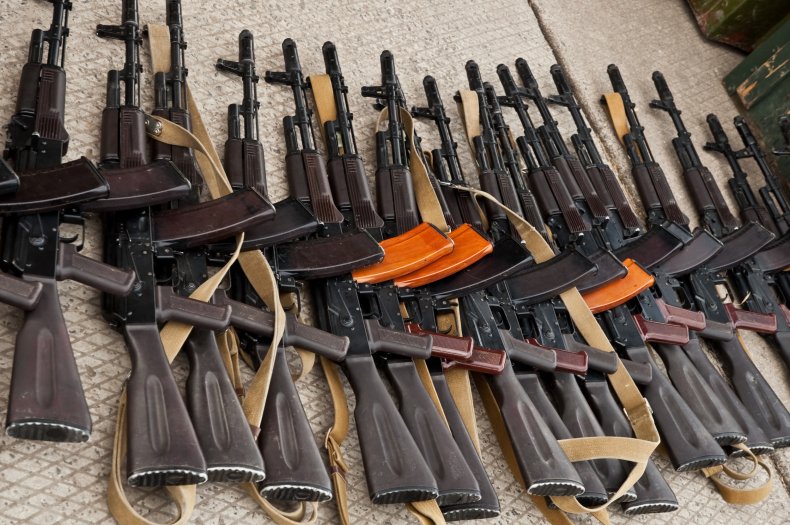 "Firearms owners did not need a lot of convincing to do the right thing," Nash said. "More than 5,000 firearms were handed in or declared for surrender before the buyback and amnesty even officially got underway in June."
Parliament approved a bill for stricter gun laws less than a month after a shooter attacked two Christchurch mosques in March 2019. Semi-automatic and assault rifles were prohibited under the new policy which took effect Saturday.
U.S.-based pro-gun group the National Rifle Association (NRA) has called New Zealand's buyback a "dumpster fire" and called attention to an alleged security breach in the police's database of weapons owners.
"Pranksters were able to use online notification forms associated with the buyback to send police fake notices regarding firearms that would be turned in, causing 'a huge waste' of police resources," read a December article on the NRA's website. "Criminals, predictably, are refusing to turn in their weapons. Police met with gang leaders as part of a compliance effort for the gun ban and buyback program, but reported that the criminal fraternity (oddly enough) 'had a different approach to law abiding members of the public, in relation to the return of guns.'"
Newsweek attempted to contact the NRA for comment but did not receive a response in time for publication.
Adamantly against a ban on firearms, the NRA said in a statement after the mass shooting at an outdoor concert in Las Vegas, Nevada in 2017 that prohibiting high-powered guns would not stem the problem of violence.
"Banning guns from law-abiding Americans based on the criminal act of a madman will do nothing to prevent future attacks," said the joint statement from NRA chief executive Wayne LaPierre and then-chief NRA lobbyist Chris Cox. "This is a fact that has been proven time and again in countries across the world."