Since Oxford Shooting, At Least 519 Schools Have Closed Nationwide Due to Threats
In the wake of Tuesday's school shooting in Oxford, Michigan, at least 519 schools across the country have closed due to a flurry of new threats.
An analysis by Newsweek found that schools across 70 different districts across seven different states, including Michigan, New Jersey, New York, Pennsylvania, Virginia, Georgia and Connecticut, have shuttered their buildings and paused in-person classes for Friday.
"I can't fault schools for closing out of an abundance caution, but let's be clear: having to close school because there is a real threat to children is sick," Mia Senechal, the deputy organizing director at gun violence prevention group March For Our Lives, told Newsweek.
"Clearly, this shows that there are too many guns on our streets and it is far too easy to get them," she added. "These closures and this danger has a real, tangible impact on young people's mental health and well being. We're going to carry this on. We're the lockdown generation. It's utterly shameful that we've let this crisis get this bad."
While hundreds of schools in Michigan have closed out of an abundance of caution in the wake of the Oxford High School shooting, some schools in the state made the decision to close after becoming the target of new threats.
In Macomb County, a 16-year-old boy could potential face charges after he admitted to state investigators that he was the one behind a Thursday Snapchat post that claimed Armada Area Schools could be "next."
Authorities said there was no indication that it was a credible threat nor did the boy have plans to carry out any threats.
On Friday, Armada Superintendent Michael Musary told families of the district that the MSP had completed their investigation and that Armada Area Schools were cleared to return back to normal on Monday.
"The MSP have identified one of our high school students, who acted alone, as the individual that posted the social media threat," Musary wrote in the letter. "The student communicated to MSP that the social media post was meant as a joke, hoping for a day off from school."
"This is no joking matter as this student is currently banned from campus and facing serious district and legal consequences and has been referred to the Macomb County Prosecutor's office," the superintendent warned.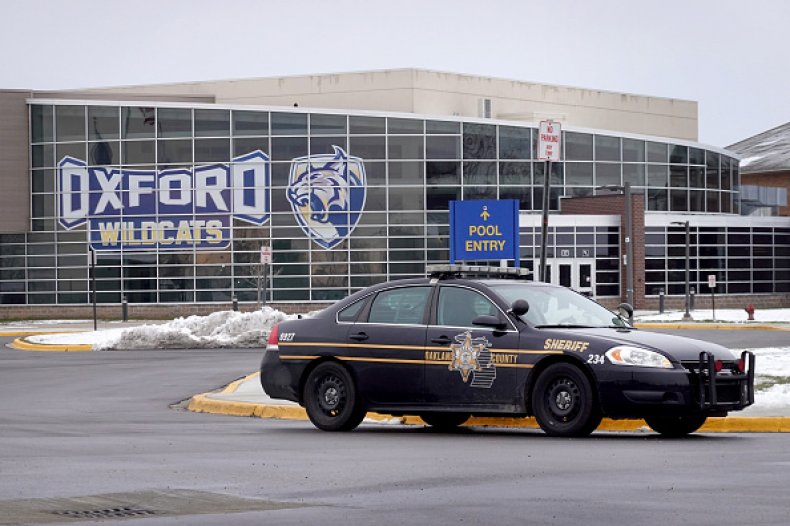 This comes just days after a 15-year-old boy gunned downed classmates at his high school in neighboring Oakland County, leaving four dead and injuring seven others. The Oxford shooting is the deadliest school shooting since the 2018 Parkland shooting, when 17 people were killed.
In the wake of Tuesday's shooting spree, Oxford Community School District closed all 12 of their schools for the remainder of the week.
Nearby counties, Genesee County and Tuscola County, also announced that schools across their 30 districts would be closed on Friday.
The largest school district in Michigan to announced closures "due to reports of potential threats of violence" was Ann Arbor Public Schools, which oversees 32 schools.
Bay City Public Schools was also forced to shut their 13 schools after receiving a threat of violence on Thursday night.
"The threat originated via social media, and appears to be a viral 'challenge' for students to post. The photo and threat has been seen in several other districts," the district said in a statement. "While we don't believe the threat is credible, we are closing all schools out of an abundance of caution."
"In the wake of the recent tragedy in Oxford, threats are appearing in several districts. All threats to our students and staff will be taken seriously, and punished accordingly," BCPS said, adding that false reports and threats of terrorism can be punishable by up to 20 years in prison and fines of up to $20,000.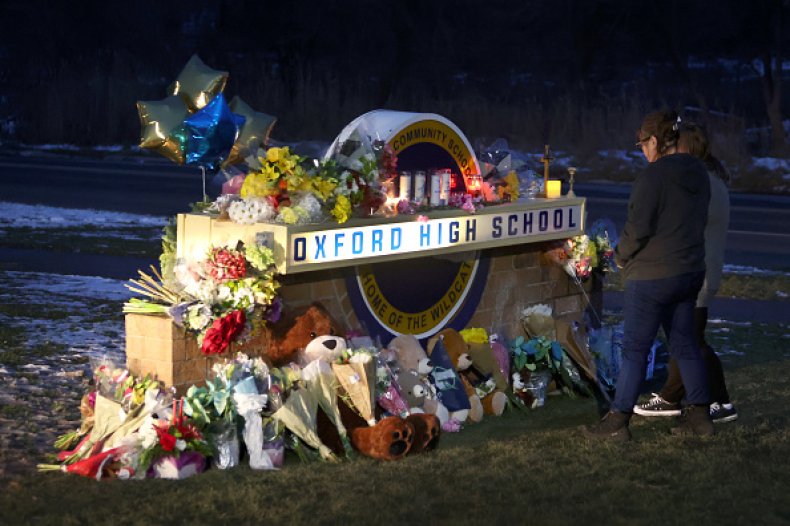 The copycat threats are being reported not only in Michigan but also in a string of other states.
Hamden High School in Connecticut and four other schools in New York's Batavia City School District all closed on Friday after threats of violence were brought to the attention of school officials and local law enforcement.
New Jersey's Manchester Township School District shuttered its six schools on Friday amid an investigation of one student who made comments on social media regarding a weapon.
Police investigations are also underway in Georgia's Burke County and Virginia's Greensville County.
Burke County High School remains closed after anonymous posts shared on Wednesday and Thursday indicated that "some form of an active shooter incident" could take place, according to the sheriff's office.
Burke County Sheriff Alfonzo Williams said that the school's principal also received an email on Thursday that read, "This is a warning that I am plan to shoot the whole entire school up tomorrow I already have my plan figured out but see you and the dead students tomorrow."
In Virginia, Greensville County High School has been closed since a 10th-grade student died on Wednesday night and retaliatory threats forced school officials to cancel classes while state police continue their investigation.
Pennsylvania's Wilkes-Barre Area School District also closed all school buildings on Friday following a threat made to one of the district's 12 schools. Law enforcement is currently investigating the tip.