Since COVID-19 struck the U.S., Americans have moved from state to state in droves, as residents fled Democrat-run states, like California, to Republican ones, like Florida, surveys found.
In 2021, 27.1 million Americans reported living at a different residence than a year earlier, and 29.8 million reported a move in 2020, according to the U.S. Census Bureau.
Eight of the 10 states losing the most residents from April 2020 through June 2021 have Democratic leadership. California ranked second in numeric population decline, with over 260,000 residents reportedly moving from the state.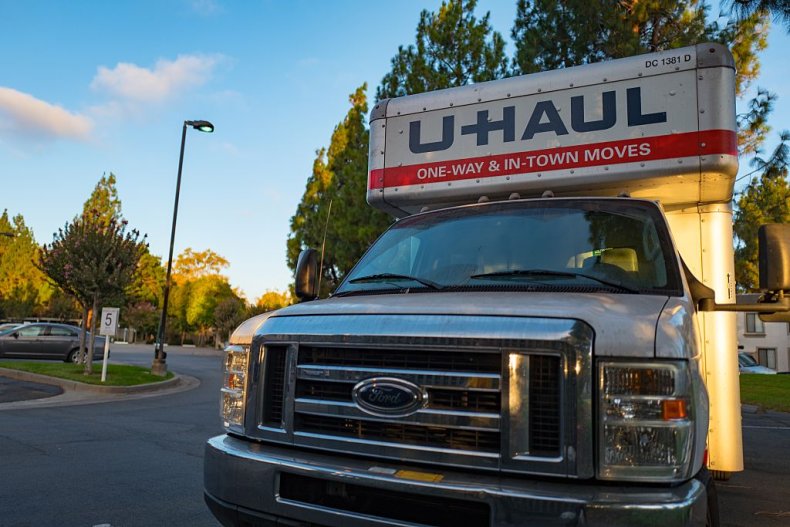 California is known for its high cost of living, heavy taxes and strict COVID-19 protocols.
U.S. House Minority Leader and California Representative Kevin McCarthy tweeted that people are leaving his state for those with lower taxes and more freedom.
"Americans want safe communities, good education options, and job opportunities," McCarthy wrote. "So they're fleeing liberal-led states like California and moving to freedom-first places like Florida. Washington could learn from the mayors who are leading the trend."
Some attribute the exodus to Republican-led states to lower crime rates and better school districts. GOP leaders have constantly bashed Democrats, saying last year's "Defund the Police" movement led to higher crime rates.
Plenty on Twitter agreed.
"Why do 'right wing' cities have less crime, less homeless, better education etc while 'left wing' cities have crumbling infrastructure, drug abuse, homeless, and bad education? Not just in California but across the nation. I'm slowly being pushed further right," @BearFlagOutlaw tweeted.
The few conservatives living in California have voiced their frustrations with left-leaning lawmakers who continue to push COVID-19 safety measures, combating global warming and enhancing voting rights.
"California has legislation that makes it legal to vaccinate a child without their parents knowing. Put a needle in my child's arm without my knowledge and we will have a HUGE problem. Wake up California and vote these psycho tyrants out of office," @wendelltalks tweeted.
To escape left-wing politics, residents have set their sights on red states. Texas, Florida, Arizona, North Carolina and Georgia saw the highest number of incoming residents in 2021, according to the Census Bureau.
Measures of political party control, housing costs, and business and individual taxes set apart the top five inbound and outbound states.
The Sunshine State trailed only Texas in numeric population increases from 2020 to 2021. As remote work became more accessible, thousands of residents have left their blue state with higher wages to places like Florida where they could continue to earn the same amount, and with lower taxes.
Red states with more lax COVID-19 safety protocols also saw significant increases while states like New York and Illinois shut down for stretches. Florida Governor Ron DeSantis has been avidly against mask mandates.
Recently, DeSantis posted his State of the State video on Twitter praising Florida's commitment to the freedom of rights.
"While so many around the country have consigned the people's rights to the graveyard, Florida has stood as freedom's vanguard," he said in the video.
Texas Governor Greg Abbott also boasted on Twitter about the state's rights to freedom, specifically welcoming Californians.
"Remember those high taxes, burdensome regulations, & socialistic agenda advanced in CA? We don't believe in that," he wrote. "We believe in less government & more individual freedom."