Media Giant Sinclair Hired Reporter From Russian Propaganda Outlet RT Who Produced 'Must-Run' 'Deep State' Segment
The United States' largest owner of television stations, Sinclair Broadcast Group, mandated that its outlets run a segment on the so-called deep state that was produced by a former reporter for the Russian propaganda outlet RT, according to a new report.
The "must-run" piece aired on March 21 and featured Sebastian Gorka, the former adviser to President Donald Trump, lamenting the existence of a deep state—a popular conspiracy theory in some circles that longtime career public servants in the government are working to subvert the U.S. government. Trump has repeatedly complained about such a mysterious rogue network.
Sinclair national correspondent Kristine Frazao produced the segment. Before joining Sinclair in 2013, she was an anchor/correspondent at RT, formerly Russia Today, for more than three years, according to her LinkedIn page. RT is an international television network funded by the Russian government. The Columbia Journalism Review called it "the Kremlin's propaganda outlet."
The deep state segment reported that 74 percent of respondents to a March 19 Monmouth University Poll said they believed the secret bloc exists—but only after the term was defined "as a group of unelected government and military officials who secretly manipulate or direct national policy." Before respondents were offered that description, 63 percent of respondents said they were not familiar with the term, while just 13 percent said they were very familiar with it.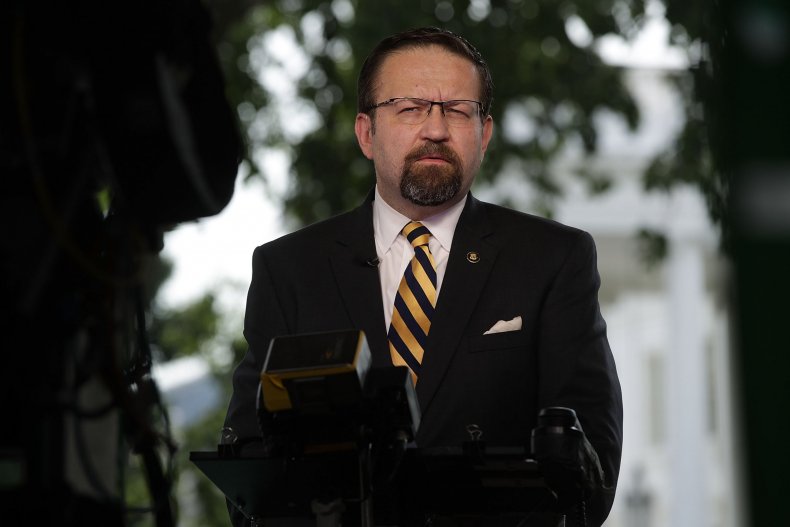 The same day the Sinclair piece aired, Politico published an article titled "Why Steve Bannon Wants You to Believe in the Deep State." "Like the Death Star, the American Deep State does not, of course, exist," it reported.
Sinclair has come under fire for employing its "must-run" practice, forcing its stations to air segments of often conservative commentary. The media giant is now taking another step in orchestrating what its stations report, according to Seattlepi.com, an online news outlet that has a content-sharing agreement with the local Sinclair-owned station KOMO.
Last week, Sinclair began forcing KOMO anchors to read a Sinclair-written promo script that warns viewers about "one-sided news stories plaguing our country," Seattlepi.com reported. Several pairs of anchors have read the script word-for-word, according to the outlet.
"We are extremely proud of the quality, balanced journalism that KOMO News produces," one anchor must read.
The next anchor then says: "But we're concerned about the troubling trend of irresponsible, one-sided news stories plaguing our country. The sharing of biased and false news has become all too common on social media," according to the script.
Back to the former anchor: "More alarming, some media outlets publish these same fake stories... stories that just aren't true, without checking facts first."