Singapore Airlines is Redefining Airplane Food with 'Farm-to-Plane' Produce From a Vertical Farm
A New Jersey steel mill has been turned into the world's largest vertical farm to provide pesticide-free greens for in-flight meals.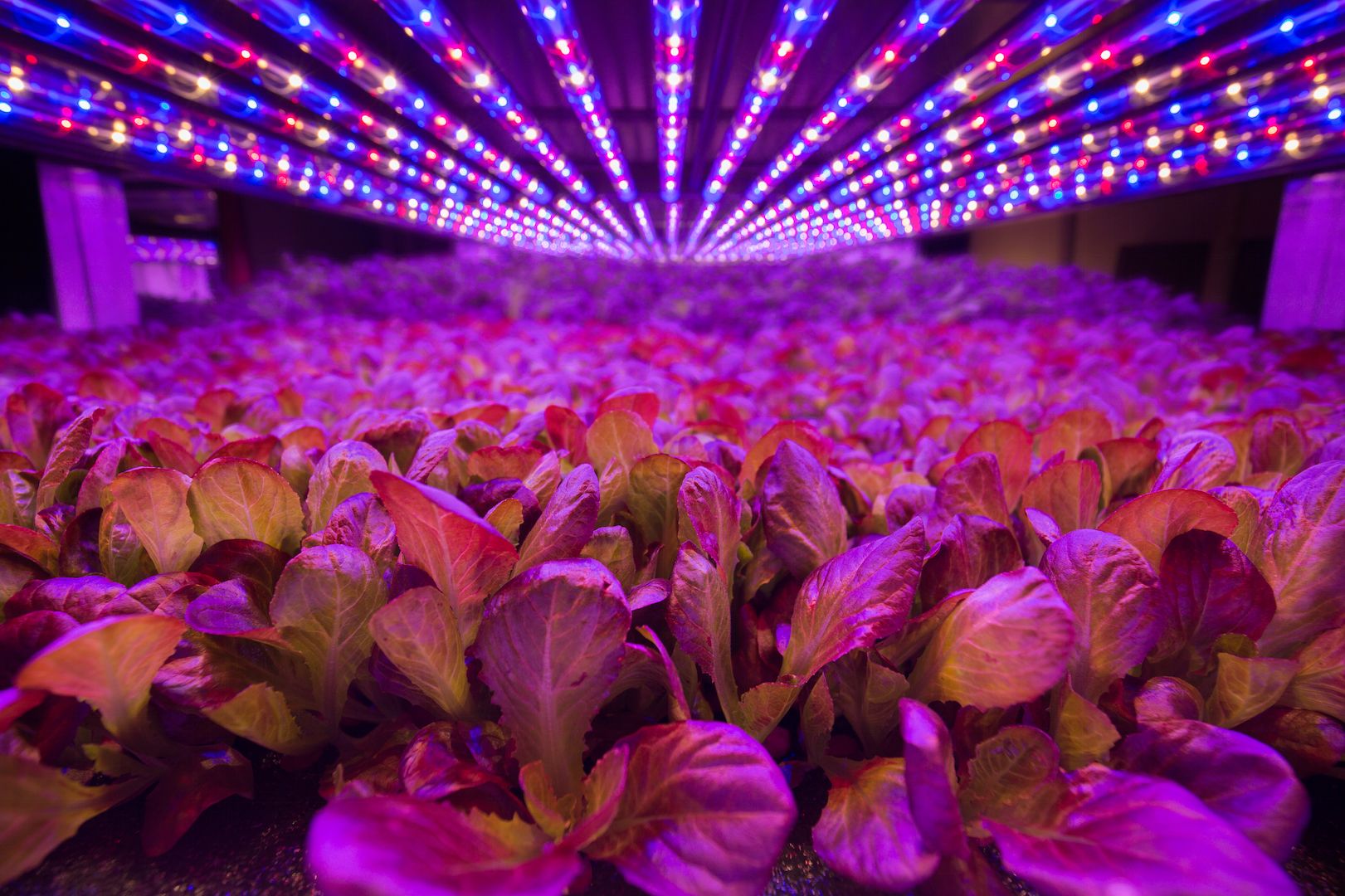 Singapore Airlines is combating stereotypes about airplane food with a new initiative bringing super-fresh organic produce to its in-flight meals: The luxury carrier partnered with AeroFarms, which has transformed an abandoned steel mill near Newark International Airport into a massie vertical farm providing select greens for passengers' dishes.
"Travelers are increasingly interested in healthier, locally grown foods," Antony McNeil, Singapore Airlines (SIA) director of food and beverage, tells Newsweek. "With AeroFarms less than five miles from our operations at Newark International Airport, we saw an opportunity to deliver a hyper-local product that is also exceptionally fresh."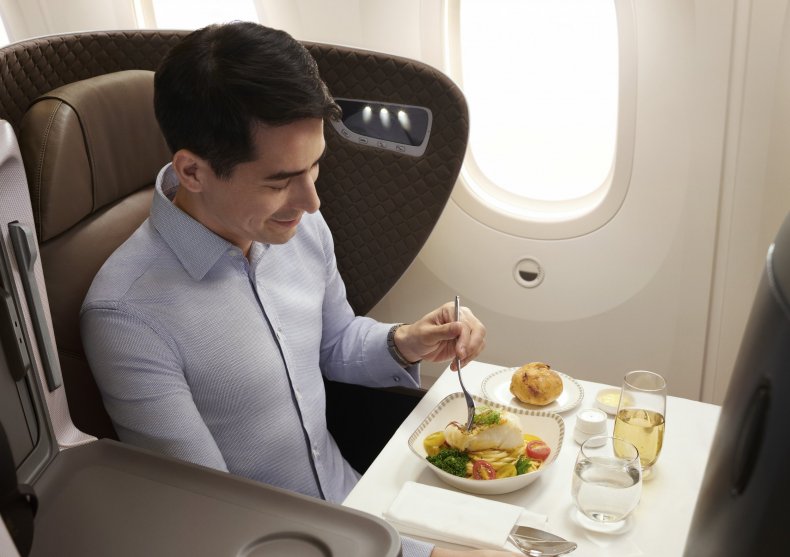 On conventional farms, salad greens may be harvested days—or even weeks—before being used. The veggies in SIA's "Farm-To-Plane" program will be picked, delivered to the airport and used within 24 hours, in dishes like garden green salad, soy-poached chicken and heirloom-tomato ceviche. They'll start gracing plates in Business and Premium Economy on SIA's Newark-to-Singapore flights in September.
"Imagine boarding a plane and enjoying a salad harvested only a few hours before takeoff," says McNeil. "The only way to get fresher greens inflight is to pick them from your own garden."
In vertical farming, plants are grown indoors under LED lights, growing from seeds to mature produce in as little as a few days.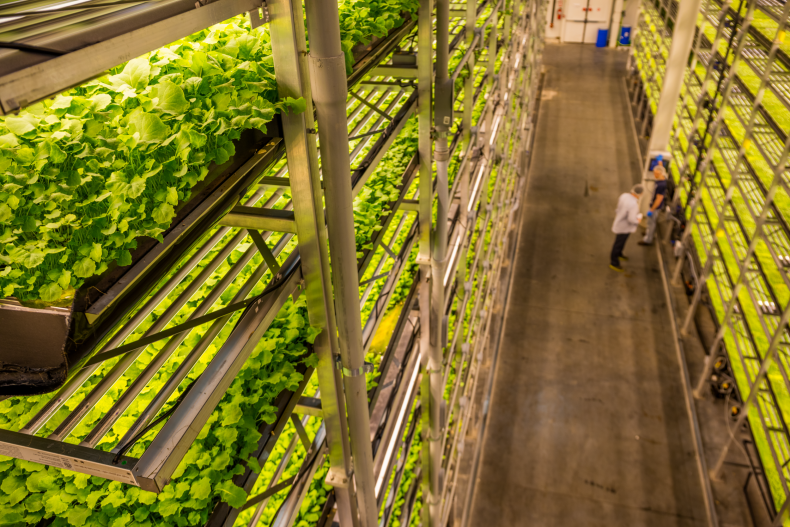 That will allow the one-acre Newark property to generate the equivalent of 390 acres of traditional produce—without soil, pesticides or sunlight, and using a fraction of the water and fertilizers. Crops will grow year-round, even in the dead of winter.
"This is the future of farming," AeroFarms CEO David Rosenberg tells Newsweek. "Using less water, less space to produce more and better-quality produce."
Singapore Airlines is looking into launching vertical-farm partnerships in other cities in its global network.