In Singapore, Spy Robots Make Social Distancing Reinforcement Like Something Out of a Movie
For those who feel like the coronavirus is something out of a sci-fi movie, meet O-R3. In Singapore, this motorized bot roams parks and heavily populated areas to remind everyone to keep a safe distance. "Stay safe, say home," it says in a flat robotic tone in order to prevent the spread of COVID-19.
Singapore's Public Utilities Board uses this robot to make sure there are no large gatherings happening in public spaces, which gives off major "Big Brother is watching you" vibes. What's more, O-R3 shares data with public health officers collected through its 360-degree surveillance camera. However, the PUB "will not use the device to enforce safe distancing rules or catch errant members of the public," TodayOnline.com reported.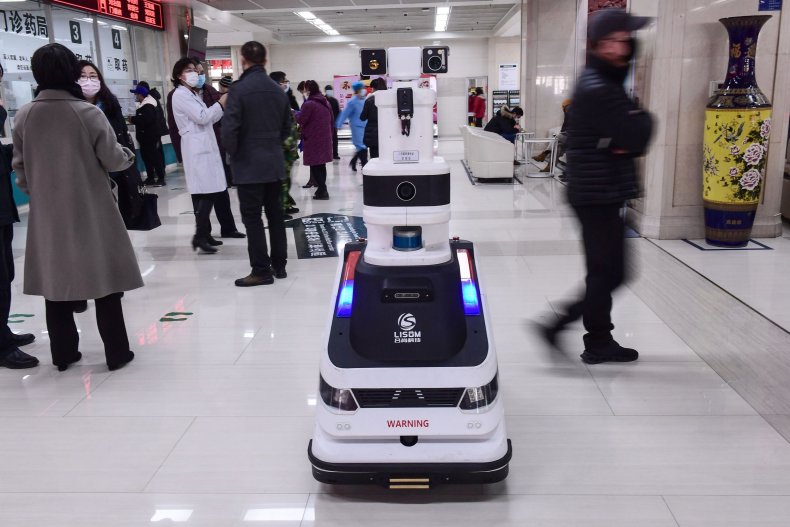 This isn't the first time the talking bot was deployed in Singapore. Last May, O-R3 was originally used for security monitoring at reservoirs. As of April 23, the "safe distancing ambassador" broadcasts messages in four different languages.
O-R3 is remotely controlled with a battery life that lasts up to 1 km (about .62 mi). Authorities are currently working to expand it to 4 km.
Some of the phrases that the bot uses include: "Gatherings in this park are not allowed" and "Please practice safe distancing at all times and do not loiter at this park."
The Public Utilities Board called the trial runs with O-R3 "encouraging," and plans to fine-tune the machine's abilities.