One Illinois County Saw 13 Overdoses Last Month, Mostly from Fentanyl
A county in Illinois reported thirteen fatal overdoses last month, mostly from fentanyl in combination with other substances, according to government data.
Will County saw a spike in overdose deaths due to fentanyl-laced cocaine in recent months, according to local police, and has reported at least 115 fatal overdoses since the beginning of 2019. All but one of October's overdoses appeared accidental, claiming the lives of six people under thirty, Newsweek found.
The small sample could support larger trends in fentanyl use. Overdose deaths due to prescription opioids remain high, but stable, according to the Centers for Disease Control and Prevention (CDC). At the same time, overdoses from illicit fentanyl are skyrocketing, and the drug remains widely available, the CDC reports.
In Will County, eight decedents used fentanyl at the time of their overdose, but rarely by itself. In those cases, it was often mixed with alcohol and cocaine, or Xylazine in one case and an unspecified opiate in another, according to the local data.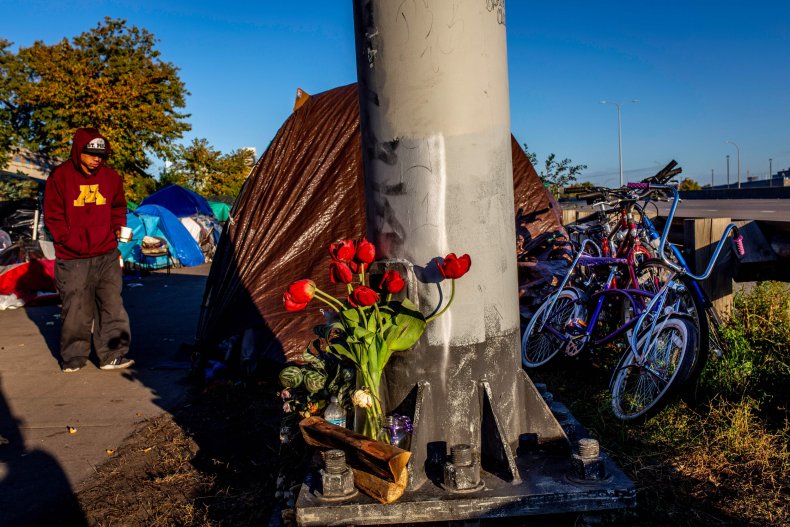 The five overdoses not related to fentanyl were caused by an unspecified opiate, cocaine and heroin, possibly in tandem with other health complications in at least two cases.
One male seventeen-year-old passed away from Diphenhydramine and Hydroxyzine Intoxication in an apparent suicide, according to Will County. Five people in their twenties also died, mostly from fentanyl mixed with other drugs. A seventy-two-year-old passed away from cocaine intoxication and a heart condition.
All but two of the thirteen decedents were men, and all but three were white.
In 2016, synthetic opioids, primarily fentanyl, were involved in more overdose deaths than prescription pills, according to the CDC. In fact, the rate of drug overdose deaths from fentanyl doubled each year from 2013 to 2016, the health wing reported. Meanwhile, the rate of heroin deaths tripled between 2011 and 2016, along with overdoses involving methamphetamine.
When it comes to prescription opioids, overdoses climbed to 17,029 in 2017 from 3,442 in 1999, but have since stabilized, the CDC says.
Many public health experts say stricter regulations around prescription pills since the peak of the opioid crisis may be at the heart of rising fentanyl use. When medical-grade opioids became harder to find, or more expensive, people may have turned to the street supply––where fentanyl is often combined with other drugs without the consumer's knowledge.
The development has chronic pain patients frustrated with what they see as heavy-handed regulations at the same time federal drug wings tout victories in the form of lower opioid prescribing rates and increased fentanyl seizures.
In an earlier statement to Newsweek, the Drug Enforcement Administration said it's reduced U.S. production for seven key opioids, adding there has also been a precipitous decline in the number of these opioid prescriptions––down more than 30 percent since August 2019.
According to DrugAbuse.gov, Illinois saw a higher rate of drug overdose deaths (17.2 per 100,000 people) than the national average (14.6 deaths per 1000,000 people) in 2017. Synthetic opioids such as fentanyl caused the greatest increase in fatal overdoses, jumping from just 127 deaths in 2014 to 1,187 deaths in 2017.