Singer Morrissey Accuses San Francisco Airport TSA Officer of Sexual Assault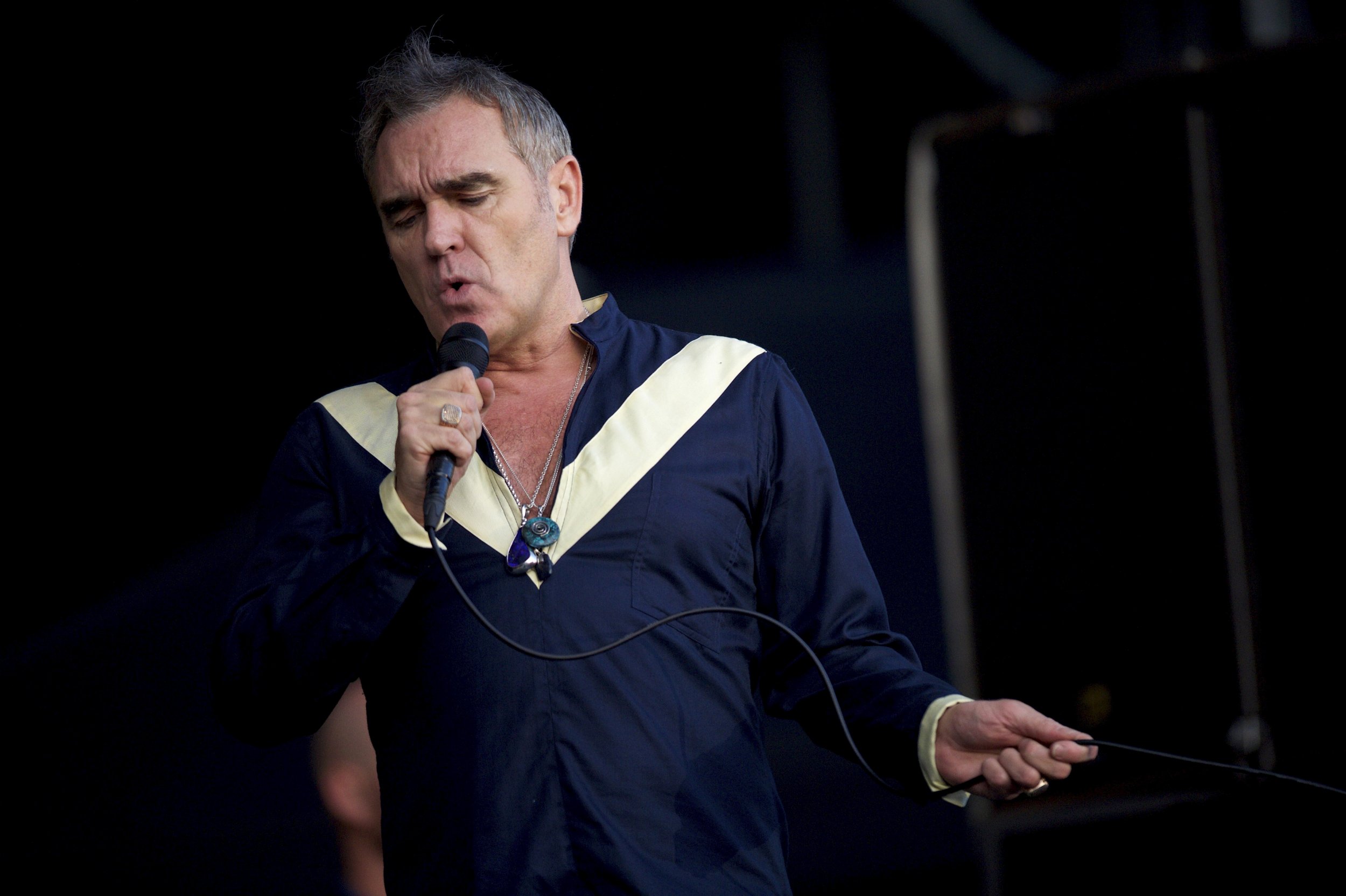 British singer Morrissey, known for his outspoken views on topics ranging from animal rights to the British royal family, has accused a Transportation Security Administration (TSA) officer of sexually assaulting him earlier this week at a security checkpoint at the San Francisco International Airport.
In a blog post on the Morrissey fan site True to You, the former frontman of The Smiths described the encounter. He said the guard "stopped me, crouched before me and groped my penis and testicles."
The singer said that up until the incident, "all was well" at the start of his journey from San Francisco to London on Monday, including at security. "No bleeps and nothing unusual," he wrote. The encounter with the guard happened at around 2:30 p.m, after he had passed through a full body scanner and before he collected his belongings from the trays at the security checkpoint. The officer began to grope the singer, Morrissey alleged, but "quickly moved away as an older 'airport security officer' approached."
Morrissey said the officer was identified as the TSA general manager on duty. Two British Airways Special Service staff members who were accompanying him were "horrified" by the incident, he wrote, and suggested he lodge a complaint with the TSA, which he did. When the officer in question was told he had just been accused of sexually groping a passenger, the officer said, "That's just your opinion," according to Morrissey.
"Apart from 'that's just your opinion,' he would not comment, even though, since the penis and testicles were mine and no one else's, then my opinion must surely have some meaning," Morrissey wrote. "But, of course, what the airport security officer was saying was: your opinion will never count in the eyes of the law."
A TSA spokesperson said in a statement to Rolling Stone magazine Thursday that after reviewing closed-circuit TV footage of the encounter, the officer in question appeared to have "followed standard operating procedures in the screening of this individual."
"TSA takes all allegations of misconduct seriously and strives to treat every passenger with dignity and respect," TSA spokesperson Mike England said in the statement.
Morrissey has just wrapped up a six-week tour of the U.S. that included a show at New York City's Madison Square Garden.
The TSA's procedures recently came under scrutiny after an internal Department of Homeland Security review reported on in June by ABC News found security failures at some of the busiest airports in the U.S. Mock explosives and banned weapons were smuggled through security by undercover officers in 95 percent of the trials, according to the investigation.