Singer Ninel Conde to Sue Journalist for Linking Her to Mexican Drug Lord
Ninel Conde has announced plans to sue journalist Anabel Hernández, who has reportedly linked her to a Mexican drug trafficker in an upcoming book.
It has reportedly been alleged in Hernández's book Emma y las otras señoras del narco (Emma and Other Narco Women) that Mexican singer and actress Conde acquired a number of her luxury possessions through purported links to local organized crime.
The star, a native of Toluca, Mexico State, has shot down the allegations as categorically false, insisting that she earned all of her wealth through a career in the entertainment industry that has spanned more than two decades.
TVNotas has reported that she made an appearance on the TV show De primera mano (First Hand), during which she said: "There is no other way, [drug traffickers] don't give us anything, we have to earn it with the sweat of our brow.
"But it is totally false, there is no place to start with this novel, there is no way to begin to deny so much, thing by thing, there is no point."
She further shared plans to take legal action to clear her name, stating: "My attorneys have asked me not to comment on this matter, rather than to inform that I am in the hands of my legal team, both in Mexico and in the United States.
"So that is already a legal area and it will be clarified where it has to be clarified because it is a very delicate issue and I will continue working as I have always done and my lawyers will take care of the rest."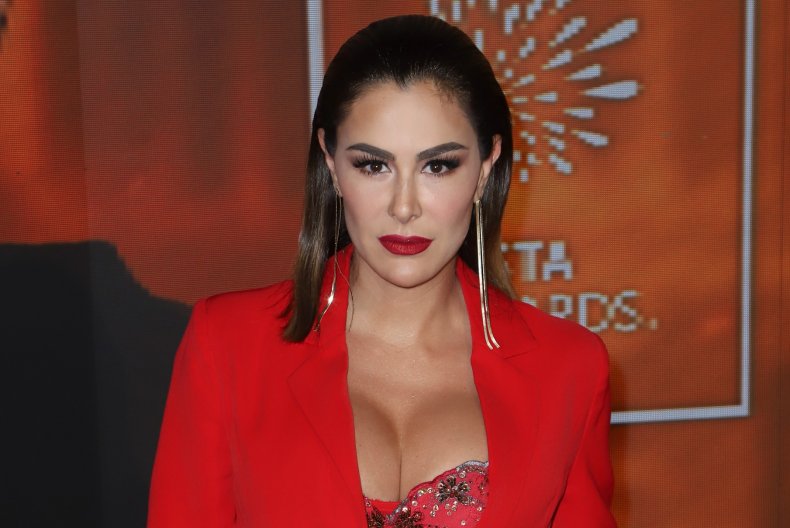 Other stars who have faced similar accusations in the book include actresses Issabela Camil and Galilea Montijo, the latter of whom denied the claims in a tearful video.
"I do not have nor have I had any improper relationship, much less business with the Puga Gómez family," she was quoted as saying in late November.
"I really beg you to stop the attacks on me that lasted for so many years," she went on. "I will no longer talk about this issue. I hope that you and my colleagues from the press understand me and respect it."
A synopsis of the book, which according to Amazon will be available in January 2002, states that it is "part of Anabel Hernández's long journalistic journey within the complex world of organized crime in Mexico."
"It continues her relentless search to understand the drug cartels' various components which have plunged the country in a downward spiral of violence for decades, and one in which dozens of innocent people are exploited, disappeared, or killed every day, many of them female."
"In these pages we see women such as Emma Coronel and other wives of important drug lords, a former Miss Universe, some of Mexico's most recognized and acclaimed actresses, singers, and television hosts from the past and from present time," the summary concluded.