Singer Rod Stewart, Son Sean Plead Guilty to Battery on Security Guard at Florida Hotel
Musician Rod Stewart and his son Sean have pleaded guilty in a 2019 battery case.
The duo was allegedly involved in an altercation at a Florida hotel on New Year's Eve involving a security guard.
In court records released on Friday, the pair entered guilty pleas to misdemeanor charges of simple battery. They were accused of starting a physical altercation with Jessie Dixon, a security guard at the Breakers Hotel in Palm Beach. When they were allegedly told that they were not allowed into a private party being held at the hotel, Sean shoved the guard while Rod punched him in the ribs.
A Palm Beach Sheriff's Office report contained testimony from a deputy at the scene.
"I made contact with Roderick Stewart who stated he and his family approached the check-in table and attempted to have the children in their group gain access. R. Stewart stated that after being denied access, [the victim] became argumentative with his family, which in turn caused them to become agitated. R. Stewart apologized for his behavior in the incident."
However, Stewart still maintains his innocence. Despite pleading guilty, he allegedly only took the plea to suspend the case and to not have to deal with it any longer.
"Sir Rod Stewart decided to enter a plea to avoid the inconvenience and unnecessary burden on the court and the public that a high profile proceeding would cause," Stewart's attorney, Guy Fronstin, said in a statement, according to Boca News Now. "In resolving the case, Sir Rod Stewart was not convicted, nor sentenced to jail, or placed on probation."
The plea deal was dated and signed on December 13 and did not require Rod or Sean to be in court. A trial will not be held. Rod Stewart was ordered to pay $545 in court fees and $100 for the prosecution costs. A plea agreement has been in the works for months.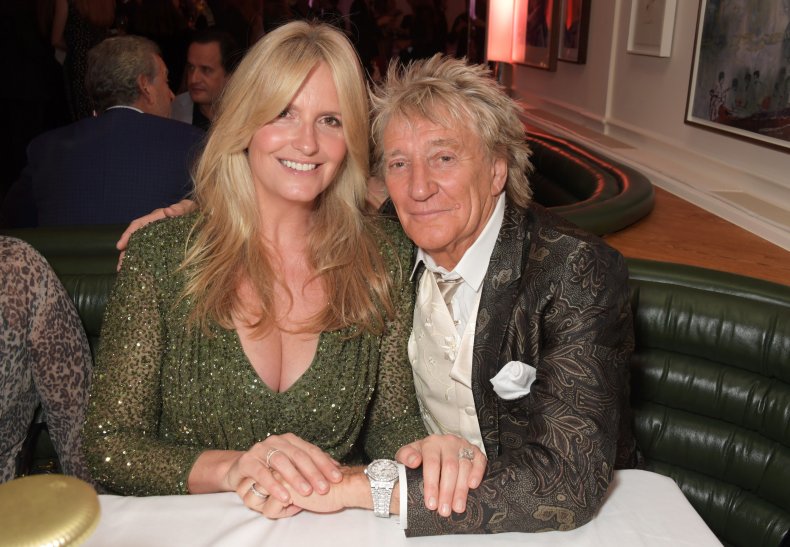 The raspy-voiced Stewart, 76, is a British member of the Rock & Roll Hall of Fame and was knighted by Queen Elizabeth II in 2016. His hits include "Da Ya Think I'm Sexy," "You're In My Heart," "Hot Legs" and, probably his best-known song, "Maggie May."
A spokesperson for Palm Beach State Attorney Dave Aronberg, whose office prosecuted the case, said in an email that Dixon agreed with the outcome.
The Associated Press contributed to this report.