Singing With Your Baby Can Help New Moms Recover Faster From Postnatal Depression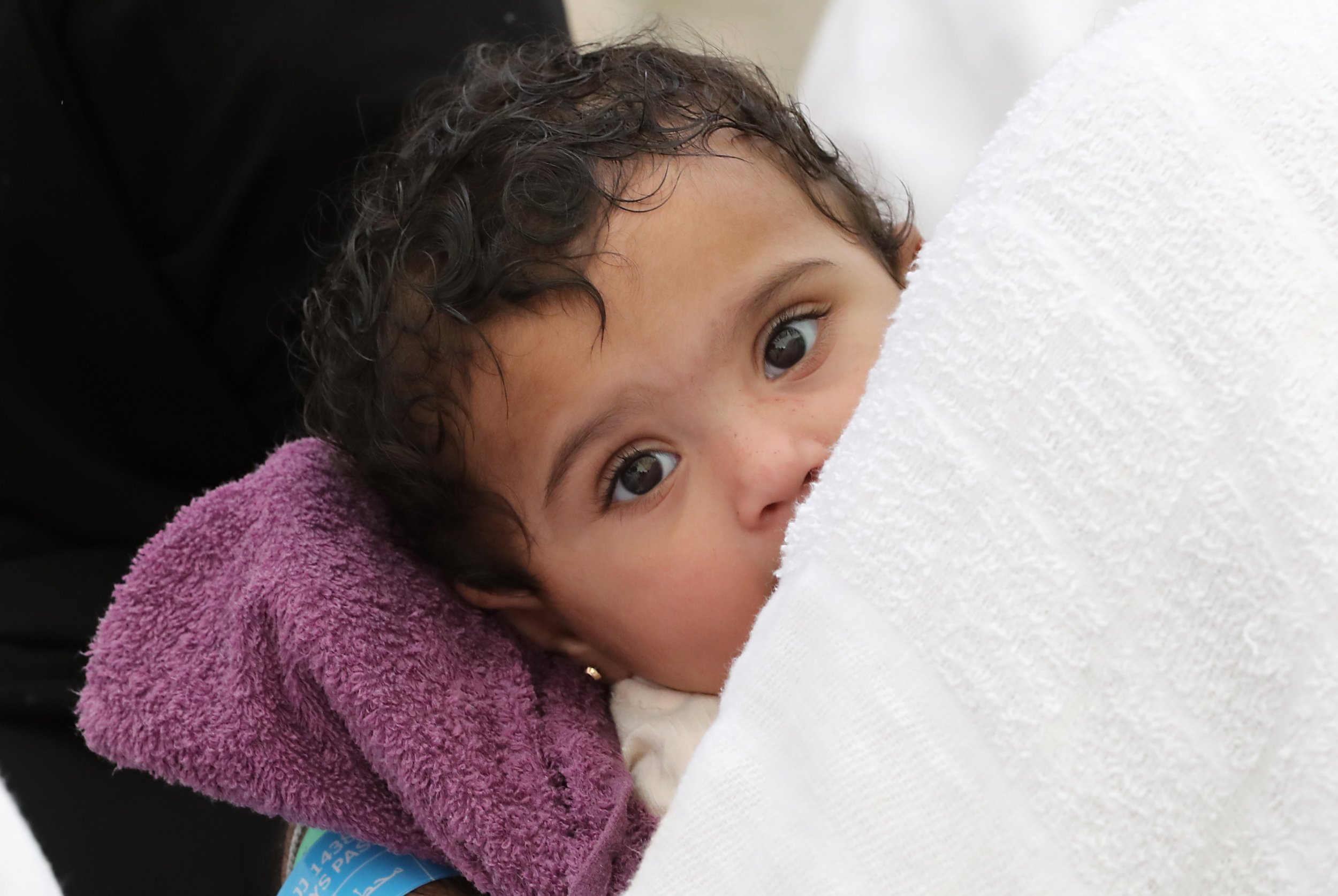 Singing loud for all to hear isn't just the secret to spreading Christmas cheer, it can also help mothers recover from postnatal depression (PND), new research suggests. The study found that new mothers with PND symptoms—characterized by feeling tearful or anxious after the first week or so of giving birth—who took part in singing sessions recovered quicker from their depression symptoms than others who did not take part in these sessions.
The study, published online now in the British Journal of Psychiatry, sought to investigate if organized singing classes with mother and babies could serve as a novel and effective treatment for PND. To study this, Rosie Perkins, a research fellow at Imperial College London and Daisy Fancourt, a senior research associate in behavioral science and health at University College London, had 134 mothers with symptoms of PND either participate in group singing workshops with their babies or continue with normal activities for 10 weeks.
Mothers in the singing groups were encouraged to learn lullabies with their babies as well as compose new child songs, the BBC reported. Although women in both groups reported improvement in their PND symptoms after the 10-week period, women in the singing group reported that their depression symptoms had decreased by an average of 35 percent. In addition, women in this group improved faster than women in the group who did not partake in singing classes.
"Additionally, some of our other research with mothers has shown that singing led to greater decreases in anxiety and enhanced perceptions of emotional closeness than other social interaction," Perkins told Newsweek.
Although the reason for this improvement is not entirely clear, Perkins told Newsweek that singing groups may have given mothers an outlet to feel a sense of identity and achievement, and may have contributed to improvement in their depression.
Although this is the first time that singing has been suggested as a potential treatment for PND, singing's effect on the brain—particularly the depressed brain—has been previously noted. For example, in 2013 a study published online in Psychology of Music found that singing in a choir reduced singers' psychological indicators of anxiety.
An even earlier study from 2005 tested the effects of singing on certain marginalized groups, such as homeless individuals, and found that group singing had a positive effect on participants' emotional, social and cognitive health, regardless of whether or not they had any musical training or were even musically inclined.
The results from this study suggest that musical therapy could see clinical use as an effective way to treat PND in new mothers. PND, though common according to the National Health Service, can have a lasting effect on both the mother and child if symptoms aren't treated quickly. Perkins explained that the Breathe Arts Health Research, an organization that creates health care programs based on the combination of art and science, has already implemented this finding in to some of their workshops for women with PND across London, and hope the program will expand even further in following years.