An Eco-Gorilla Opens in Rwanda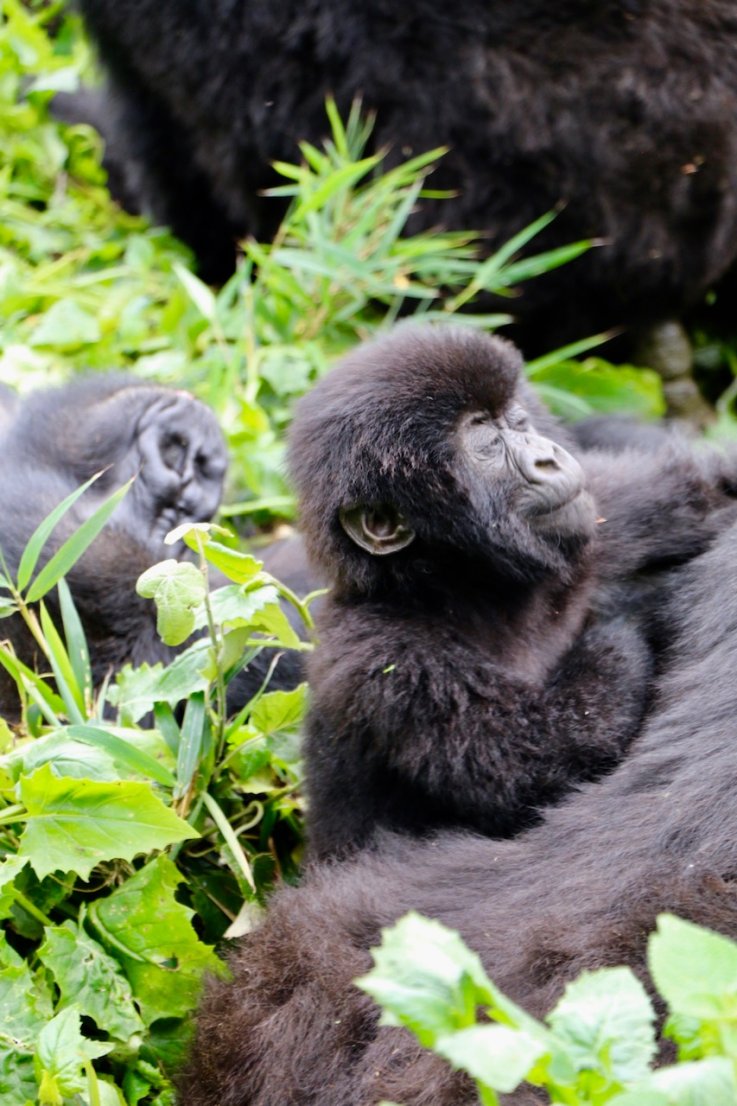 It's not every day that the president of a country comes to a hotel opening. Yet, on August 1, Paul Kagame, the President of Rwanda and his entourage drove the two and half hours up from Kigali to the new Singita Kwitonda Lodge and Kataza House in Kinigi, Rwanda, and did just that.
It was the culmination of a five-year friendship between the owners of Singita and the Rwandan Government - and the building of one of the most sustainable lodges in Africa that is committed to conservation. Set on 178 acres on the edge of Volcanoes National Park, Kwitonda Lodge boasts eight luxurious suites, while Kataza House, an exclusive-use villa, features four spacious suites - all made mostly with local materials and employing local vendors and townspeople.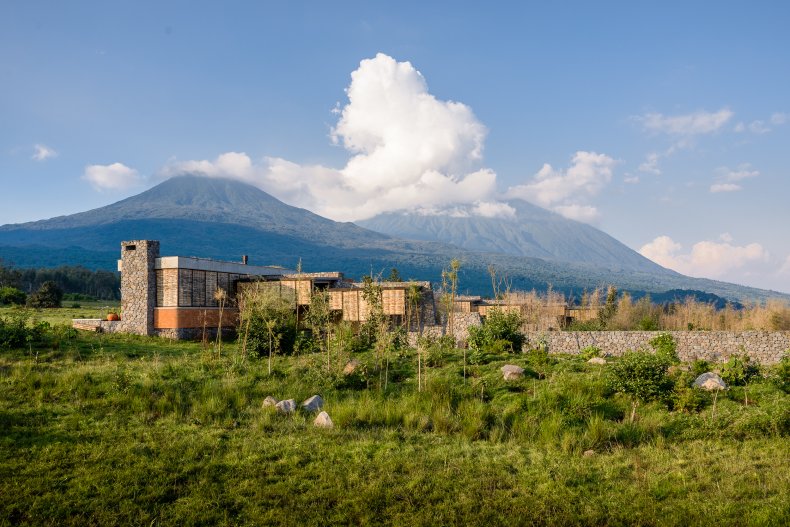 Reforestation
The lodge has committed to extensive reforestation initiatives in Rwanda, helping to increase the range and numbers of endangered mountain gorillas in Volcanoes National Park. While 178 acres have already been purchased around the national park, plans are in the works to buy more farms that encroach on the volcanoes.
"We've created this buffer zone," Brad Murray, who along with his wife Kate are co-general managers of the property, said. "Our plan is to extend this, the National Park to us. This buffer will eventually be treed like the National Park. That is our plan to keep going, and to take farmlands and bring them back into wildlife habitat.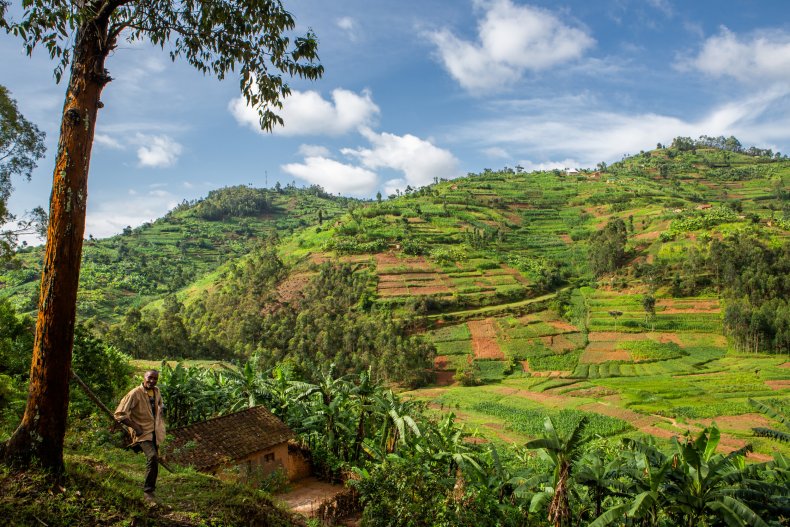 "We have replanted 20,000 trees and are aiming for 250,000 - and we've already had gorillas coming onto the property," Murray said. "One day we had 400 workers on site and we were walking when everyone just stopped, put down their tools, and were just staring ... a family of gorillas was walking across the buffer, just playing and rolling in the grass. So who knows? In two, three years when the reforestation program happens, we feel we could get a lot of gorillas down to the lodges."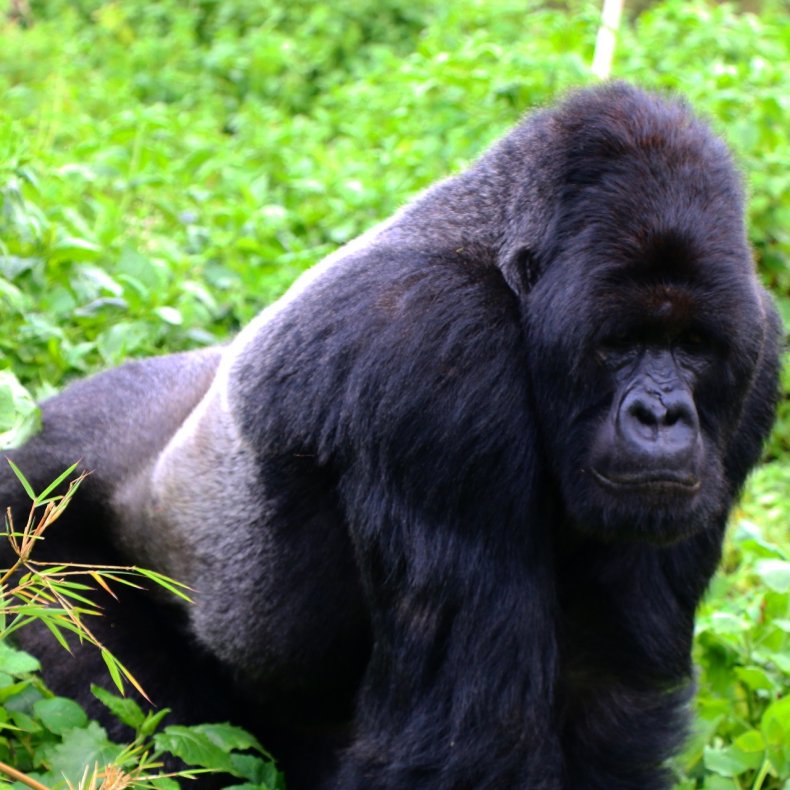 The opening of Singita Kwitonda Lodge and Kataza House also bring much-needed attention to the plight of the gorillas. While the mountain gorillas are an example of an extreme success story - they are still in need of protection. In 2010, the population was classified as critically endangered with just 480 gorillas left. Today, after concerted conservation efforts, they have bounced back to over 1,000 and are now classified as endangered.
And the Rwandan government has been a huge part of this conservation effort. Tourism now accounts for sixty percent of the country's economy and the government is eager to expand tourism and the park by partnering with eco-conscious companies.
"The Rwandan government has made it quite clear that they are on a mission to increase the footprint of the National Park so the gorillas can increase their habitat," Murray said.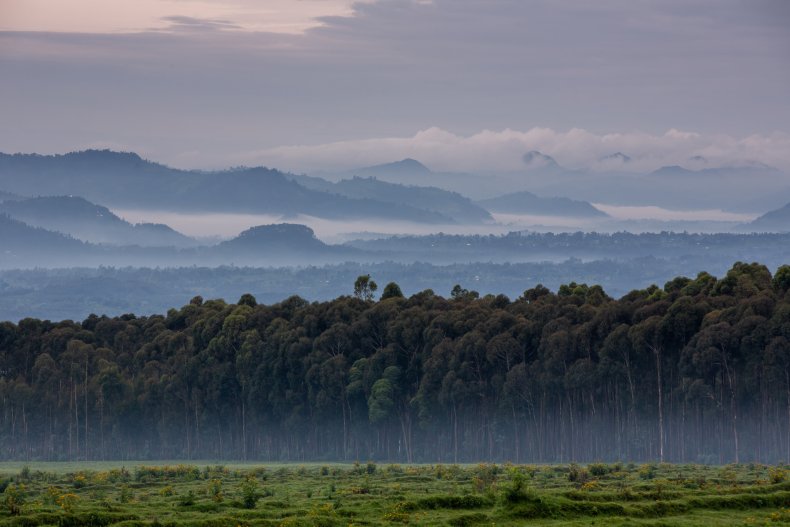 Singita Founder and Executive Chairman, Luke Bailes said, "It's an absolute dream to expand our conservation footprint in Rwanda – a beautiful country with a remarkable conservation success story. Contributing to the Government's enormous efforts to protect the country's wildlife is both a privilege and a serious responsibility. We're thrilled with the elegant, exceptionally sustainable lodges we've created here. They allow guests to connect deeply with nature in the heart of Africa, after a humbling encounter with the gorillas."
The Ultimate Luxury
But this isn't any old eco-property. The Singita is a luxurious getaway fit for Presidents.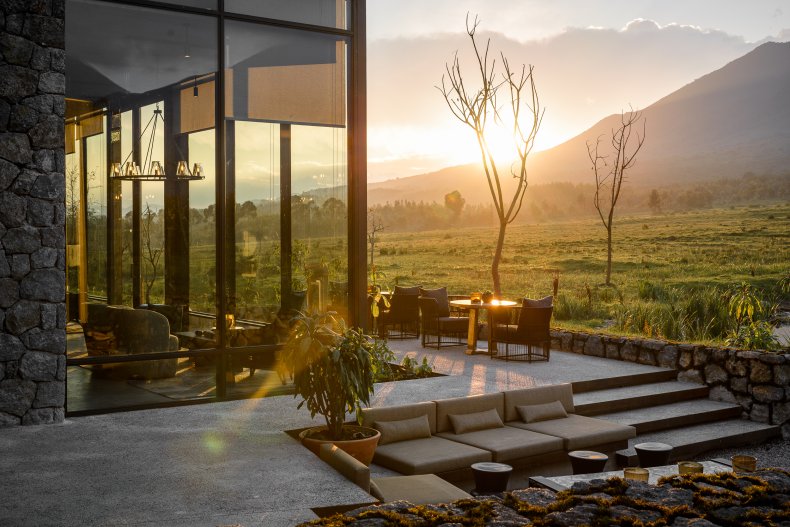 Nestled at the foot of the Sabyinyo, Gahinga and Muhabura volcanoes, the property is an architectural feat that is the height of African sophistication. Guest suites boast cozy couches, indoor and outdoor fireplaces and heated plunge pools, and the delectable cuisine is farm-to-table. More than 500 local artisans and builders were involved in the project crafting volcanic walls, impressive woven ceilings and hand-fired terracotta brickwork, ensuring an authentic translation of local culture into key elements, adding a significant boost to local employment and businesses.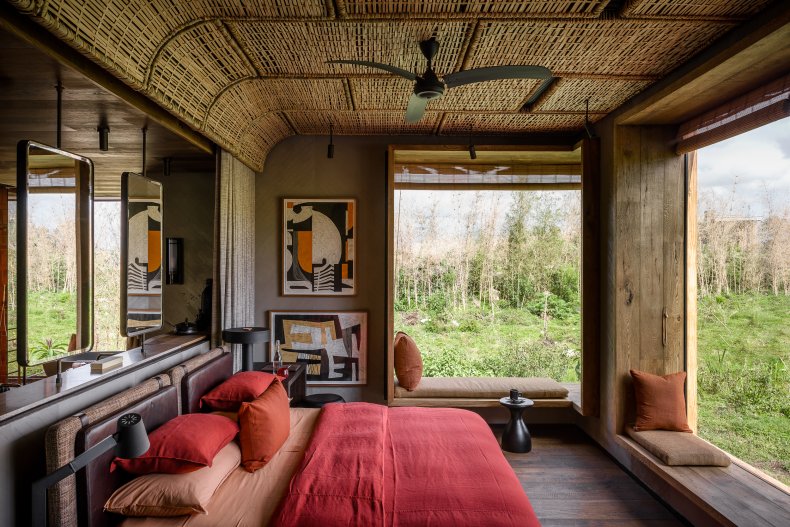 The overall effect is strong and captivating, yet soothing, enhancing the experience of encountering gorilla families in their natural habitat. Even better, the company offers trekking gear on-site - including waterproof jacket, pants, gators and even boots - so you can literally show up with a carry on and hike into the forest catching a glimpse of endangered Golden Monkeys, buffalo and elephants along the way.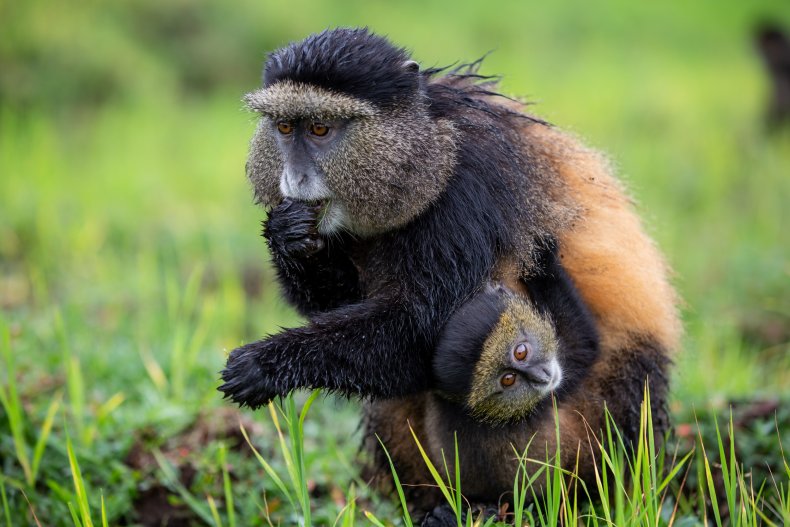 "We are not a hospitality company - we are a conservation brand," Murray said. "We're more interested about what we're going to do in the protection of this National Park and the gorillas and the local fauna and flora, and the local communities than we are about purely putting bums in beds. So we clients, we need you guys to contribute, but we hope that the product that we put to you guys is of an acceptable standard and you're getting good value for money and the product you're getting in a far-flung country in the middle of Africa. I think it's quite unique."
And it is.