Single-Payer Health Care Would Cost the U.S. Government $34 Trillion, Says Left-Leaning Think Tank
A report released Wednesday detailed research suggesting that single-payer health care reforms, also known as "Medicare for all," would cost the United States government about $32 trillion over 10 years.
The research, conducted by Commonwealth Fund and the Urban Institute, a left-leaning think tank based in D.C., analyzed eight different health care reforms, including two single-payer reforms, and examined what their impacts would be on nationwide health insurance coverage and spending.
Physicians for a National Health Program (PNHP), a single-issue advocacy organization made up of more than 20,000 physicians, health professionals and medical students, defines the single-payer health system as one in which the government controls how health care will be financed, but keeps the delivery of that care mostly in private hands.
"Under a single-payer system, all residents of the U.S. would be covered for all medically necessary services," the PNHP website reads. "[This would include] doctor, hospital, preventive, long-term care, mental health, reproductive health care, dental, vision, prescription drug and medical supply costs."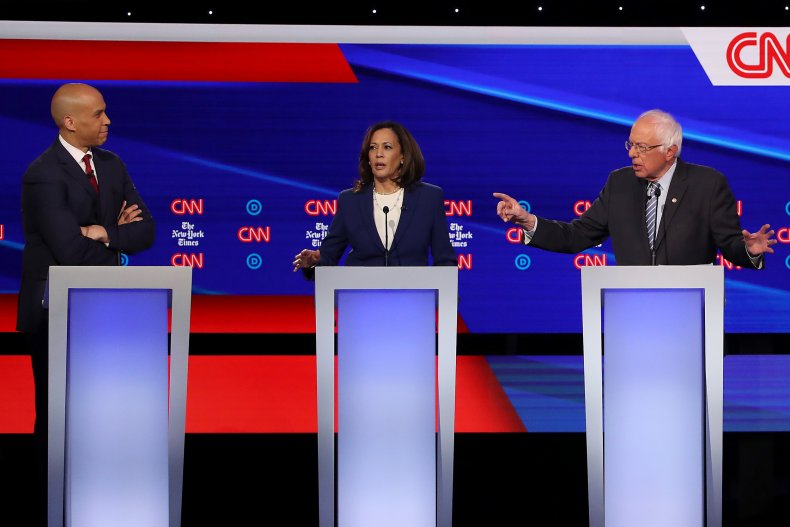 Although the study did not analyze any of the exact proposals put forth by any 2020 Democratic presidential candidates, The Hill reported that the one that would cost $32 trillion is similar to that put forth by Senator Bernie Sanders and backed by Senator Elizabeth Warren, both Democrats.
According to the study, it is indeed possible to provide near-universal coverage without a full-scale single-payer health care plan. The Hill reported that a plan similar to those proposed by former Vice President Joe Biden and Mayor Pete Buttigieg, which would provide a government-run option along with government subsidies to help people buy insurance, would cost the government only $1.3 trillion over 10 years. The plan would reduce the number of insured people in the U.S. from 32.2 million to 6.6 million.
The study comes only a day after Slate reported that single-payer health reforms are becoming increasingly less popular among Americans. An article published yesterday in Slate cited the results of three recent polls conducted by the Kaiser Family Foundation, NBC/The Wall Street Journal and Fox News. All three reported that support for Medicare for all had fallen. However, a plurality of Democrats still supported the reform and a majority of Republicans opposed it.