Single White Men in U.K. Are More Likely to Suffer Fatal Drug Overdose, Study Says
Public health officials in England found single white men are likeliest to suffer a fatal drug overdose, a trend the country shares with the U.S., which saw a 21.5 percent increase in drug-related deaths in 2016 led by white men.
An Office of National Statistics report released Monday that studied 115 of the 4,420 overdose deaths that occurred in the U.K. between 2014 and 2015 found the most vulnerable population often had a history of mental health issues and used several drugs concurrently. Heroin was the most common drug found in users' systems after they overdosed, particularly among a cohort of long-term users who began using the opioid during the 1980s and 1990s called the "trainspotting generation." Overall, overdose mortality rates rose 3 percent.
The results of fatal overdoses in the U.S. are staggering: Drug-related deaths increased 21.5 percent between 2015 and 2016 in the U.S., killing more than 63,300 people that year, the Centers for Disease Control reported in March. Fatal drug misuse soared among all racial-ethnic groups, most markedly among white Americans, whose drug mortality rate climbed to 25.3 per 100,000 people. White drug users were 50 percent more likely to die than black users, whose rate leaped up from around 13 per 100,000 in 2015 to 17.1.
Opioids were the most lethal drug in 2016, causing more than 63 percent of all fatal drug overdoses, the CDC report stated, including subclasses like prescription opioids, heroin and synthetics like fentanyl. Deaths from other drugs like cocaine and psychostimulants similarly rocketed 52.4 percent and 33.3 percent respectively, likely because those drugs were laced with fentanyl, which can be up to 50 times more potent than heroin, according to the Drug Enforcement Agency.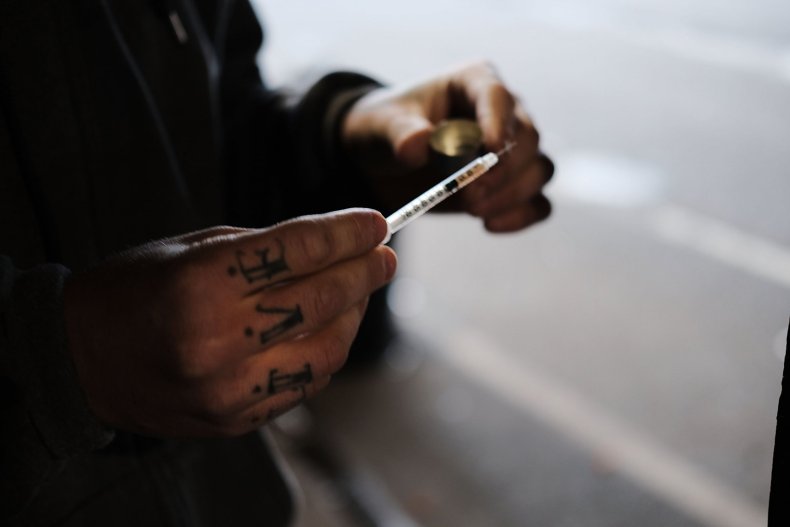 Opioid overdoses are significantly more common in men, who accounted for nearly 14,750 more fatal overdoses than women and 86 percent of all fatal opioid overdoses in 2016 even though women are more likely to use prescription opioids than men. But the racial disparities among opioid users are even wider than those of gender: According to health policy nonprofit the Kaiser Family Foundation, 80 percent of all opioid overdoses occur in white users, compared to 10 percent of black users and only 8 percent of Hispanic users. The drug is most prevalent in rural pockets of states like West Virginia and New Hampshire that are overwhelmingly white.
The significant uptick in drug-related deaths should be considered in context, drug policy expert Kevin Humphreys said: Greater awareness of the opioid "epidemic" caused medical examiners to test for the drugs, so counts in previous years were likely missing data. A July study claimed up to 70,000 opioid-related deaths that occurred between 1999 and 2015 were either unreported or misidentified, which would cushion longitudinal data but imply that even more people used opioids than previously believed.
The driver of 2016's marked increase might have been Congress, according to an investigation by The Washington Post and 60 Minutes. The report claimed the Ensuring Patient Access and Effective Drug Enforcement Act passed in 2016 effectively barred the DEA from freezing narcotics shipments to pharmacies suspected of dealing (and profiting from) excessive amounts of pills, feeding the growing opioid crisis. Since then, several states have sued opioid manufacturers and distributors for their role in proliferating customers' addiction.