Singles' Day: Alibaba Sells $1 Billion of Goods in Eight Minutes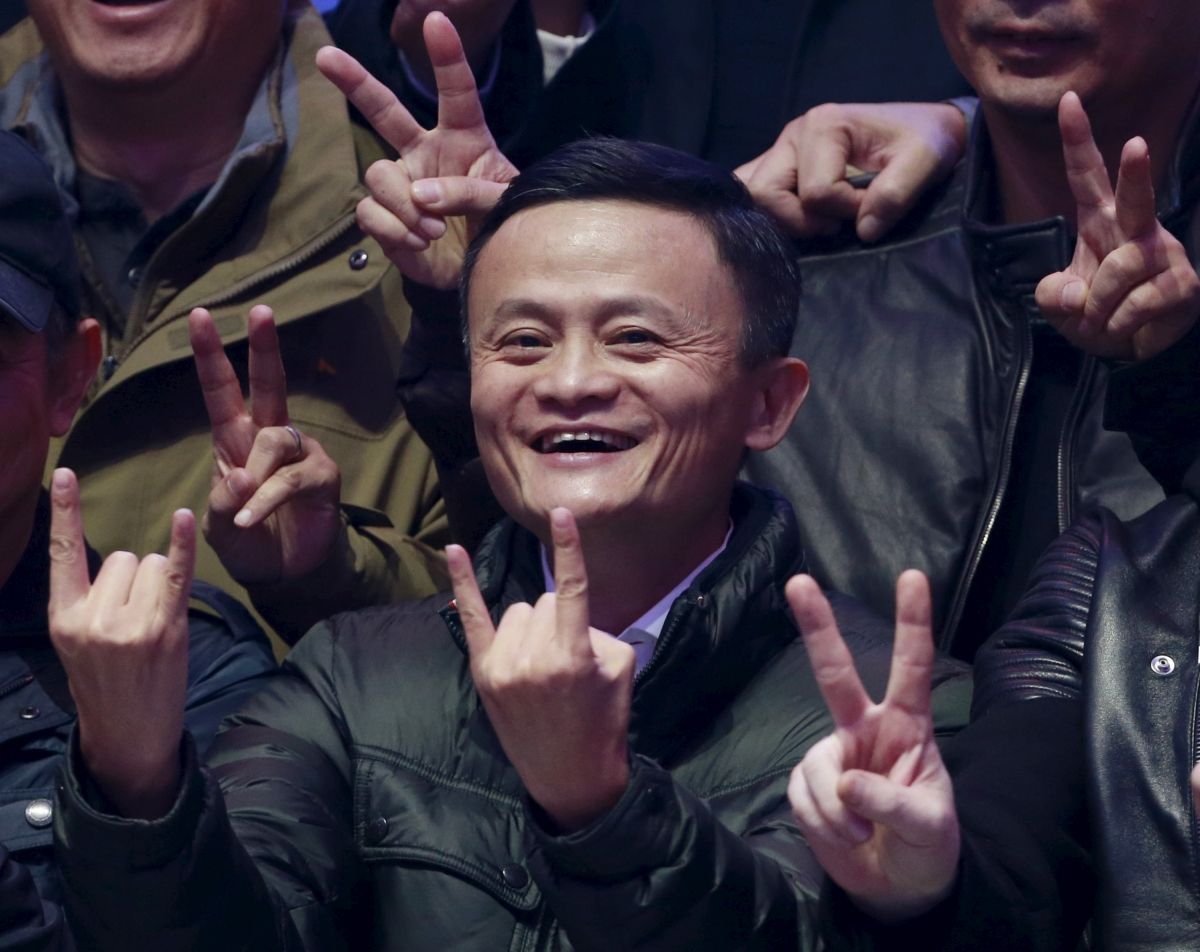 The Chinese e-commerce company Alibaba has beaten its own "Singles' Day" sales record, selling a staggering $9.3 billion worth of merchandise by 1 p.m. local time (12 a.m. EST).
The company's total sales for Singles' Day last year amounted to the same figure, meaning that the online giant surpassed its record in just over half the time. In the first eight minutes of this year's events it made $1 billion worth of sales. During 2014's Cyber Monday—the biggest online shopping day in the U.S.—total sales amounted to $2.4 billion.
Singles' Day has become a hugely lucrative event for China's retailers. Also known as "Double Eleven" because it falls on November 11, it is marketed as an "anti-Valentine's day" and single people are encouraged to buy themselves presents, often at substantial discounts. Though not a traditional Chinese festival, the country's government has expressed its support of the day, part of its attempt to build a consumption-driven economy. According to the Guardian, the Chinese premier's office contacted Alibaba's chairman, Jack Ma to congratulate him for "the creation and achievement of the 11.11 event."
Ma's company, which has been promoting the annual event since 2009, announced this year that there would be over 40,000 retailers and 30,000 brands from 25 different countries selling goods on its website. The company's chief executive Daniel Zhang declared "the whole world will witness the power of Chinese consumption this November 11."
However, it's not all good news in China. The BBC reported that non-food prices fell by 0.3 percent last month, a sign that Chinese consumption is declining and the country's economic growth is also expected to slow over the next year.
But in contrast to China's troubled economy, Alibaba's balances still look very healthy. The company, which is headquartered in the eastern city of Hangzhou, operates Taobao, a consumer-to-consumer platform that is believed to account for 90 percent of China's online retail market, according to the Guardian.
It predicts that for this year's Singles' Day, 1.7 million delivery men, 400,000 vehicles and 200 planes will be required to drop off the merchandise to the eager buyers.