'Sink or Swim': Ex-Texas Mayor Goes Viral After Eviscerating Winter Storm Victims Seeking Help
A Facebook post by former Colorado City Mayor Tom Boyd brutally blaming his city's residents for not preparing for electricity and water shutoffs during the winter storm has gone viral. Boyd later apologized for his words in a follow-up post.
Last Friday, Texas Republican Governor Greg Abbott issued a disaster declaration for all of the state's 254 counties, and on Sunday night, President Joe Biden declared an emergency in Texas, ordering the Department of Homeland Security and the Federal Emergency Management Agency to coordinate disaster relief efforts to areas impacted by the winter storms.
In his Tuesday post, Boyd wrote, "No one owes you or your family anything; nor is it the local governments responsibility to support you during trying times like this! Sink or swim, it's your choice! The City and County, along with power providers or any other service owes you NOTHING!"
"I'm sick and tired of people looking for a damn hand out! If you don't have electricity you step up and come up with a game plan to keep your family warm and safe. If you have no water you deal without and think outside of the box to survive and supply water to your family," Boyd continued. "If you were sitting at home in the cold because you have no power and are sitting there waiting for someone to come rescue you because your lazy is direct result of your raising! Only the strong will survive and the week will perish."
Boyd wrote that people expecting water and electricity during the winter storms are "sadly a product of a socialist government where they feed people to believe that the FEW work and others will become dependent for handouts."
"Bottom line," Boyd concluded, "quit crying and looking for a handout! Get off your ass and take care of your own family!"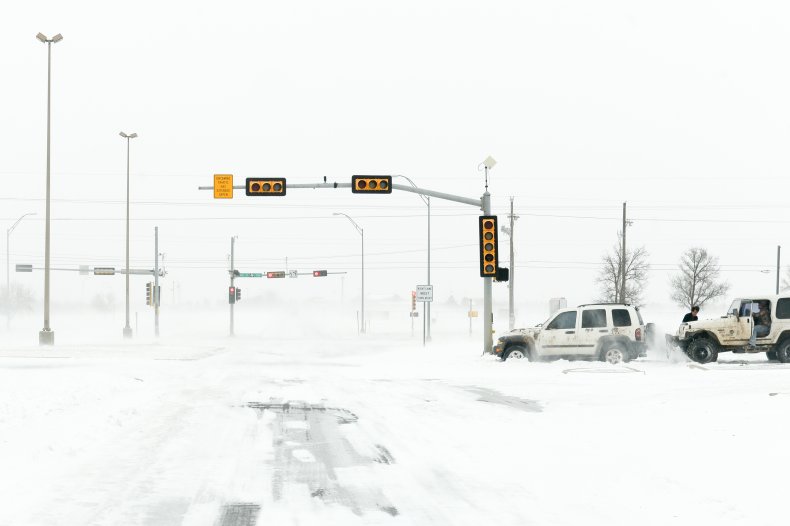 As screenshots of his morning post began circulating on social media, gaining negative comments and threats, Boyd apologized for his remarks, writing, "Many of the things I said were taken out of context and some of which were said without putting much thought in to it."
Many social media users re-shared the post, with one tweet drawing over 18,000 likes, 11,000 retweets and 1,700 comments.
Boyd said he had only intended for his first message to be directed towards "folks that are too lazy to get up and fend for themselves but are capable," adding, "I would never want to hurt the elderly or anyone that is in true need of help to be left to fend for themselves."
Despite local news reports calling him the town's mayor, Boyd claimed to have submitted his resignation on February 12. However, he is still listed as the town's mayor on its official governmental website.
"I never meant to speak for the city of Colorado City or Mitchell county! I was speaking as a citizen as I am NOT THE MAYOR anymore," Boyd wrote in his follow-up post.
Boyd explained that he felt "anger that the city and county was catching for situations which were out of their control" when residents complained about utility service issues after winter storms hit his town.
Colorado City is located in the west-central part of the state, between Abilene and Midland, about 220 miles west of Fort Worth, Texas. The town's population is 3,920.
Newsweek contacted the Colorado City's mayor's office for comment.