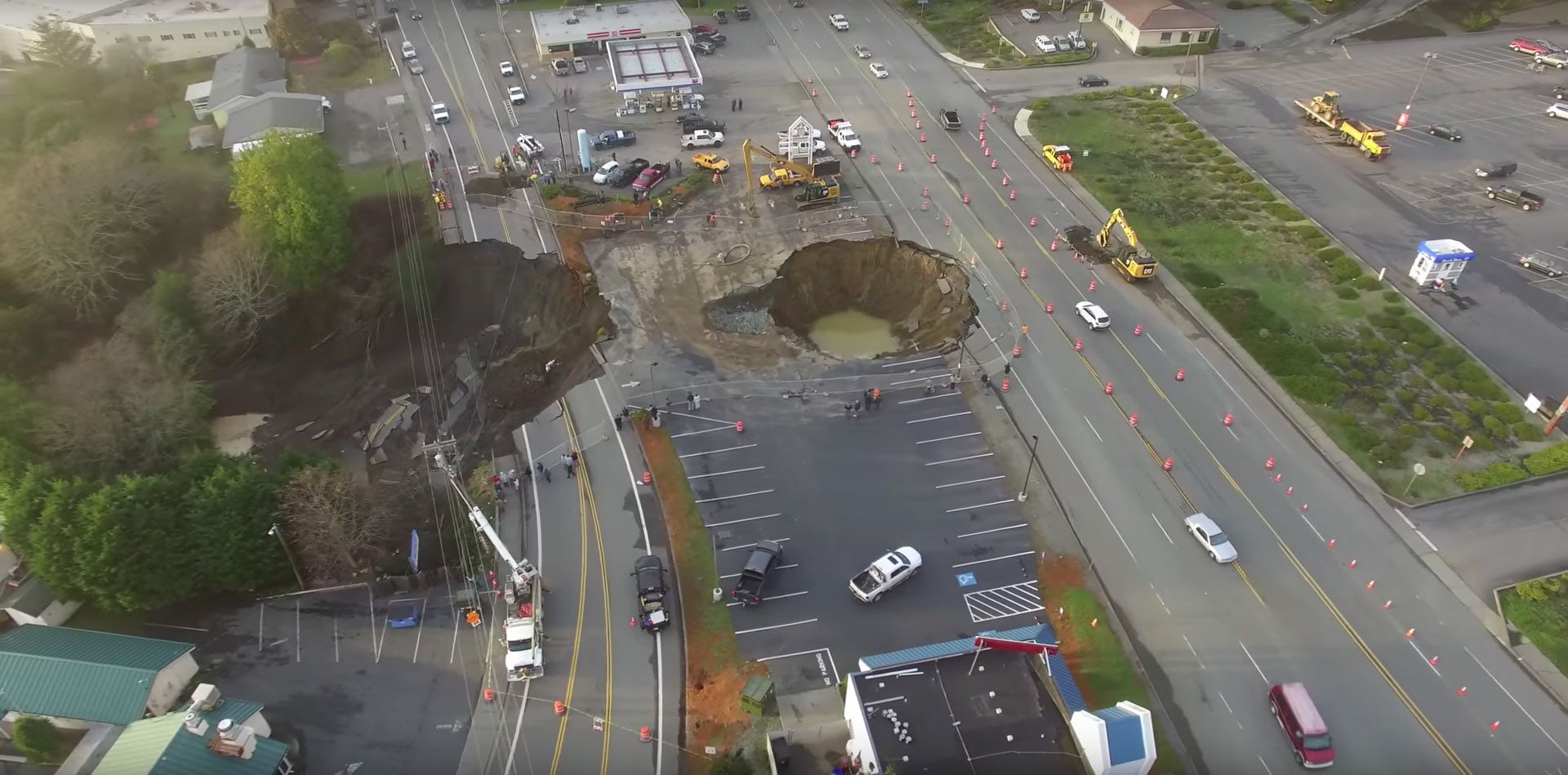 A large sinkhole closed a highway in Oregon on Thursday, sending asphalt tumbling into the earth below.
As a result of the hole, a detour went into effect on U.S. 101 in Harbor, Oregon. The sinking was the result of a nearby landslide after more than an inch of rain fell in the area, according to The Oregonian.
Though no one was injured, some local businesses have been affected because of their proximity to the hole, including the Fireside Diner, whose manager took the news in stride. "We're singing songs over here," Tharon Fox told The Curry Coastal Pilot. "We've got a 'peaceful, sinking feeling.' It's all good."
Locals have learned to live with sinkholes: a different sinkhole started growing in a parking lot on the side of the highway in mid-December.
As for the monster on 101, the Department of Transportation anticipates it'll take over a week to fix. "It's massive," transportation spokesman Jared Castle said. "There's just no other way to describe it."