Ex-Team Sky Rider Speaks Out on Bradley Wiggins as UK Anti-Doping 'Opens Investigation'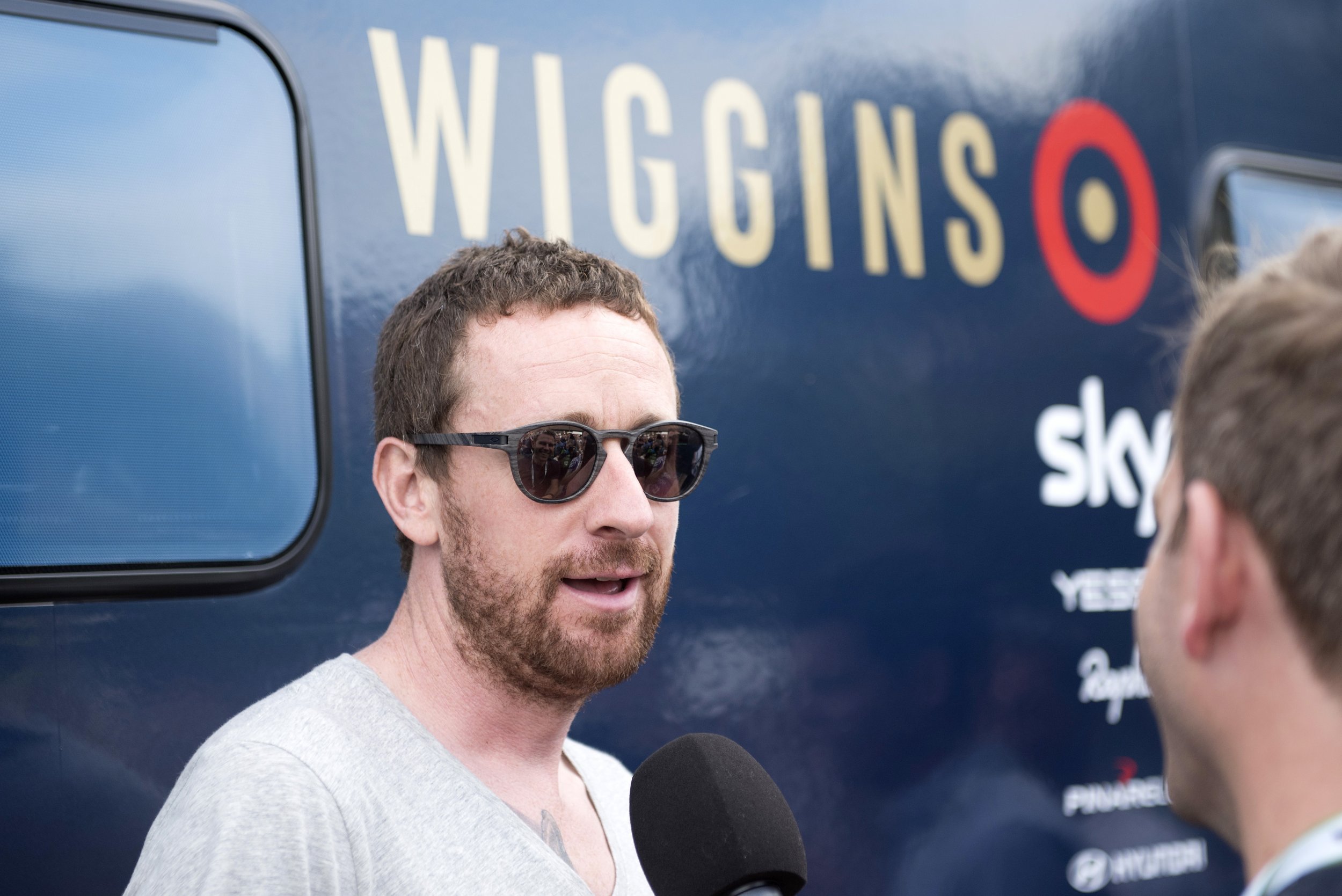 Jonathan Tiernan-Locke, the ex-Team Sky rider banned for a doping offense in 2014, has spoken out on Sir Bradley Wiggins' Therapeutic Use Exemption (TUE) controversy.
In an interview with the BBC, Tiernan-Locke, who spent a season with Sky in 2013 before news of irregularities in his blood passport came to light in the autumn of that year, suggested Wiggins' use of the powerful corticosteroid Triamcinolone before three major races, including the 2012 Tour de France which he won, "definitely looks odd."
Wiggins had a doctor's exemption, signed off by the International Cycling Union (UCI) to take the drug for severe pollen allergies and asthma. There is no suggestion that Wiggins or Team Sky have broken anti-doping rules.
"I don't want to insinuate anything, but the timing doesn't look great. You assume if you had a need for such a thing it would be consistent throughout his career, that you'd use it year in year out, so from that point of view it looks suspicious," Tiernan-Locke, 31, said.
"But from the other perspective, we've got a guy who's favorite for the general classification in these big races, so for a team like Sky who are so thorough, they don't want to leave anything to chance so why risk these allergies derailing their best-laid plans, so I understand it."
Tiernan-Locke, who now rides for his own Team, Saint-Piran, and maintains he follows doping regulations, also claimed the powerful painkiller Tramadol, which is on the World Anti-Doping Agency's monitoring list, was handed out to members of the British squad at the UCI Road World Championships in the Netherlands in 2012, a race in which Tiernan-Locke finished an impressive 19th.
"There was a time I rode the World Championships and we were offered a painkiller called Tramadol. I wasn't in any pain so I didn't need to take it, and that was offered freely around. It just didn't sit well with me at the time. I thought, 'I'm not in any pain', why would I want a painkiller?'" Tiernan-Locke said.
It was also revealed by the Daily Mail on Thursday evening that Team Sky is facing a separate investigation by UK Anti-Doping into an "allegation of wrongdoing" that is understood to have occurred at the end of the 2011 Dauphine-Libere stage race. The Mail says UKAD wants to determine the contents of a package delivered to Team Sky on June 12, 2011, the day that the warm-up race for the Tour de France finished.