Michael Caine: 'I Drank a Bottle of Vodka and Smoked Several Packs of Cigarettes Every Day'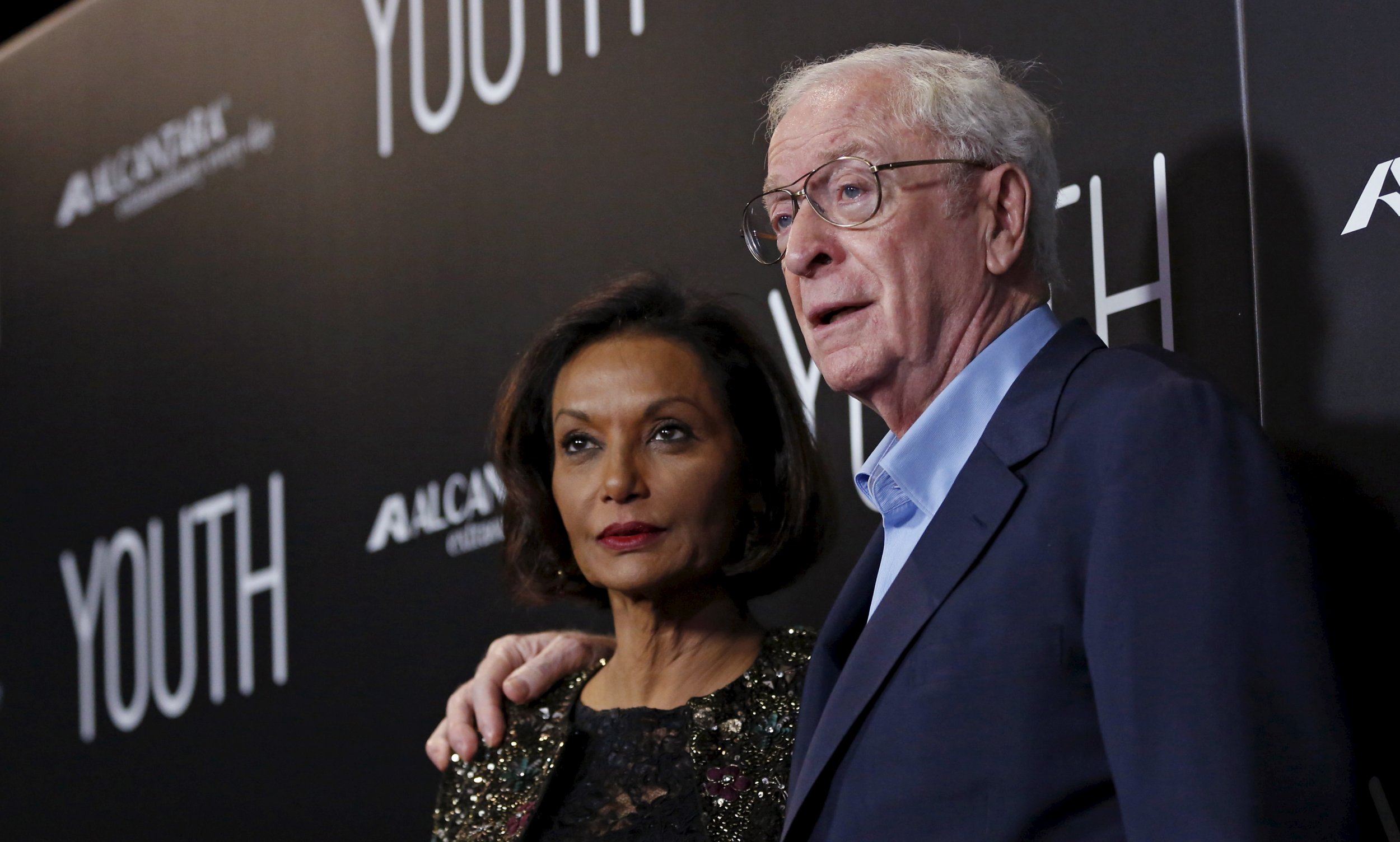 Veteran actor Sir Michael Caine has claimed he would have drunk himself to death "long ago" if it wasn't for his second wife, Shakira Baksh.
In an interview with Radio Times, the 82-year-old said he used to drink a bottle of vodka and smoke "several" packs of cigarettes each day until Baksh "calmed me down."
"I was a bit of a piss artist when I was younger, I used to drink a bottle of vodka a day and I was smoking…several packs a day," Caine said. "Without her I would have been dead long ago. I would have probably drunk myself to death."
Caine married former model Baksh—with whom he has a daughter, Natasha—in 1973.
Stress from the demands of Hollywood, he said, led him to constantly question the stability of his career and how long his success would last. As a result, he found himself drinking and smoking heavily.
"I wasn't unhappy but it was stress. You know, 'Am I going to get another picture? How am I going to do this part? How am I going to remember all those lines? I've got to get up at six in the morning and I hope the alarm works.' There was always some stressful thing. Meeting Shakira calmed me down."
Caine cites Baksh as the "most important person in my life."
"She's not the little wife," he told Radio Times. "She runs the whole business side of my life. She's my right-hand man, my confidante. I was famous when I met her but I could not have got this far without her."
The actor is currently promoting his new film Youth. The movie centers around Caine's character Fred Ballinger, a retired orchestral conductor who, while on holiday with his friend and film director Mick Boyle (Harvey Keitel), receives an invitation from the Queen to perform for Prince Philip's birthday.