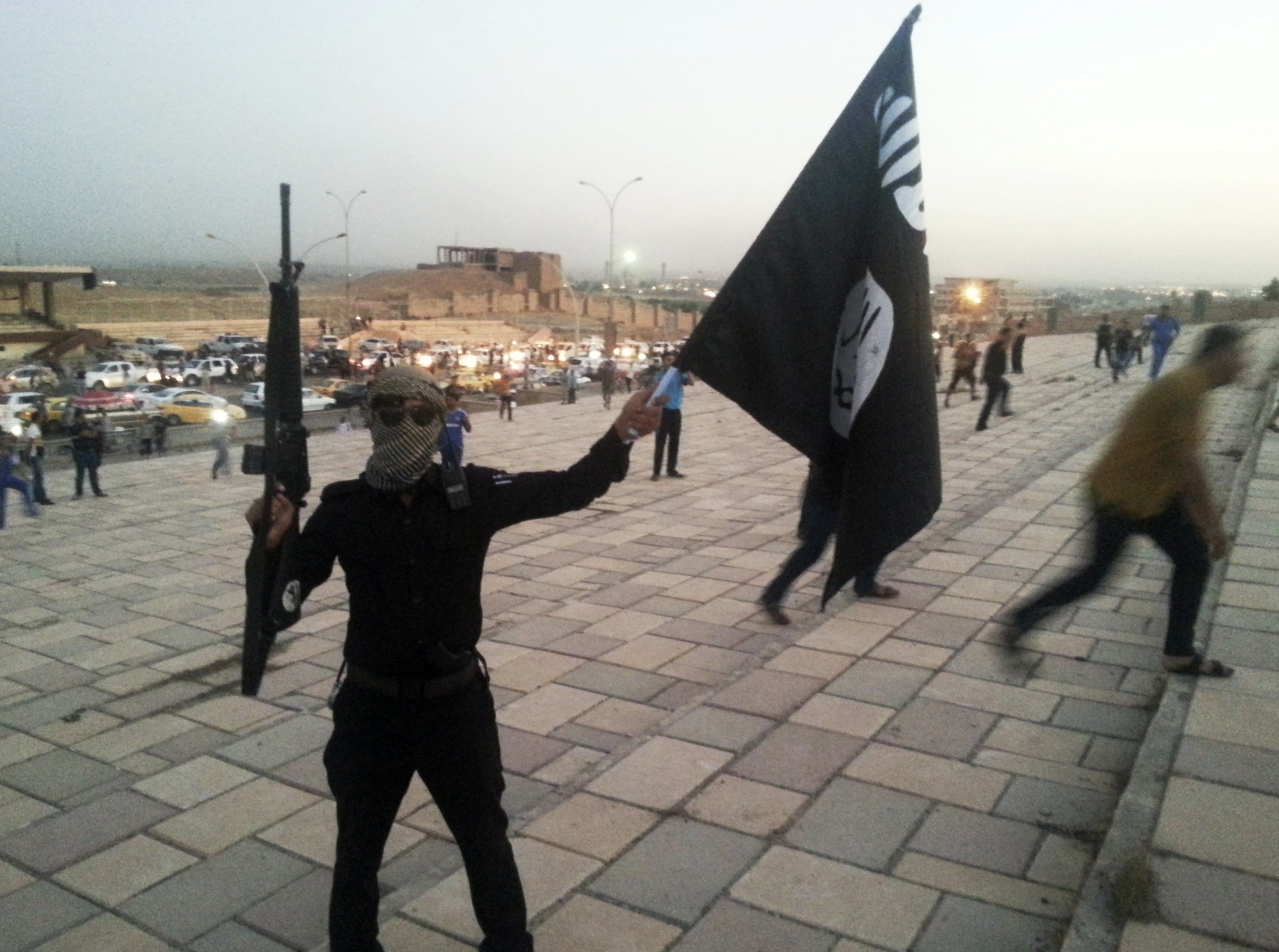 Members of the Islamic State militant group appear to be attempting to police internet use in the militants' Iraqi stronghold of Mosul, as anti-ISIS forces prepare to take back the city.
Documents obtained by Newsweek from internet companies in Mosul show an apparent order from ISIS officials in northern Iraq to shut down all internet providers who are not affiliated with the group.
The statement demands that everyone who has a satellite internet receiver hand it over to ISIS militants. Issued by the "Public Security Department" of ISIS, the statement orders that only authorized ISIS internet providers in certain locations are permitted.
Currently, there is no internet connection within Mosul and weak cellular network coverage in a handful of areas near the city's outskirts.
Mosul fell to ISIS in 2014 and currently remains one of its main centres of activity. Defense and foreign ministers who are part of the anti-ISIS coalition are currently in Washington discussing a potential offensive to reclaim the city.
Aymenn Jawad Al-Tamimi, who is an expert on ISIS internal documents and a Jihad Intel Research Fellow at the Middle East Forum, says the statement is genuine and not out of line with ISIS's larger strategy.
"The Diwan al-Amn al-Aam (Public Security Department) that is responsible for the statement is a well-known bureaucratic department of ISIS responsible for intelligence gathering and internal security," Al-Tamimi says. "Ultimately, the aim is to restrict the information environment to the broadcasting and promotion of what IS wants, and to reduce intelligence penetration by the outside world."
According to Al-Tamimi, ISIS made a similar move in February in Manbij village near Aleppo, Syria, where it banned installing new internet networks and setting up internet cafes without permission.
"Private use of the internet has been a problem [for ISIS] in terms of leaking of information and photos of documents to the outside world," Al-Tamimi says. "The fact the coalition has taken out so many senior ISIS officials indicates significant intelligence penetration on a more general level and Mosul is no exception."
With a Mosul offensive against ISIS likely, the concern among militants for broadcasting vital information may be raised, Al-Tamimi says. "This is also partly intended to prevent leaks on ISIS military strategy but also to prevent leaks on sensitive IS positions that may be hit in coalition airstrikes."