Sister of Black Woman Killed by Capitol Police Hurt by 'Disparity' in Riot Response
The sister of a Black woman who was fatally shot by Capitol Police said she is hurt by the restraint the department's officers showed when a violent mob of overwhelmingly white supporters of President Donald Trump stormed the U.S. Capitol this week.
Miriam Carey was fatally shot by Capitol Police and Secret Service agents after a car chase from the White House to near the Capitol in October 2013.
Carey, a 34-year-old dental hygienist, had tried to ram her barrier through a White House barrier before leading police on a chase that ended with her shot dead, according to reports at the time. Her one-year-old daughter had been in the back seat, but was not seriously injured.
Her older sister, Valarie Carey, a retired New York City police sergeant, told WRCB that she does not believe the shooting was justified. Her sister was unarmed and did not pose a threat, she said.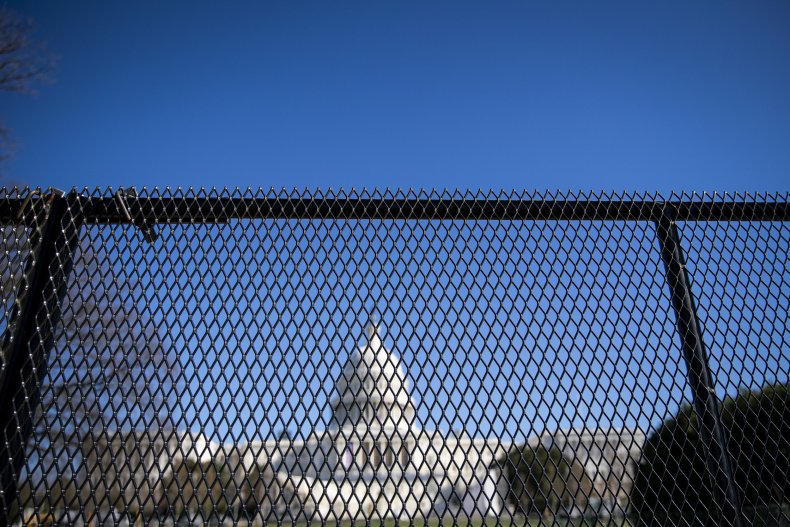 She added that her sister's actions caused far less destruction than the mob who breached the Capitol on Wednesday. "My sister didn't breach security, she made a U-turn and she was ultimately gunned down," Carey told the station.
"To see the disparity in the treatment of individuals... who have no respect for our nation's Capitol, vandalizing and actually committing assaults and they get to walk away unharmed and not even arrested. It's hurtful."
She added: "We all know had it been a Black person or brown person that situation would have been different."
Many—including political commentator Joy Reid, President-elect Joe Biden and former first lady Michelle Obama—have highlighted those perceived double standards in recent days, noting how police departments across the county responded with force to quell Black Lives Matter demonstrations last year.
Largely peaceful protests by Black people and their allies were met with tear gas, rubber bullets and other munitions in cities across the U.S. in the wake of George Floyd's killing. More than 14,000 arrests were made.
But on Wednesday, a thin police presence was seen as rioters backing the president's baseless claims of election fraud breached the Capitol building.
Five people died, including a Capitol Police officer and a woman who was shot by a different officer. Only a few dozen people have been arrested in the days since.
And videos and pictures that showed a police officer posing for a selfie with a rioter and another escorting a woman down the Capitol steps have further highlighted the difference in treatment.
"When Black people protest for our lives, we are all too often met by National Guard troops or police equipped with assault rifles, shields, tear gas and battle helmets," the Black Lives Matter Global Network Foundation said in a statement.
"Make no mistake, if the protesters were Black, we would have been tear gassed, battered, and perhaps shot," it added.
"When white people attempt a coup, they are met by an underwhelming number of law enforcement personnel who act powerless to intervene, going so far as to pose for selfies with terrorists."
Capitol Police said the force is conducting a thorough review of what happened on Wednesday, as well as reviewing security planning, policies and procedures. Its chief Steven Sund resigned following the criticism on Thursday.