Sister Slammed for Banning Grieving Brother from Family Dinner: 'Uncaring'
Members of a popular internet forum were appalled after one woman revealed why she can no longer host her brother at family events.
In a viral Reddit post published on r/AmITheA**hole, Redditor u/1familythrow (otherwise referred to as the original poster, or OP) said sister-in-law passed away recently but lamented over her brother's reaction and how it has affected herself and others close to him.
Titled, "[Am I the a**hole] for uninviting my recently widowed brother to a family event?" the post has received more than 5,000 upvotes and close to 3,000 comments in the last nine hours.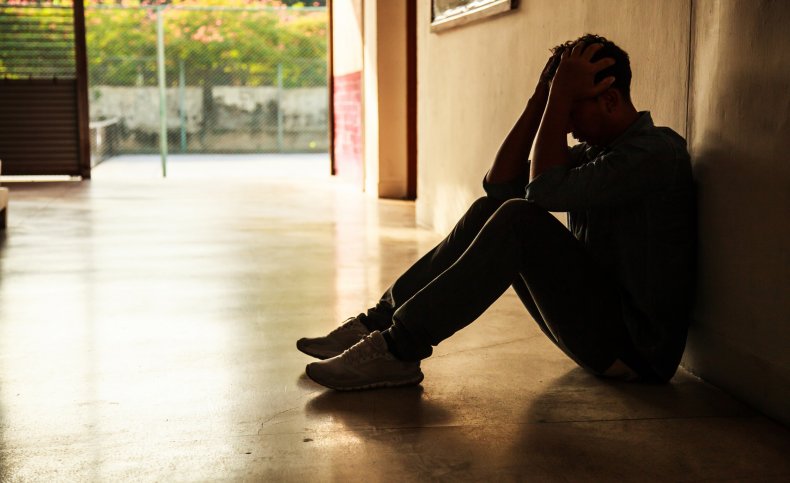 "My...brother's wife passed away recently from cancer," OP began. "About 8 weeks ago."
Continuing to explain that her brother has largely isolated himself in the wake of his wife's passing, the original poster said her parents have hosted multiple family events to coerce him out of his house.
However, the original poster also said that every time her brother does spend time with his loved ones, he is overcome with emotion—much to her dismay.
"At some point, someone mentions his wife...and he begins to sob," OP wrote. "I'm not exaggerating...this happened 3 times already.
"Last weekend was my turn to host dinner [and] my husband and I were worried the same thing will happen again," OP continued. "He suggested I let my brother sit this one out...[so] I called my brother and apologized to him for canceling his invite.
"My parents found out and went off on me, calling my behavior disgraceful and saying that I was unsupportive...they said that I was selfish and have no regard for my brother's loss," OP added. "My husband said that my parents obviously don't care about guests being uncomfortable watching my brother sob at every event."
What The Experts Say
Losing a partner—or any loved one, for that matter—can be devastating.
And the grief that follows death has the potential to wreak havoc for a lifetime.
When a family member is in mourning, Psychology Today asserts that one of the most important forms of support can be boiled down to just one word: listening.
By listening to a sibling, parent, cousin or other grieving relative, their feelings of grief are validated and shared, helping that individual move forward in their own life, while simultaneously keeping the memory of the deceased alive.
What isn't recommended, however, is pushing a grieving family member to seek closure. Or, in less-sensitive scenarios, to simply get over it.
Dr. Melissa Boudin, Psy.D, licensed therapist and Choosing Therapy expert, says grief can be uncomfortable for family members, but loved ones often struggle to express their discomfort in a productive manner, much like the original poster.
"People will not outwardly tell a family member they've had enough of their mourning," Boudin told Newsweek. "Instead, it will often present itself through the family member's avoidance of the grieving person: less phone calls to check in, less invitations to outings, less questions about how the grieving person is doing."
Although there is no correct way to grieve, there is a correct way to provide support, even when that support can feel uncomfortable for others witnessing it.
"There just isn't a tidy fix for grief," Kathryn Robertson, LCSW and Choosing Therapy expert told Newsweek. "Until and unless one has experienced the death of a loved one, especially a spouse, it's impossible to understand the pain a person grieving is feeling.
"Sharing one's story over and over is how we process grief and there should be no judgment placed on the griever," Robertson added. "Sometimes all the griever needs is someone to sit with them and allow them to feel their pain."
'You're The A**hole'
Throughout the comment section of the viral Reddit post, many Redditors echoed that sentiment, slamming the original poster and her husband for treating her brother so harshly just two months after his wife's passing.
"[You're the a**hole]," Redditor u/EzHedgehog wrote in the post's top comment, which has received more than 19,000 upvotes. "It's been 8 weeks. You and your husband are callous, selfish a**holes.
"HIS WIFE DIED," they continued. "What the f**k is wrong with you two?"
"Heaven forbid you bear with a little awkwardness to come together and support and comfort your grieving brother," Redditor u/littlehappyfeets added, receiving more than 6,500 upvotes. "Sorry that his grief is such an inconvenience to you."
Redditor u/wildferalfun, whose comment has received nearly 3,000 upvotes, offered a similar response.
"Holy s**t, you and your husband are not just a**holes, but whatever comes after that," they wrote. "His grief is going to be comfortable for people because it's raw and real.
"He needs people to be able to sit with his discomfort to be supportive," they added. "It's been weeks, not years. You are so unsupportive and dismissive."
"Such a shame that your brother didn't get over the loss of his wife in a timeframe that makes you comfortable!" Redditor u/Ducky818 chimed in. "Uninviting your brother to a family dinner was rude and uncaring!"
Newsweek reached out to u/1familythrow for comment.
Update 10/5/22 4:45 p.m.: this article has been updated to include comment from Dr. Melissa Boudin, Psy.D, and Kathryn Robertson, LCSW.