'Sister Wives' Meri Brown 'Isn't Leaving Kody,' Friend Calls For The Public To 'Leave Her Alone'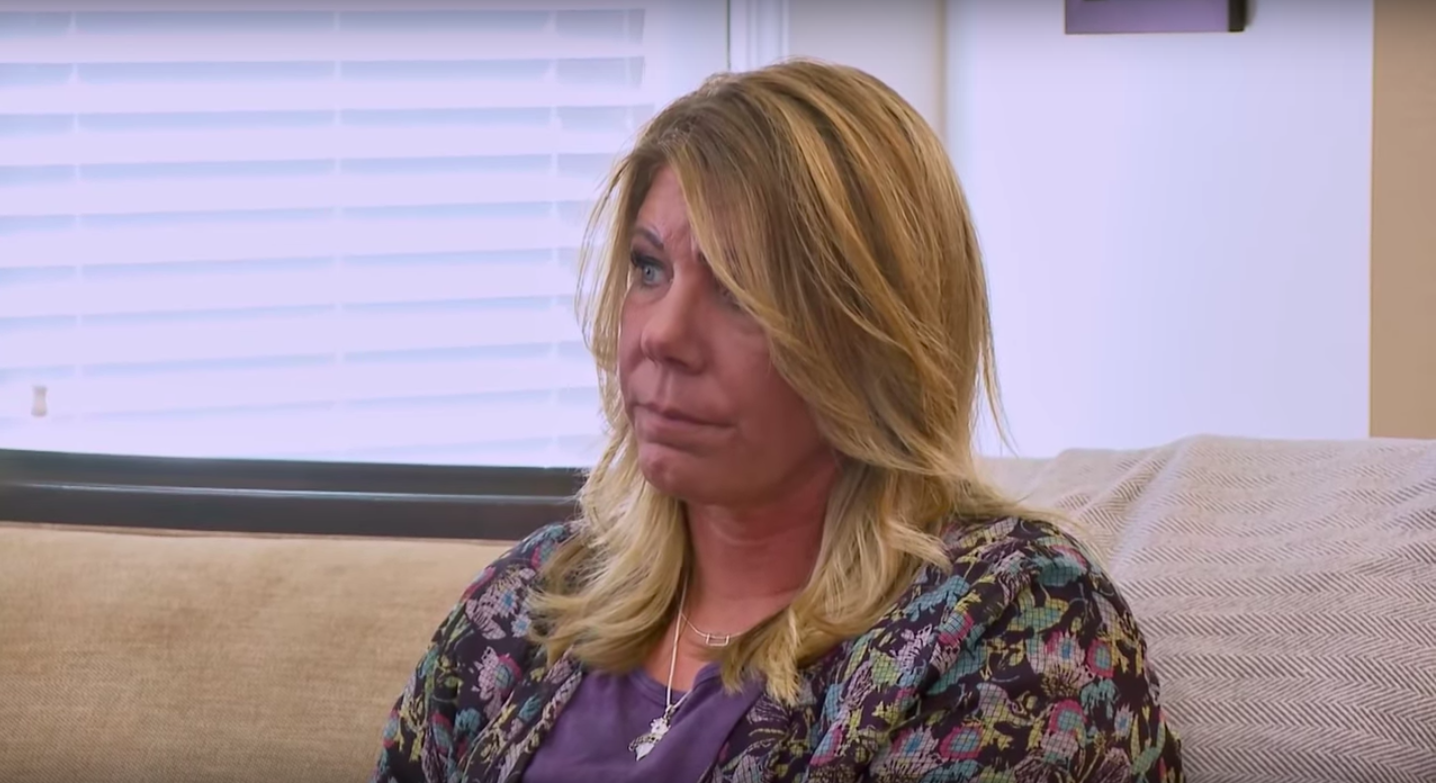 Questions about the relationship status of Sister Wives star Meri Brown have been a topic of recent debate, especially after the premiere of the hit TLC reality show's most recent season. The first wife of Kody Brown has since returned from her week-long cruise around Puerto Rico and one close friend has put divorce rumors to rest.
Meri's cruise companion and fellow LuLaRoe stylist, Jess Harmon took to social media earlier this week, suggesting people "leave [Meri] alone."
"Maybe at some point, people will realize she isn't leaving Kody; and leave her alone," Harmon commented on an Instagram photo of Meri posing with two fellow cruisers–tagged as Keith Patrick and William Tullmann. Another friend of Meri's seemed to make a joke in the comments, asking: "More men in Meri's life?"
While it's clear that Meri isn't planning on leaving her husband and fellow sister wives, followers still continue to acknowledge that "Instagram Meri" is much happier than what is seen on television.
"We need to see more of Instagram [Meri] on Sister Wives," one commenter wrote. "The show doesn't do her justice."
"Meri, you look great and so happy, keep doing what your doing, it looks good on you," another person added.
The 48-year-old first announced she would be "cruising with friends" March 22, and continuously posted beach selfies from her week-long Puerto Rico adventure. While Meri's friend looked to debunk rumors of the Sister Wives star abandoning her polygamist lifestyle, fourth-wife Robyn's former friend Kendra Pollard-Parra told In Touch Weekly March 30 that Meri has been dating "so many guys" and "likes attention."
The mother of one previously revealed that her marriage with 50-year-old Kody was on the rocks. While Meri says she remains "spiritually married" to him, the couple is no longer legally married to each other; Kody divorced Meri so he could legally marry Robyn.
"She's going to stay on this wagon for as long as she can," Robyn's former friend added. "It's her only means for survival. Kody just spent all this money on rent and property so he doesn't have much to offer."
Pollard-Parra continued: "Meri's got to be careful because if she comes out with a guy, she's going to break the contract so she's got to be careful."
While Meri has not addressed the rumors formally, fans can find out how her role in the Brown family will play out when Sister Wives airs Sunday at 8 p.m. ET on TLC.