'Sister Wives' Patriarch Kody Brown Voices Loneliness After Two Wives Go on Vacation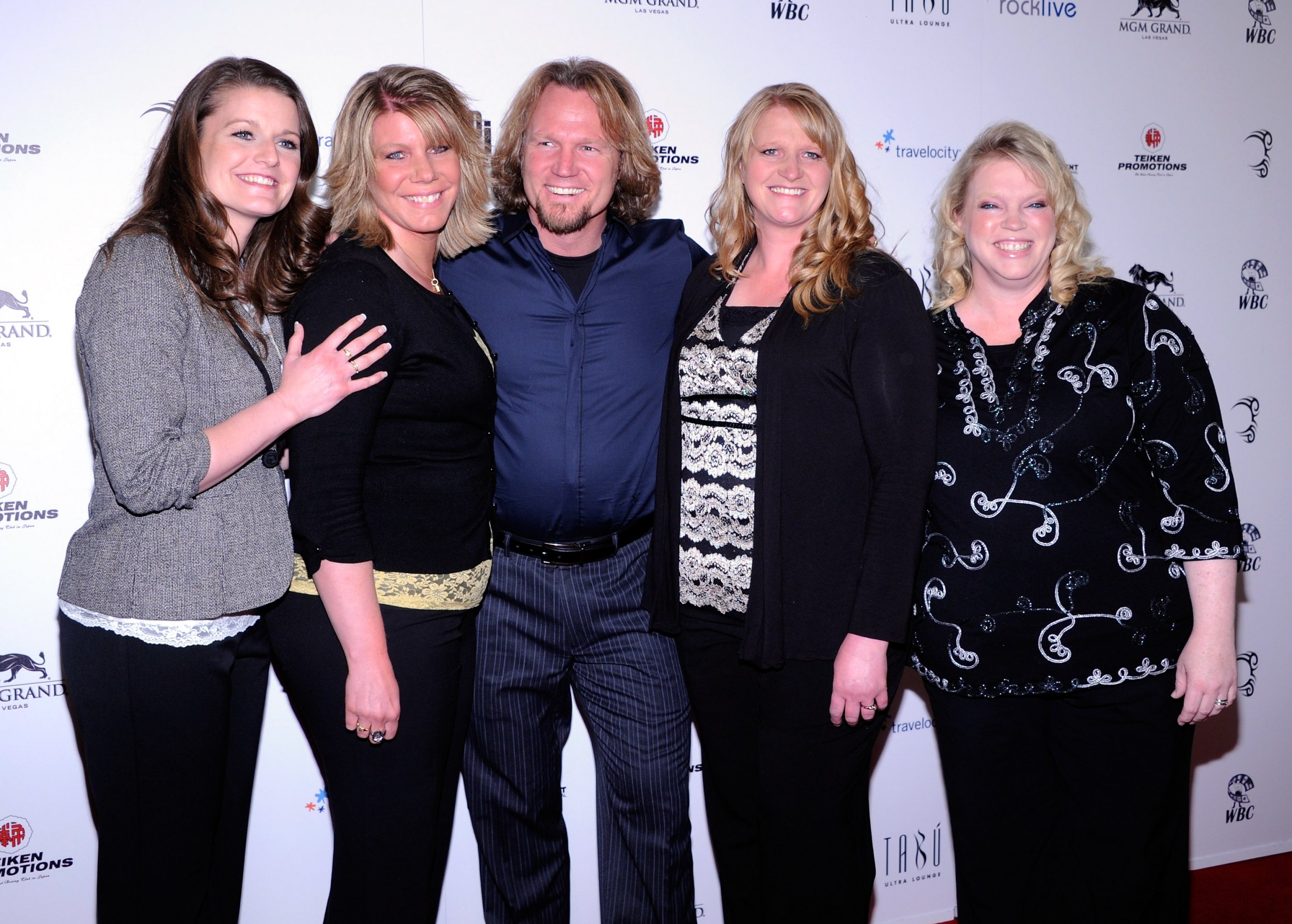 Following the announcement that two of his four wives were headed for a cruise to Puerto Rico, Sister Wives patriarch Kody Brown took to Twitter Sunday, saying he's feeling "lonely."
"[Christine] will probably never read these tweets. Right now she and [Meri] are both on a cruise," Brown wrote. "Fun for them, lonely for me."
Twitter might not be the best place for Brown to look for sympathy, especially since he has with two other wives at home and 18 kids. It's a fact some Twitter users brought to Brown's attention.
As the newest season of TLC's hit reality show continues to air, audiences don't seem to be a huge fan of the father of 18. In the most recent episode of Sister Wives, it was made known that Brown was keeping a huge secret from his four wives about the move to Flagstaff from Las Vegas.
Fourth-wife Robyn noticed an odd "urgency" within the 50-year-old to move and it was later revealed that Brown had clandestine plans of building a giant home to house all four wives without any of their consent. Currently, each wife has her own house.
"This is literally Kody's most selfish move to date! Uprooting all these kids simply for some bogus reason," one Twitter user noted during Sunday's episode. "I cannot even believe it."
"Kody Brown discusses nothing with his wives," another person added. "Those women don't need to live under one roof."
The move to Flagstaff has been a point of tension within the Brown family all season long. In an episode last month, the 50-year-old tried to convince his four wives to move with a "business-like" presentation.
"I've been wanted to move back to Utah since we left," Kody said to the camera. "Every time I bring it up, [my wives] treat me like I'm stupid."
Despite his professional poster boards, all wives seemed to not be on the same page as Kody. Janelle even took the strong stance of protecting her children and not "going through that again."
"I'm not going to move Gabriel during his junior year," Janelle said. "Above all, I'm going to protect my kids."
Kody reiterated how the family moved to Las Vegas, after the threat of felony prosecution in Utah following stricter polygamist laws in 2011. The Brown family moved "in the night," and left feeling rejected and broken-hearted.
"The threat was that he could go to jail," Robyn said to the camera. "Yeah, we to [move], but it was so hard. We felt bullied, we felt rushed, we felt like we were uprooting our home completely."
Despite the emotional journey, the family has gone through in the last eight years, Kody took a "my way or the highway," tone in his presentation.
"I'm not saying where we go," Kody began. "I'm just telling you all that when we go, we go all together."
Find out what happens next when Sister Wives airs on TLC Sunday at 8 p.m. ET.