'Sister Wives' Patriarch Kody Brown Wants to Move, Even If No One Else Does: 'When We Go, We Go All Together'
The topic of moving back to Utah stirred up some tense moments on Sunday's episode of Sister Wives. Kody Brown, the husband to Meri, Janelle, Christine and Robyn Brown, brought up an interest in moving back to their home state of Utah–despite being kicked out due to their polygamist lifestyle.
"I've been wanted to move back to Utah since we left," Kody said to the camera. "Every time I bring it up, [my wives] treat me like I'm stupid."
Despite his "business-like" presentation and urgent request to move, all wives seemed to not be on the same page as Kody. Janelle even took the strong stance of protecting her children and not "going through that again."
"I'm not going to move Gabriel during his junior year," Janelle said. "Above all, I'm going to protect my kids."
Kody reiterated how the family moved to Las Vegas, after the threat of felony prosecution in Utah following stricter polygamist laws in 2011. The Brown family moved "in the night," and left feeling rejected and broken-hearted.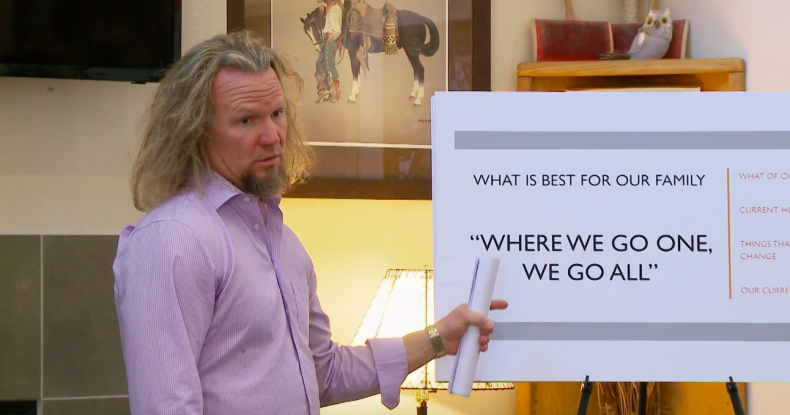 "The threat was that he could go to jail," Robyn said to the camera. "Yeah, we to [move], but it was so hard. We felt bullied, we felt rushed, we felt like we were uprooting our home completely."
Despite the emotional journey, the family has gone through in the last 8 years, Kody took a "my way or the highway," tone in his presentation.
"I'm not saying where we go," Kody began. "I'm just telling you all that when we go, we go all together."
At the conclusion of his presentation, it was crickets amongst the wives. As tension grew, between Kody's "sneaky" ways and how the children will be affected, the Sister Wives patriarch drops yet another bomb, running for Utah's office.
"Listen, I might be suffering delusions of grandeur," Kody said. "I wanted to go, I wanted to run for office and I wanted to get in control of my destiny. I've been exiled from a state that I think as many people love me as hate me.
"I love Utah too, and if I had my choice and we didn't have that law against us, that's where I would want to live," fourth wife Robyn told Kody.
"When Kody starts talking about running for office ... [I just think,] 'it's never going to end, we're never going to just have peace,'" she added to the camera. "I just don't want to do that again."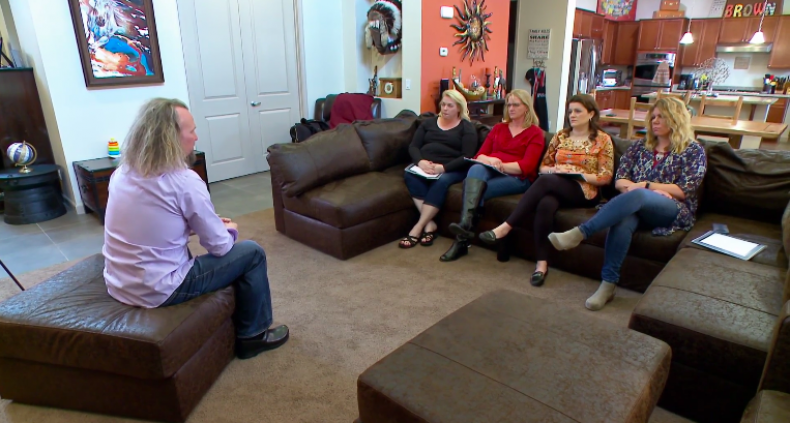 With financial security on the line, things were highly emotional with the fear of history repeating itself.
"I think the heartache we had with the older kids will be the same with the younger kids," Christine said. "My most important role is being a mother."
Despite the high emotions, Kody throws another curveball when he says he wants to move within 6 months to a year. While the wives and Kody remained at odds, he stands by his role as a "leader of the family" and it looks like this will not be the only episode where things get tense.
Find out what happens next when Sister Wives airs Sundays at 8 p.m. ET on TLC.