Utah Polygamy Ruling Marks Defeat for 'Sister Wives' Family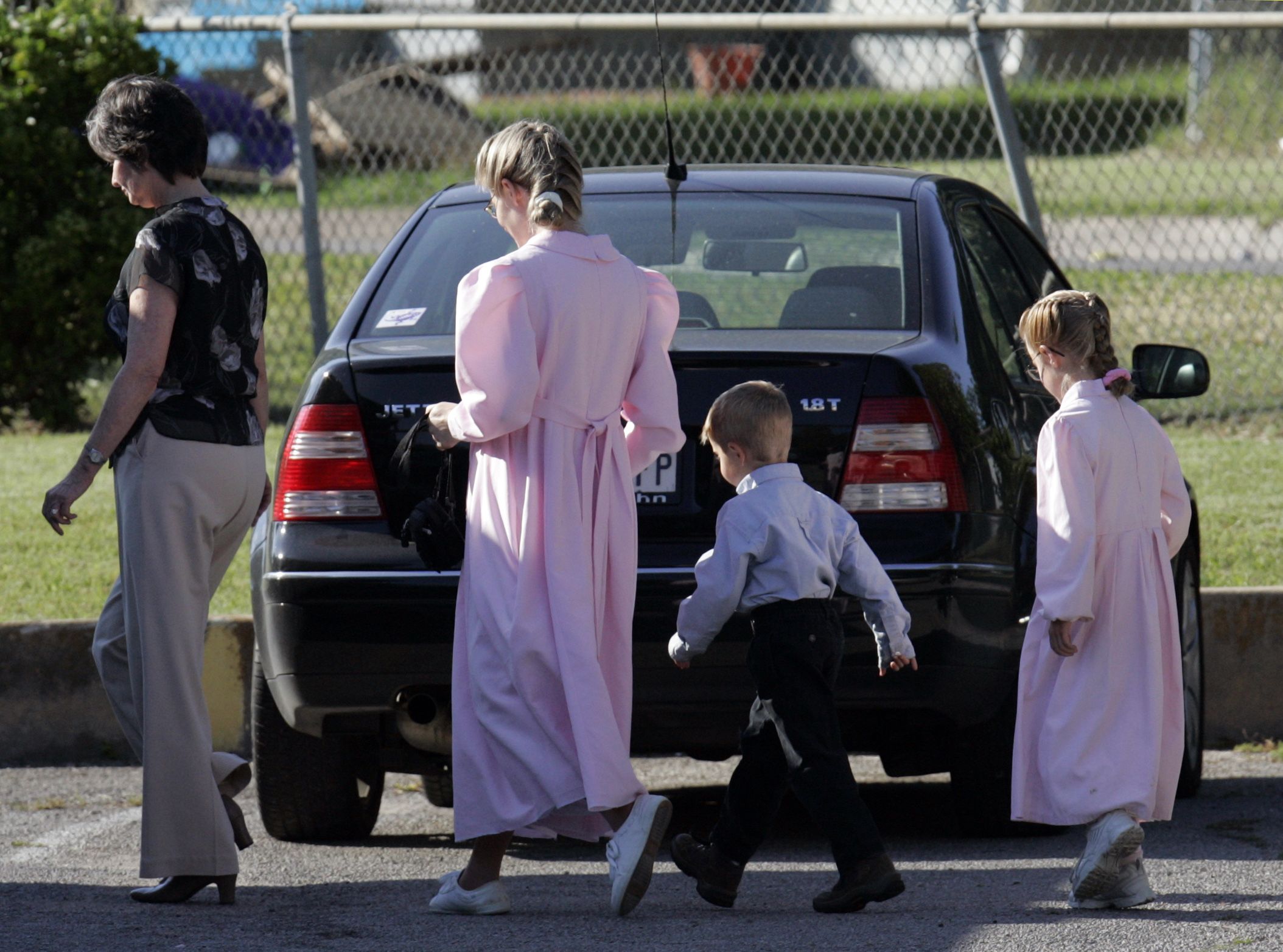 A ban on polygamy was upheld in Utah on Monday, a major setback for the members of the "plural family" featured on the reality TV show Sister Wives.
A federal appeals court handed down the ruling, which reversed a 2013 decision that found banning polygamous marriages in Utah violated religious freedom and the right to privacy. That ruling was made after Kody Brown and his four wives, stars of the TLC reality show Sister Wives, brought a lawsuit against the state.
The 10th U.S. Circuit Court of Appeals said on Monday that District Judge Clark Waddoups, who ruled in the 2013 decision, shouldn't have considered Brown's lawsuit because his family never faced charges related to bigamy and don't face the threat of persecution.
Monday's decision once again makes it illegal for married people in Utah to live with additional so-called spouses. In Brown's case, he is legally married to one wife and "spiritually married" to three others. Court documents say it is "unclear from the record exactly what the Browns mean by 'spirtual marriage.'"
While Utah state authorities have said they won't prosecute bigamists who otherwise respect the law, Monday's ruling could help in criminal cases related to polygamy, such as sexual abuse and underage marriage. Prosecutors in this case pointed to Warren Jeffs, the sect leader who was jailed for sexually abusing multiple underage girls whom he considered "wives."
"We want them to come out of any shadows to report crimes," Utah Attorney General Sean Reyes said on Monday.
Advocates for polygamy said the law unfairly lumps them into the same category as Jeffs. The Browns have never belonged to Jeffs' group.
Brown and his family will appeal the ruling or take it to the Supreme Court, according to Jonathan Turley, their lawyer. Turley said on Monday that "the underlying rights of religious freedom and free speech are certainly too great to abandon."
Sister Wives, which had its premiere on TLC in 2010, followed the lives of Brown and his wives, Meri—to whom he is legally married—Janelle, Christine and Robyn. Together, they have 17 children. Shortly after the show began, police in Lehi, Utah said they were investigating the family for bigamy, a third-degree felony, The Washington Post reports.
There are around 30,000 polygamists in Utah, where the practice was outlawed by the mainstream Mormon church in 1890. Earlier this year, 11 leaders and members of the Fundamentalist Church of Jesus Christ of Latter-day Saints (FLDS) were indicted on charges of conspiracy to commit money laundering and food stamp fraud.