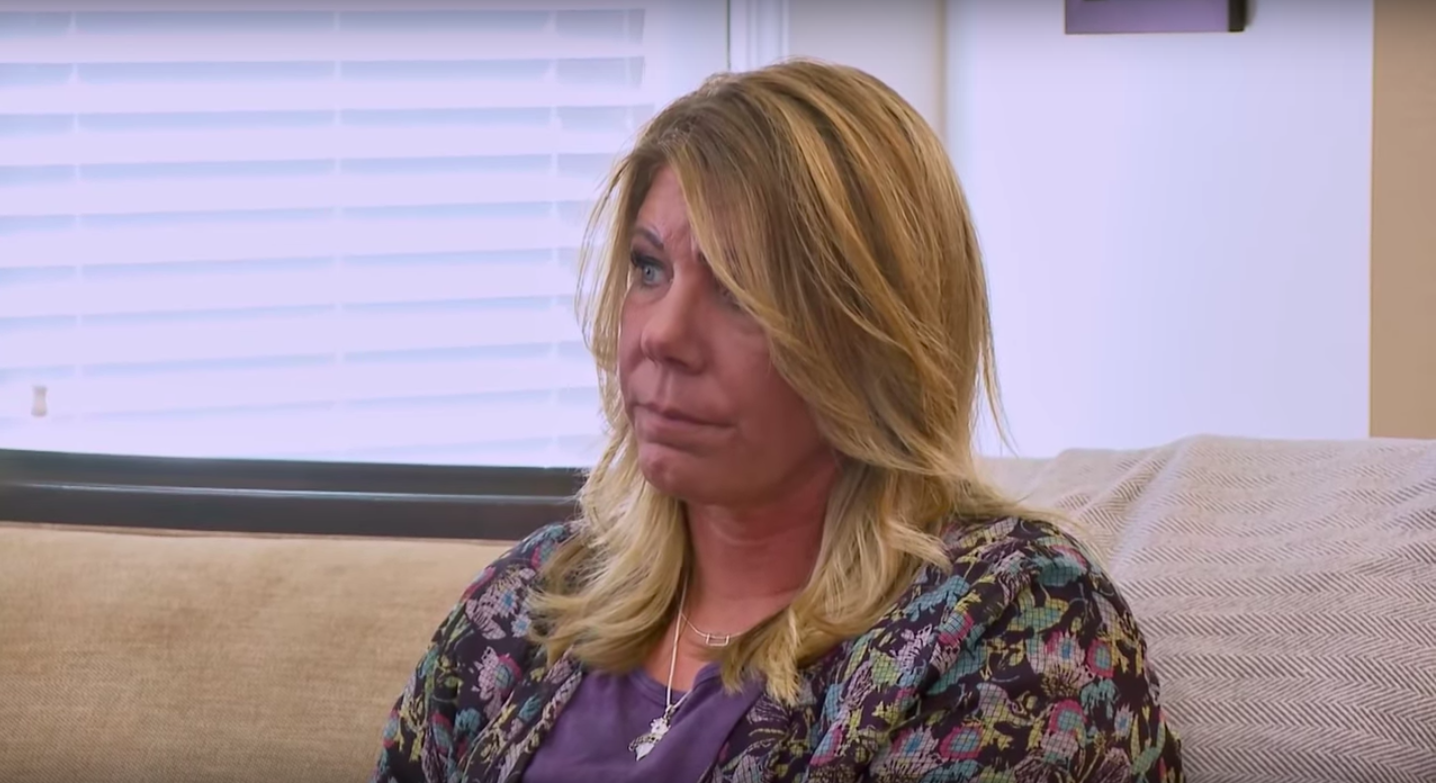 Fan-favorite sister wife Meri Brown could be returning to the dating scene while remaining "spiritually married" to Sister Wives patriarch Kody Brown. Kendra Pollard-Parra, a former close friend of fourth-wife Robyn Brown, told In Touch Weekly that Meri is "seeing so many guys."
It may not come as a shock to some Sister Wives fans that Meri is looking for love elsewhere. Throughout the latest season of the hit reality show, the first wife to Kody has dealt with many ups and downs.
The 48-year-old mother of one previously revealed that her marriage with 50-year-old Kody was on the rocks. While Meri says she remains "spiritually married" to him, the couple is no longer legally married to each other, due to the fact that Kody divorced Meri so he could legally marry fourth-wife Robyn.
"She's going to stay on this wagon for as long as she can," Robyn's former friend added. "It's her only means for survival. Kody just spent all this money on rent and property so he doesn't have much to offer."
Pollard-Parra continued: "Meri's got to be careful because if she comes out with a guy, she's going to break the contract so she's got to be careful."
While the former Sister Wives friend said Meri will remain in the family "as long as she can," she also added that the reality TV star "is eventually going to be gone."
Audiences got a taste of what Meri is like when she is out on her own and were quick to notice how "happy" and "glowing" she was. For the past few days, she has been vacationing in Puerto Rico on a LuLaRoa-hosted cruise.
As previously reported, Meri first announced she was "cruising with friends" on March 23 then followed it up with a selfie the following day.
"Wow, you look so happy...I never see that smile around 'the family,'" one follower wrote. "They definitely don't deserve you."
"You always look so happy and pretty since you found your own life," another commenter added. "You are my inspiration."
If her Instagram presence is anything of a clue, Meri looks to be phasing out the Brown family. She hasn't posted a photo to Instagram with husband Kody since her birthday in January, and a picture posted more than a year ago with Robyn is the most recent image she's shared of any of the sister wives.
Find out how Meri's role in the Brown family will play out when Sister Wives airs Sunday at 8 p.m. ET on TLC.