Sisters Killed in Fire Buried Together Holding Hands: Pastor
A pair of sisters who were killed in a house fire in Pennsylvania were buried together holding hands, according to a local pastor.
Brianna Baer, 15, and 10-year-old Abigail Kaufman both died following a house fire in Hellertown on April 1.
Firefighters were first notified at 12:49 a.m. that the home in the 600 block of Linden Avenue was on fire. The girls were found on the second floor of the house, according to Lehigh Valley Live.
Both Brianna and Abigail were pulled from the house and were rushed to St. Luke's Hospital in Fountain Hill.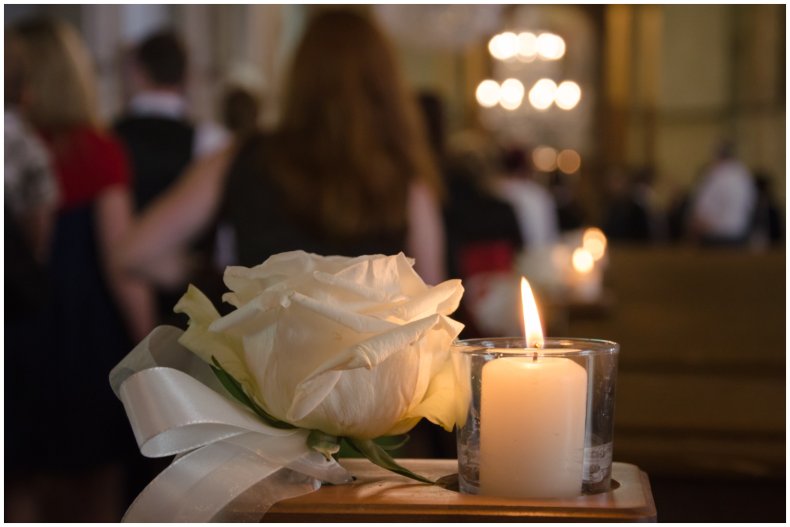 Brianna was pronounced dead at 6:37 a.m. at the hospital and Abigail died nearly two hours later at the same location, according to the outlet.
According to the U.S. Fire Administration (USFA), the fire in Hellertown was caused by an electrical malfunction.
At their funeral service on Sunday, Pastor Phil Spohn of Christ Lutheran Church in Hellertown said: "Together they were sisters. They played together. They slept together and they will be buried together, holding hands, as it should be. Holding hands."
Newsweek has contacted the Lehigh County coroner's office for comment.
A GoFundMe page was shared by Hannah Tatu on behalf of the Kaufman family in order to pay for hospital and repair bills.
Since being created on April 1, the GoFundMe page has raised $121,930, well beyond the $10,000 original goal.
In an April 5 update post, Tatu said: "Thank you to all who have contributed to the Kaufman family. The outpouring of love shown through these contributions has been breathtaking and the family is incredibly grateful.
"There is nothing that could bring comfort after such a horrible loss but the show of support has shown how much we all care and will help them in the days and months to come. Please keep them in your thoughts and prayers."
The USFA said that 63 civilian home fire fatalities have been reported in the U.S. media since January 1 of this year.
Newsweek has reported on numerous deadly house fires that have occurred across the U.S. this year.
In March, five members of the same family—all siblings—were killed in a house fire at a rural farmhouse in Garden Prairie in Boone County, Illinois.
The five siblings were aged 9, 12, 14, 21 and 25, and were the only fatalities reported from the fire, according to ABC 7 Chicago.
Sheriff's deputies were able to reach the scene of the fire in about seven minutes, by which time the home was fully engulfed in flames.