Sisters Separated at Birth Reunited After 30 Years Thanks to Home DNA Test
Two sisters who were adopted as babies and lived thousands of miles apart have been reunited thanks to a home DNA test.
The popularity of at-home DNA testing has boomed in recent years, as anyone can purchase a simple kit for themselves or a loved one and uncover secrets hidden in their own DNA.
MyHeritage, a leading genealogy site, ran a pro bono initiative called DNA Quest in 2018, where it donated 15,000 tests to adoptees to support them in being reunited with their birth families through DNA testing. This resulted in hundreds of reunions, according to the company. Sisters Ashleigh Brown and Laurinda Collado are one of those.
Brown and Collado are now aged 33 and 35. Born in the Dominican Republic to the same biological parents, Collado was adopted when she was 5 months old and raised as an only child in Bristol, Connecticut. Two years later, her adoptive parents were given the choice to take in her sister Ashleigh but they chose not to. Instead, Brown was adopted at 6 weeks old and grew up in Barbados.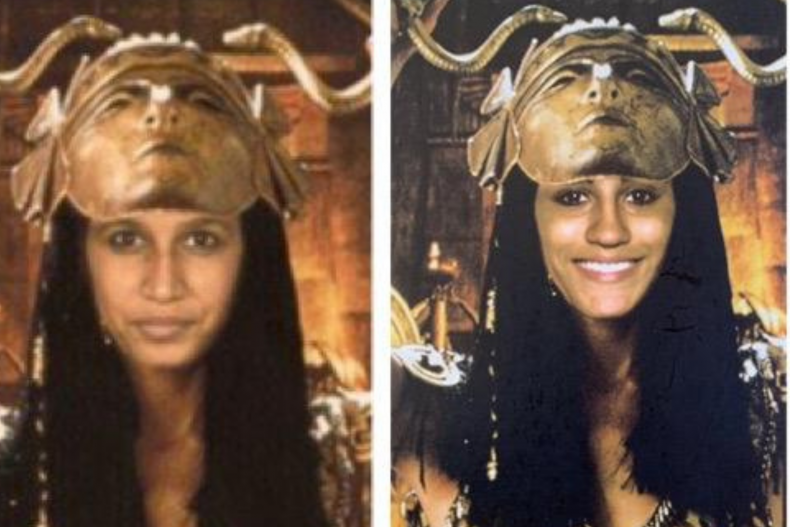 While each knew that they had biological siblings somewhere, they lived with the fear that they might never meet their biological family, with nothing but pictures of their biological parents in baby albums. It wasn't until the DNA Quest initiative was launched by MyHeritage that they were able to take steps to find each other.
When Brown completed her DNA test and received a notification of a close match, she knew it could only be an aunt or the sister she had been looking for. Quickly emailing back, she found out the match was her older sister Laurinda.
After arranging a call right away, the sisters spoke for two weeks before Collado took a trip from her home in Connecticut to visit her sister in Niagara Falls, Canada.
"I remember being really excited and nervous," Brown told Newsweek. "I had waited so long for this day and it was finally here. When I got the call that she was outside, I dropped everything and ran. Literally—totally forgetting to capture the moment, and immediately gave her the biggest hug and didn't want to let her go. She met my daughter for the first time and we spent the weekend together getting to know each other and showing them around the Falls. It was everything I had hoped for."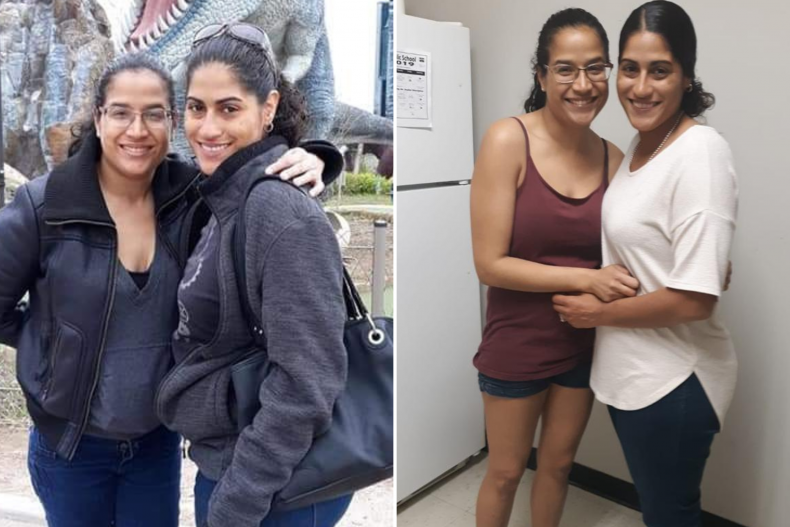 Collado also shared her joy following the reunion. She told Newsweek: "My relationship with my sister is everything I have ever hoped and dreamed of. Not only is she my sister, but she is also my best friend."
The reunion wasn't limited to the two sisters, either. In fact, Collado had started the family search quest a few years earlier and had managed to track down their entire biological family in the Dominican Republic and had even flown out to meet them. But all along, a piece had been missing—the sister they were still searching for.
The sisters' reunion was overshadowed by some sad news. Their biological mother had passed away six months earlier. She had told her daughter Laurinda that she would give up her own life to find her sister, and now the pair believe that their mother is watching over them and smiling.
Brown and Collado also had a biological brother in the Dominican Republic, who had died at the age of 23 before either woman had the chance to meet him.
But Collado was able to introduce her sister to their biological father, grandmother, two more brothers, a sister, and a half-brother in the Dominican Republic. Unfortunately, the girls' father also passed away recently, and while Brown was able to get to know him and build a relationship online, she was never able to meet him in person.
Despite the reunion being peppered with these sad moments, the sisters are thrilled to have found each other and continue to build a close bond.
"Our relationship is everything I could have hoped for. With the small caveat that I wish we lived closer to each other," said Brown. Collado added: "Not only is she my sister, but she is also my best friend. We speak regularly (almost every day) via video chat on WhatsApp. Finding each other and creating the relationship that we have has truly been a blessing and is something that I cherish every moment of."